My only addiction - Episode 3
See all episodes here »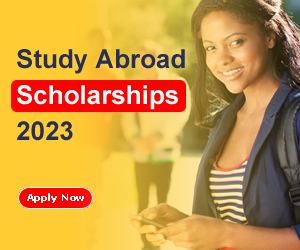 Ethan's POV
I was drinking in silence by the counter when the girl from earlier came and sat beside me...She folded one leg over the other dangling her high heels....
She ordered the first tequila shot and downed it the moment the bartender placed it Infront of her...He refilled it right away and she proceeded to down that as well....
She had downed almost seven glasses when I held her hand....
"That's enough!!!!" I told the bartender who just nodded....
"I am the one paying right????So I will drink as much as I want..." She yelled and pulled her hand from my grip...
"If you drink this much, how are you going to get home????"I asked softly....
"That's my problem..."
I lifted my hands up in surrender and continued to mind my business....She downed three more tequila shots before she begun sobbing her head facing down....
I don't know why but I kinda felt her pain...I also came to this lousy bar to drink my sadness away....I am a son and a brother and the most heartbreaking thing is to see your mother or sister getting wasted in a lousy bar...
"Are you okay????" I turned her around to face me...
She nodded and wiped the tears streaming down her eyes hastily....
"Do you want a hug????"
"Why are you doing this????" She sobbed...
"Because I have a sister and you seem her age...I would never allow her to get wasted in a bar or crying like you are...."
She wasn't dazzling, intoxicating or breathtaking...She was just simple...I doubt if she had make up on..It was the understated kind of beauty...
"I am okay, I can take care of myself..."
Who was she fooling???Her emotions were not easily hidden on her innocent face...
"Do you need a hug????"I opened my arms to her...First she was hesitant but after a while she curled up against me and I held her so close...
A hug was what she needed....
"Can you tell me what's wrong???"
"He dumped me..." She stuttered....
"I gave him my all and now am clingy and too available..."She explained in between a choked sob...
She was petite and I was afraid she might suffocate between my arms....
"Don't cry," I pulled her back and handed her a handkerchief...
"Can I drink more???" She hiccuped,tears rolling in quietness...
"Yes only one then I take you home..." I sighed....
I expected her to get back to her chair but she leaned in and wrapped her arms around my neck....I knew she was broken, hurt and drunk so I had to be careful with the words that came out of my mouth....
She placed her small slim hand on my chest and unexpectedly my hand drifted to her hip and settled there....I was unable to pull back...
"Do you know why angels fall???" I asked...
She tilted her head,"Why???"
"Because they are tricked by the devil...."
"You want to say you are a devil????" She chuckled and truth be told she really looks beautiful when she laughs...
"Of course not...."
"Then why say that???Is it because you are wearing a cap and glasses????"
"You don't even know my name missy...."
"You don't also know mine...That's the thing, my best friend says sometimes you need to have some naughty fun to forget what you going through..."
"Are you not afraid that I am a murderer, rapist or even in cult????"
She chuckled and rested her head on my shoulder,"You are so funny...."
"Do you trust me that much????" I asked...
"Yes, because you seem like a good guy..."
She moved closer that our lips were brushing...
"Let me kiss you..."
Before I could respond, our lips locked onto each other...It was a full on, open mouthed almost sexual kiss...
I felt like I was taking advantage of her while at the same time I enjoyed it....I was lost in the moment when I felt salty drops on my lips...
I slowly opened my eyes and found her crying with her eyes closed...
"Hey," I shook her and she pulled back...
"I am sorry..." She drew back and got back to her chair...
She gulped down four more tequila shots and I just sat there looking at her....I vowed to myself that I will make sure she gets home safe..The moment we kissed, she became my responsibility...
"I think I should get you home..." I suggested but she ignored me....
"Didn't you hear what I said????" I took the glass from her hand and gave it to the bartender...
"I want to drink until my body can't take anymore..." She yelled....
"Then how will you get home????"
"I will walk..."
"Are you mad???I am sure you can't even stand...."
I don't know why I was so concerned about a girl who wasn't concerned about herself..
"Can you help me sit on the bar counter????" She requested and I nodded....
I lifted her up on the bar counter only for her to stagger up and start dancing... With hands in the air, her body moved like an uncoiling rope...Swinging her hips here and there...
I was scared she would fall so I deligently looked at her ready to catch her when she falls....
"SIR, can you get her from the counter????" The bartender requested...
"Here for your silence," I placed five thousand shillings (fifty dollars) on the counter,"Is it good???"
He nodded excitedly...
Let the poor girl enjoy herself, maybe this will help her ease her pain...
People from the crowd started clapping and it gave her the morale she needed to dance more....
One look away from her and she almost fell...I dropped my phone and held her...
"Be careful...."
"KISS!!!!KISS!!!KISS!!!!" The crowd begun shouting....
She leaned closer to me giggling...
"What are you doing???"I stammered...
"They want we kiss..." She chuckled...
"Let's get you home...."
I placed her on her feet and reached for my phone from the floor when I heard soft sobs...
"He refused to kiss me!!!!" She begun yelling....
She was like a three year old crying for a candy...
"Kiss!!!!Kiss!!!Kiss!!!!" The crowd begun shouting again....
"Kiss me!!!Kiss me!!!!" She begun shouting too...
Ethan see what you have gotten yourself into for trying to be nice....
"Kiss her!!!Kiss her!!!!" The bartender joined in...
She staggered to where I was and wrapped arms around my neck....
She kissed me and the crowd was filled with screams....
If this continues, people will soon find out who I am....
I took her hand and walked her out of the bar angrily.....
"What was that????" I asked the moment we were out of the bar...
"Thank you for tonight..." She hugged me and turned around
"Where are you going???"I asked when she begun staggering away....
She didn't respond but continued walking...
I didn't expect her to get far before she fell and that's why I stood there watching her be a drama queen...
Just as thought, she fell few steps from me...
"Are you okay???" I ran to her...
"I twisted my ankle...."
"Where do you live????So as I can take you there...."
"House...." And she passed out....
Sweet Lord, I have no choice but to take her home....
I carried her delicately with the fear she would break in my arms into my car which was parked few buildings from the bar....
A/N How are you loving the story so far?????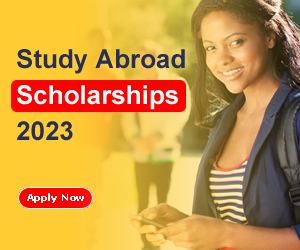 Wants to study in Canada? Checkout this ongoing scholarships in Canada
Ebonystory.com
Views (18057)
Likes (17)
Comments (10)
Rating (4.75)