MY CAMPUS LIFE - Episode 43
See all episodes here »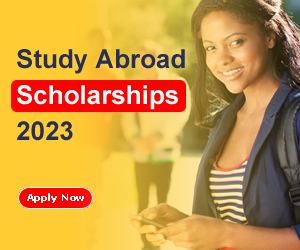 "Mama"came a babyish voice from behind as I felt a tap on my right arm."Where are you going mama?"she asked inquisitively,tilting her head to one side.
"Oh,baby.Mommy's just taking the trash out,all right?Go stay with daddy.I promise I won't take long"I smiled caressing her cheek with my other hand.
"Okay mommy"
"That's my baby.Stay here okay?Don't go anywhere"I said to her,stepping out of the porch.It was way past seven and the crickets and all kinds of night birds were going about their usual nighty activities.Aside from that,everywhere seemed so quiet,with the streets empty."Oh,Mr Ledger's light is on.Thank God!"I heaved a sigh,giving a nervous chuckle as I dumped the trash in the waste bin,making to leave.At first, I felt someone was watching as the rustling sound that came from the bushes was starting to freak me out a little.I shivered with fright averting my eyes in the direction of the sound as I saw a white bunny hop out,staring at me with his whiskers twitching."Haha!Hi there little fella"I chuckled as I watched it hop off."Awe!Poor guy!Guess he got scared"I thought,making to head back again as a hand gripped me fiercely.I made to scream but before I knew it,I got knocked out by the smelly napkin he wrapped around my nose,as I drifted to sleep,remembering nothing else.
"Hmm,I wonder what's taking Trish so long"Grandma Hennia's voice can be heard in the living room as her eyes made some rapid motion on the rectangular clock that hung on the wall.
"She's not back yet grandma?"
"Yes daddy.Even Ryn's not inside"Stephanie chipped in worriedly as she got up from beside her sister."I saw her go outside earlier.
"Outside?And you two let her?"
"Of course daddy"Stacie followed."Mommy was there,so we didn't have to worry but they're taking really long now"
"Oh,my goodness.Phil,Derek,we have to go look for her.Something might be wrong"Grandma Hennia panicked.
"C'mon grandma.Be positive now.I bet they won't be long now..."
"But we have to check.If you're not going,I'm going"Derek said as he got up.
"Oh,you know there's no way I'm letting you go find them all alone"
"Cause you don't trust me?Heh!C'mon bro,Tricia's my wife and I'll never hurt her"he scoffed.
"Oh,yeah?"
"Ugh!Stop it you two.We're talking about Tricia here.Do you two have to fight all the time?"
"Sorry grandma"they apologized together."We'll go look for her now"they said as they made to leave.
"Oh,I'm coming daddy"Stacie said,making towards them.
"No,you're not baby.Just stay here with your sister.Mommy will be back soon,all right"Phil reassured as the twin sisters affirmed,calming all again as they watched them leave,shutting the door in.
"Tricia!Tricia!"the two brothers voice could be heard echoing loudly in the still of the night."Tricia...."
"Mommy....Mommy!"Ryn's tiny voice rang in the air,jerking them.
"Baby?"Derek muttered under his breath as he listened."Baby where are you?"Derek called loudly as he and Phil hastened their steps,running in the direction of the sound.
"Daddy...."
"Ryn...Oh no!"Phil watched with terror as he saw a car with no headlight,pop out on the street as it aimed for her."Ryn...Ryn run!"he yelled rushing towards the frightened little girl,pushing her out of the way gently,as a hard thump and a loud screeching noise could be heard.The car quickly swerved around,zooming off immediately as Phil laid motionless on the ground,with his whole body covered up in blood making it much of an eye soar.
"Uncle Phillip....Uncle Philip"Ryn called,shaking him vigorously as Derek raced towards them.
"Phil?Oh...Oh My God!Son...My grandson"Grandma Hennia's cry could be heard in the neighborhood with that of the twins.
"Daddy...Daddy...Daddy wake up....Wake up daddy...Wake up.....Wake up......."
"Voo....Voooo"Derek's phone kept vibrating non-stop alongside the wailing of the siren that came from the ambulance.He reluctantly took it out of his pocket as he saw the name Skidz pop out on the screen."James!"he growled,answering it immediately.
"Hope you enjoyed the show I put up for you Matthews?"James husky voice came from the other line making him get all red.
"You bastard!"
"Oh my!You don't sound scared unlike your precious little puppet here"he chuckled,stopping low as he nibbled on the tips of Tricia's ear.
"Don't touch me,you fool"Tricia's voice came,echoing loudly in the background.
"Baby?"Derek's eyes widened as he got all fidgety."You son-of-a-devil!What did you do to my wife?"he bellowed loud as grandma Hennia's brown eyes averted on him.
"Who's that son?Who are you talking to?"
"Oh,is that nana's voice I hear?Aww,I really thought she would have been dead by now"he laughed loudly,infuriating Derek more.
"You're a monster"he cursed,boiling with anger.I swear to God,if you dare touch a strand on her hair,I'll make sure I haunt you to the face of the earth.Mark my words Holton!"he sounded threateningly,making grandma Hennia's eye widen more.
"Son..."she made to talk as Derek signalled to her.
"My,I'm so scared.Hahaha!"he chuckled sonororusly.You actually think I'll hurt the woman I love?Heh!You're such a F-O-O-L"he thundered on the last word,c*ressing her hair gently.
"Let me go James...Derek...Derek"
"Oh,quiet you.You know there's no way I'm gonna hurt you.You're mine Tricia and mine you'll always be"
"Rot....In....Hell!"she growled,spitting on his face as a slap came flaring on her face making her groan out loud.
"Tricia...James stop.What do you want?Tell me,I'll give you anything-anything at all.Just please let Tricia go.She hasn't done anything"
"Tchk...Tchk...Tchk!I really did play you there and you so made it easy for me"he laughed hard.
"What?So,you've wanted Tricia all this time?You moron!How could you?!"
"Awe!Does it hurt that much?Ha!Now enough talking.We haven't gotten all day"
"You're so heartless..."
"Oh,I do know that.You do know you're wasting time right cause you're time has being counting since,well 45 minutes ago..Hmm,guess you haven't much time left.Will you like to say your final goodbye Derek?"
"James no.No!Just please let her go.Please"
"And you think it's gonna be that easy?Hahaha!Why,unless,I'll have to give you to sunrise and then,if I don't see you here,I'm gonna roll her head off along with this bastard you shoved inside of her.
"James please.You don't want to do this.Please leave my baby out of this.....Please...."Tricia's cry came rapidly as the line went dead immediately.
"Tricia....Tricia!!!"Derek screamed as tears dropped from his eyes."No!I have to end this.I have to end this once and for all"he muttered,sweating profusely as grandma Hennia grabbed his arms.
"Son...Son,where are you going?"her cracked voice rang I n the air."I heard you say James name?As in Phillip's James.D...Does he have her?"she shivered intensely.
"Grandma I need to go.I just can't stay here and do nothing.Tricia's in trouble and it's all my fault.It's all my fault.God!Have mercy on me"he cried feeling sorry.
"Your fault?No child,it's no ones fault and you can't go alone into that devil's abode.He'll kill you.Please son.I can't lose you too"she cried,embracing him.
"I'm sorry grandma but I have to.I have to end this once and for all.Everything started with me and it has to end with me.I know you may not understand but I promise that I'm surely going to come clean if I make it out alive"he sobbed like a baby,clutching tightly to her.
"Son no..."
"I'm sorry grandma...For everything"
"No,don't say that son.You are not going to die.You and Trish will come safely.I know you will.I'll call Christian now.He's got contact with the SWAT team.He..."
"There's no time left.Goodbye grandma!"he whispered in her ears as he let go,hurrying off to his car without looking back as his car went out of sight...
. .
Read "
MY CAMPUS LIFE 2
" by the same author (
Ciara Jessy
)
.
All episodes of this story can be found here >> https://www.ebonystory.com/story/my-campus-life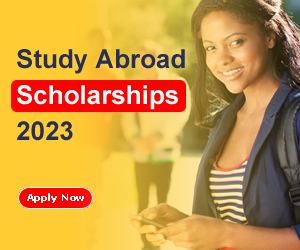 Wants to study abroad? Checkout this ongoing international scholarships
Ebonystory.com
Views (5161)
Likes (3)
Comments (9)
Rating (5)