MY CAMPUS LIFE - Episode 42
See all episodes here »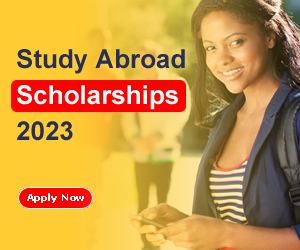 "Mum....We're going to play now"came the twins voice from the living room.
"Oh,all right.Have fun you guys"I called from the kitchen as I heard their little chatter,followed my a bass voice which certainly wasn't theirs.
"Oh,hi you guys.How are you?"
"Daddy!"I heard Ryn's happy voice.
"Uncle Derek!"
"Argh!Why now?"I scoffed,drying my hands with a towel as I hurried out.
"Mommy,daddy's here"Ryn said happily,clinging to his arms as they made towards me.
"Hi baby"
"What are you doing here Derek?"I asked,rolling my eyes at him as I stooped to carry Ryn."Baby,come"
"Actually,I didn't come here for you.I came to see my daughter"he chuckled annoying me more.
"Your daughter?Seriously,don't you ever..."I paused,taking a deep breath as I remembered we weren't alone.
"Kids,why don't you go outside and play.I'll see you two later, okay?"
"All right mum.Bye Uncle Derek"
"You too Ryn"I smiled,looking back at Ryn who clutched tightly.
"No mama.I wanna go with daddy.I want to go with daddy...Daddy,please take me with you"she said adamantly,tugging to his shirt.
"Oh,baby.Daddy's always going to be here for you...okay?"Derek said reassuringly as he c*ressed her loose hair.
"You promise daddy?"
"Yeah.He promises baby"I cut in swiftly."Now go on,go play with your sisters...Stacie,take her with you.Make sure no one goes out on the street"
"Okay mommy.Come Ryn.Let's go"she urged,taking her up in her arms.
"Daddy...Stacie,let go.I want to stay with my daddy.I don't wanna go"she sobbed,getting me hurt.
"Oh Derek!This all your fault.It really is.I can't believe my little girl's suffering because of everything"I said inwardly,letting out a sigh."Oh!"I breathed,making towards her.
"Baby,you really need to go play outside...okay?Daddy's not going anywhere.He'll be right here for you"I said,trying to calm her down.
"Oh-Okay mommy"she sniffed,wiping her tears off with her tiny arms.Okay mommy but please let me give daddy a hug.I wanna give him one"she said,as I nodded affirmatively.Watching my daughter walk quietly towards Derek and wrapping those little arms of hers around his denim made me remember a lot.How life used to be so grandiose for us back when we were still a family.It brought back so many memories and I couldn't help it anymore as tears dropped from my eyes.Goodthing no one saw as I quickly wiped 'em off with the sound of a squeaky I love you coming from their direction."I love you daddy"I heard her say as I watched with emotions flushing over me.
"God!Why do I miss him so much?"I gaped,averting my eyes with some sniffling sound being heard."But gosh,I can't get so soft now,not after everything he's done"I scoffed,shoving the silly thoughts off me,as I rolled my eyes back on them.
"Daddy loves you more flower"I heard him chuckle to an extent as he lifted her up in his arms.
"Uhm,mmm,well that's enough.Baby,go now I'll join you later,okay?"
"And daddy too?Daddy,will you come play with us?"she asked,looking up at him.
"Well....I..."
"No baby.Daddy's got loads of work to do at the office"I quickly interrupted,as he threw a quick glance at me.
"Heh!Don't mind your mommy sweetheart.I'm totally free and guess what?"
"What daddy?"she asked happily,as her blue tender eyes shone.
"Yes Derek!What?!!!!!"I fumed inside,faking a smile.
"I've got tickets just for you"he smiled,taking out some white colored papers from his pants."Tickets for you my love.And also for your sisters...and mommy and daddy too.We're all going to the water park today"he laughed,as the kids yelled happily.
"Ugh!So like Derek!"I sighed,boiling hard inside.
"Yay!We're going to the water park....We're going to the water park...Oh-yeah...Uh-huh...Oh-yeah!"they sang happily,jumping with delight.
"Haha!That's right my sweet peas.Now,let's go change into a nice cool outfit,shall we?We haven't much time left.So we need to get going"
"No,we don't-"I scoffed,raising my brows at him."I mean seriously,how could you think of something like that without even telling me...?"
"Chillax baby.I just wanna spend sometime with you guys.C'mon,it's gonna be fun"
"It's really going to be fun mommy.Please don't say no"the twins pleaded,clinging to my arms.
"Please mommy....Pleaseeeee!"Ryn followed,staring up at me.
"Oh,that eyes.Now,it's got me"I giggled softly,running a swift thought as I finally gave in.
"Yes!Thanks baby.Damn!I could kiss you right now"
"Don't even dare"I shrugged, moving backwards."How delusional!"I thought inwardly,giving a sigh.I'm just doing this for the children...So,don't be all grumpy now"
"Heh!Well,that's all right.I guess everything's settled"
"Oh,you've got no idea..."
At The Water Park
"Can we try the kids fun slide mum?I heard it isn't that scary like the teenz"Stacie asked,as we watched them slip into their swim suit.
"Why,sure honey.Just be careful"I said to them as the trio scurried off happily.
"Ha!Kids"Derek's voice came as he had his hands upon my shoulders.
"Too close!"I said,staring back at him grumpily as I shoved his hands off.
"C'mon baby,we've got eyes watching"he smirked,referring to the crowd of people hanging around like swarming bumble bees.
"Well,I don't care what they think.Just get your hands off me please.It's making me uncomfortable"
"Ah!And why would it make you uncomfortable?"
"I...Well,don't ask me.I'm not in the mood for any silly questions now"I scoffed,averting my eyes on the huge water fountain that graced the park.
"Oh,admit it you.You still love me?"he laughed,rolling my hair down.
"You punk!Now,look what you've done..."I said,as an unexpected smile broke across my cold lips."Ugh!Vermont's weather is really something else...Ah!Trish,what's wrong with you?Everything's not right and you're busy talking about the weather?Oh,girlie!You really are confused"my inner side came fluttering as if it had a different mind of it's own.
"Ha!See.You just smiled"
"Oh,it wasn't for you.What a jerk!"I scoffed,turning around.
"I love you Tricia"
"Please stop..."
"C'mon baby,don't be like that"he continued,ignoring my resent."I really do love you and I'll never stop.Just please give me another chance...I promise to change..."
"I said stop Derek.I don't want to do this with you...Not here"I said,shaking my head."I'll go check on the kids now"
"Let me do so baby.It isn't healthy for you to be walking around in this your condition..."
"I'm fine,thank you"I shrugged,pulling my hands away."I'll be going now"
"Then,I'm coming"
"No,you're not"
"I insist Trish.C'mon,let's go now and then,we can also stop by a photo booth when we're done.I think I saw one by the elephant slide earlier"
"Why are you being like this Derek?You're making it so hard for me"I swallowed,turning to face him.
"Heh!Being like what Trish?I'm only trying to..."
"I said you're making it so hard.Just please stop...The sweetness and all that,just stop it...Please!I don't want my baby caught up in all these.It would hurt her and you know that"I continued,holding my tears back.
"Baby..."
"If you really do love me like you said Derek,you'll forget about me.Forget about everything we ever had.I...I can't bear this.You're hurting me too and it's killing me inside"
"I never meant to hurt you Tricia.All I wanted was for us to be happy and that's all.Believe me baby.And without you,that happiness won't exist.I'm sincerely sorry for everything Tricia.I regret everything...really.Just please baby,let it go.I promise that things will be better this time.I promise"he said embracing me.
"I'm sorry Derek but it's too late"
"Too late?"he cut in nervously"."Wh-what do you mean by that?
"I've filed a divorce already and I've got a friend who's working on it.I'm sorry but there's no turning back now"
"What?!"he gasped loudly,as his eyes widened."No,that's not possible.I know you can't do that"
"Oh,you have no idea what I'm capable of.I'm sorry but it's already done and there's nothing you can't do about it.You only think about yourself Derek.What about me?Don't I deserve to be happy?Of course I do.I ought to.I just want to be free from all these...Everything!You need to let go Derek.You have to...for me!I love you but I can't do this anymore.I'm sorry"
"No Trish.Tell me everything you just said is nothing but a lie.I mean,how could you?What about our daughter,our unborn child?What about them,huh?"
"Hey!Quit it.You're making a scene"I said nervously rolling my eyes around.
"Gosh!What have you done?Trish you can't do this.No!You can't!"
"Mama,mama!"Ryn came interrupting us as she ran towards us with the twins following.I quickly dried my tears off so they wouldn't see as I watched them race towards us innocently.
"Gosh!Why does it have to be this way?"I sulked inside."Oh,hi babies.You guys done already?"I asked faking a smile.
"Sure mum.Can we go over to the elephant slide now?It's just over there"Stephanie chipped in,pointing at the watery pink slide that stood at a distance.
"Oh,I'm sorry baby.But we have to go.Your dad just called"
"Daddy's home?Oh,finally"they said happily clutching onto my arms.
"Ouch!Can't believe I just said that"I sighed with regret.
"Trish no.You can't do this...You can't!"he said making to touch me as I clamped my arm to my sides.
"I already have...Let's go kids!"
Now!Let me throw a quick question at you guys.Do you think Trish is right in filing a divorce?Well,do answer that my lovelies.Hope you're loving it?
...Giggles..
. .
Read "
MY CAMPUS LIFE 2
" by the same author (
Ciara Jessy
)
.
All episodes of this story can be found here >> https://www.ebonystory.com/story/my-campus-life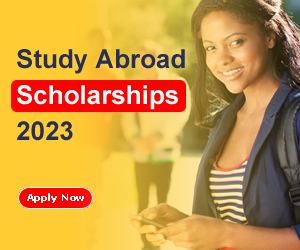 Wants to study abroad? Checkout this ongoing international scholarships
Ebonystory.com
Views (4538)
Likes (4)
Comments (4)
Rating (5)