Love Crystal - Episode 50
The End
See all episodes here »
Federal Government Scholarship (BEA) 2021-2022 Application Form
Sorry for the delay folks... Had a very busy and rough time but anyways, thanks for staying with me and reading.
*********************

Life indeed is like a rollercoaster. You just can not tell how the ride will go but one thing is very sure, it won't be a smooth ride. Why? Cause life has it's ups and downs and we just can't avoid them.
We bounce up when there's a need to and we fall back when we're off the hill . I've never given this a thought before but today I see all reason to. I now understand those things I call sheer stupidity as a step if bravery. We sometimes don't do things because we want to or because we find joy in doing it. We do them because we feel obligated to.
Life they say is a choice but then, how much of that choice do we have? We have a choice to do what life wants or what we want but what do we want? Life has already taken that choice away from us.
Who could have ever imagined that I and Gabi won't have a life together. But all the same, all we have to do is be happy. Am I happy? Do I have a reason not to?
Speaking of being happy, everyone wants to lecture me. They want to know if I'm sure of the step I'm taking.
" Daughter? "
I was startled
All episodes of this story can be found here >> https://www.ebonystory.com/story/love-crystal
. Looking up, it's Doreen ( Des' Mom). Speaking of all lectures, I guess I'm in for another one.
" Mom, I didn't notice you. "
" Yea, I noticed you were deep in thought." she pointed at the chair close to me " Hope you don't mind? "
" No, I don't, please sit. "
She sat down and took my hands. " Every time I stare at you. " she was saying " I feel very proud that my son had made the right choice. I hope you two will be happy. "
I smiled and she stared at me with this look that I really couldn't decipher what it meant.
" Tell me honey, " she said " Are you happy?"
" I... "
" Mom, the cloth designer wants to see you. " Jessi interrupted me. Heavens, i'm really grateful for the interruption. Unlike every other bride, I didn't know if I was happy or not but one thing I am sure of is that I'm doing the right thing for Gabi and myself.
" OK Honey " she said and to me she turned. " I'll be back "
I responded with a smile.
Immediately she was a good distance away from me, I exhaled.
" That was close right? " I heard Jessi's voice from behind.
" Come on sis! Must you do that? " I mouthed.
" No, not really. So what was the discussion about? "
She took a seat.
" Would you mind if I say it's a mother daughter conversation? " Honestly, I didn't want to bring up that topic again. I'm really tired of everyone repeating the same thing over and over again.
" No I won't. " We went mute .
" You know, that feeling is really terrible. " Jessi broke the silence, damn, I was really enjoying it! " Whenever I look at my life and imagine the way it's turned out. I would have loved to jump on him and kiss him. I would really have loved to introduce him to everyone as my husband but you know what? It hurts whenever he calls me sister. I teach my heart not to love him in that way but the other way. It's terrible. "
I saw the pain in her eyes, I could feel it in her voice. I took her hands in mine and she smiled.
" Sis.. " I tried to say but she cut me short.
" All I'm trying to say is, you shouldn't regret what you are about to do. You have all the opportunity to stop it now. "
" Why is everyone making this sound like it's my burial. Don't I know what is right for me? Don't I have a choice?"
" That's what I'm saying. You have a choice so please use it wisely. I love you very much, you are my kid sis and Des is my bro too. If this turns out wrong tomorrow, not only you won't be able to forgive yourself, even I too won't forgive you."
I exhaled, not knowing what else to say.
" We will sure be happy. I promise I will be a good wife. "
She smiled.
*
*
" Ma'am, I'm through. "
My makeup artist gleefully smiled. Oh yes! It's my wedding day. I have all the tickets in the world to be happy and yes I am.
" Oh! Thanks. " I smiled.
Euphoria at it's best, Bethy complemented. " Wow! You are a beauty indeed! "
" God bless the day you were born. " Jessi saying " I'm happy for you girl. Please get dressed. "
" Your groom will definitely drool when he sees you. "
Cynthia added.
" Enough OK..? I've heard lot of compliments already "
" And more are yet to come ." Said Coln who just came in.
" Then spare me the stress for now and besides, you shouldn't be here. " I retorted.
" Yes, that's true. " Bethy added " Not like you came looking for me. "
Hey! I didn't say, Bethy and Coln are really into each other. They will definitely thank me. Will they?
" I shouldn't but your groom asked me to pass a message to you. "
" And what's the message? " We ain't allowed to see each other till the wedding so you can imagine.
" His best man won't be able to make it on time so Williams will be filling his space. Hope you don't mind. "
I don't really think that's a problem at all.
" Sis..! " Coln called.
" Um... Yea, yes it's OK by me. "
He went out and shut the door behind him.
" Um.. I think we have to let the bride be for now. Girls, go and get ready!! "
Mom came in and announced and one after the other they all left the room.
*
*
Honestly, Mom is a life saver. I really needed space, not because i ain't happy or am I? Speaking of being happy,
A Day Earlier...
" I hope you know what you are doing. " mommy saying "I've felt it, I know how it feels and such pain, I won't wish on my worst enemy. The pain of loosing the one you want simply because you only see what you think you are seeing. "
" I don't understand what you are talking about Mom "
Queen mouthed.
" Really? " Doris shot her a puzzled look and exhaled " Are you happy? "
" Is there any reason why I shouldn't? "
Queen retorted.
" Then why the defensive attitude? I love the both of you and I won't want anyone hurting the other, especially Desmond. "..
" He's my choice. "
" Do you really love him? Are you happy with what you are doing? "
" Yes I am. "
Mom came close to her and embraced her.
" I hope you are fine. I hope you will be happy with this. "
Mommy whispered in to her ear.
..... Back from the wonderland of thoughts. I'm done and ready to go to church.
Back at Saint Andrew's Catholic Church..
On seeing Phina, Michael froze . Everyone was in total confusion, you can imagine the panic.
" Mirabella, can you stop this madness already? "
Her mother held her by the arm and shook her.
" I think you need to sort this out, certainly not in front of the congregation. Let's go to my office. "
The priest led them to his office.
" what's the meaning of this Mimi? " Greg calmly asked but instead, she turned to Michael.
" I love you Michael. If I was given a chance to make a wish, then I'd wish to be your wife but how can I be when you are already committed to someone else. "
" What do you mean by that Mimi? "
Mrs Olivia ( Michael's mother) asked.
Mimi turned to Phina " Tell them Phina, go on, tell them" she mouthed.
Michael could all but wonder how Mimi got to know Phina and played cool all the while. Why did she have to do it now? He wondered. Phina stood at a spot speechless.
" You have to say something, you can't throw away my efforts at this point. " Ruth said through gritted teeth.
Mimi called after a while of silence. " Phina!!"
" What nonsense! Young lady, do you know my son! Why wasting our time! "
Mr Edwin yelled at Phina angrily.
" Yes I know him. " replied Phina begrudgingly " I was his whore for three years. "
" And not just that, she's pregnant for him. " Mimi added.
" What?!! " Michael exclaimed..
Everyone except Ruth and Mimi had their mouths open..
" Son" Mr Edwin saying " Is this true? "
" I don't know if she's pregnant but if she is, then am certainly responsible. "
" How sure are you? " asked Greg.
" I know Phina as much as I know myself. If she's pregnant, then I'm the father. " He turned to his parents " I'm sorry. "
" Jesus Christ! What about the wedding? The merger? "
Mrs Solade asked.
" Sorry mom, I can't marry him. We don't have to do this. It's not for love but for the future of their company. Help them because because you want to help them. The friendship can exist between both families, it doesn't have to be by marriage. "
" Is it money you want? "
Mrs Solade asked Phina.
" The last thing I'd do is ruin Michael's life. I went as far as pinning the pregnancy on someone else to make sure he achieves what he wants, though I'm hurt and you are talking about money ma'am? "
Phina went on and narrated everything that transpired between Michael and herself. Inclusively, how she also pinned the pregnancy on an innocent man, hence, depriving him the privilege of being a husband to his fiancee. She couldn't fight her emotions anymore and so she let the tears flow freely. There was total silence in the room. Michael's parents were indeed disappointed that he kept such a thing from them and played along like he wanted the marriage.
" Mom, i'm only doing this for the future of the company and messing with my life and happiness. Mimi is an ideal woman but that doesn't mean she's ideal for me. I love Phina very much and with our baby growing in her womb, I can't go on with this marriage. "
Can you imagine the shock on Phina's face, hearing Michael say he loves her after telling her that she has no background?
" Michael, how could you? You should have told us! How could you put her through that much pain! Why... "
Mrs Edwin was interrupted by Mr Solade.
" We mustn't push it anymore. Listening to all these, I can't risk my daughter's life and happiness. " He turned to Mr Edwin " You have and will always be my friend and I believe that there are some friendships that are more stronger than family bond. " he patted his wife on the shoulder. " You have done a good job by raising our daughter right. She's selfless and so we must be. The contract for the merging of both companies will be signed after the wedding. "
He announced, shocking the Edwins whose company was falling apart and Mimi embraced her father. Mr Edwin shook hands with him and so did Michael and so his wife asked,
" Which wedding are you talking about?
" We've spent so much on this occasion already and we can't let it go to waste just like that. So Michael will be wedding Phina right here, it's the right thing to do and we will go see her parents tomorrow. All of us. "
Mrs Solade said and Olivia embrace her.
" Thanks my friend. "
They got back the attention of the people in the church and apologized to the priest for the delay and the priest joined and blessed Phina and Michael as man and wife.
They cheered like nothing had happened.
" There's something I need to do" Phina said.
" What is that dear? "
Olivia asked.
" Gabriel, the one I pinned my pregnancy on, his bride is getting married to some else because of me. I need to stop the wedding and at least tell them the truth. "
" How could I have forgotten. "
Mirabella said.
" I think we all have to go together and apologize too. "
Greg suggested.
" You are right son. " They all ran outside
Right in the car Michael asked " It's already late, they must have left the house and I don't think you know the church honey."
" um... No I don't. " Replied Phina.
" I've got you covered, " Mimi saying " I know the church. Saint John's Catholic Church. "
" How did you...?
Ruth asked...
" Like I said, I've got you covered. Let's go before it's too late. "
*
*
Queen was already walking down the aisles with her father. I guess they made it right on time. Or did they? Hearing the sound from inside the church, Greg said.
" I guess we made it right on time. " without saying a word, they all rushed in to the church.
The bride and the groom were looking so heavenly , Queen couldn't hold back the tears as she let them flow. She always imagined Gabi standing right where Des was.
Mr Davis handed Queen over to Desmond as he went to take his seat.
Desmond kissed her and tears tickled down his face.
" You may now step forward, ". The priest said but Desmond was reluctant.
" I didn't know I'd have the strength to do this."
" Do what?" confusion was written all over Queen's face.
" Gabriel! " he called and Gabi stepped out, dressed in the same attire as Desmond.
" What's going on? " Queen asked. The both family stood up.
" I'm his best man. You rightfully belong to him and not me Queen. I would have loved to marry you but... "
" But what? What about Phina? Why must you do this? "
" He's not responsible for my pregnancy " Phina answered from behind and everyone turned.
" I'm sorry Queen. Gabi didn't even touch me, he was drunk, yes! But he kept calling your name. I pinned the pregnancy on him. "
" How could you?!! "
Lucious charged towards her but Williams stopped him.
" We are sorry. Please forgive her, we are all sorry. "
Mr Edwin apologize.
" I had to call and tell Desmond everything. You can imagine how difficult this is for the both of us. I had to give up my groom today cause it's the right thing to do. Please do the right thing. " Mimi said to Queen.
" Love always wins Sis . Please give it a chance. " Jessi added.
Queen threw her bouquet in the air and rushed into Desmond's arms.
" Thank you! " she whispered into his ears and she embraced Gabi.
" I knew our love will triumph. I knew that Crystal won't forsake us. " Gabi remained silent " come on, say something. "
Gabi smiled and drew her close and kissed her.
" You forgot something dear, that you are mine. "
Gabi went down on his knees and asked her.
" Queen Gift Williams, will you marry me? "
" Yes!! " Queen yelled and jumped on him.
Queen walked down the aisle again, this time, not with her father but with Desmond who handed her over to Gabriel.
" Thanks Bro... Thanks for your courage. I love you man"
They both took their wedding vows and The priest joined them together as man and wife.
After all, it all ended a good day. The four families got to know each other.
" I admire your courage Bro. " Greg said to Desmond.
" That's like saying you admire my love for her right? "
Des replied.
" You are a good man. Anyways, who's that lady? "
He pointed at Jessica.
" That's Jessica Manyika, my sister. "
" Oh! I think I love that lady already."
Des smiled.. " Go then, there's no harm in trying. "
The day ended with smiles on everyone's face. Perhaps, except Des..
" Thanks Desmond. " Ruth said .
" Thank you instead for bringing the truth to light. "
" I know how painful this is for you but...

Read " Errors In Our Destiny " by the same author ( Queen Allie )

. " Des interrupted her.
" But I'm tired of everyone saying that. Anyways, I'll be leaving the country next week. I hope you will still be single when I get back. " Ruth smiled. " Cheers! " Des raised his glass and left her to join the rest of the family.
Queen and Gabi went for their honeymoon together outside the country. Desmond traveled too, according to him, he needed to heal and as for Greg and Jessi, let's say he was lucky. Jessi was ready to give love another chance.
Williams got hooked up with Mimi. Everyone wants to give love another chance....
********
THANK YOU FROM GABI, QUEEN AND THE ENTIRE LOVE CRYSTAL. THANKS FOR STAYING WITH US.
YOUR COMMENTS ABOUT THE STORY WILL REALLY BE APPRECIATED. ONCE AGAIN, THANKS FOR READING. A BIG THANK YOU TO EBONY STORY FOR THIS OPPORTUNITY.
Federal Government Scholarship (BEA) 2021-2022 Application Form (Undergraduates and Postgraduates) - Apply Now
Wants to study abroad? Checkout this ongoing international scholarships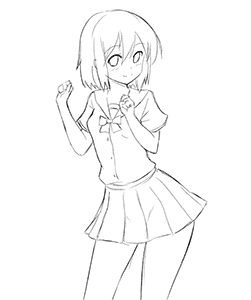 Thank you for reading this story to the end. Am sure you enjoyed it. Please support us by sharing this story to your friends. Someone had probably shared this story to you and that was why you had the opportunity to read it too. Lets continue the cycle. Just one share from you can make us grow bigger. Please don't go without sharing.
Other interesting stories by the same author (

Queen Allie

) ↓
Ebonystory.com
Views (7137)
Likes (13)
Comments (44)
Rating (4.83)