Daddy's Girl - Episode 28
See all episodes here »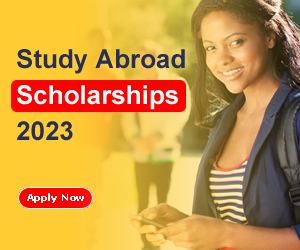 *** He just got bitten, twice. And it f*cking stung. Like hell.
"And dear brother, your stupid house help was being so nosy and poking her nose where it didn't belong so I had to silence her..And well Musa, let's just say he was just some necessary precautions I took. You know, damage control kinda thing?... And trust me, I don't regret anything because you took everything away from me! You were always the perfect one . The son our mother chose over me. The one who gets all the ladies drooling over him and rushing to his feet to lick them. And the ones that I loved dearly, they chose you over me again and again including Helena dammit! You had assured me you felt nothing for her but that night, I saw you two busily having s*x! You have always taken what's supposed to be mine, my mother, the inheritance, the women, the fame, everything! So in return, I had to take away every loved one of yours one by one You have no idea how good it felt to see you cry and break down like a little child.. I'm not done with you Helena!!! You fooled me, and I will make sure you pay!!"
He spat and turned. Arnold stared at him for a moment and then burst out laughing hysterically. Once he calmed down, he cocked his head to one side.
"You know, this never occurred to me i just realised but you're sick
All episodes of this story can be found here >> https://www.ebonystory.com/story/daddy-s-girl
. Very sick. I now understand why they say not every mad person walks around naked. Some sick people walk around fully clothed and you, my friend, are a perfect example of a mad person in nice clothes."
He seethed watching a muscle tick in Mark's jaw.
"You Mark, are mentally deranged. What were you saying? I took your women from you? Really? Pfft! Come up with a better excuse for hating me because this is sheer stupidity and foolishness at It's highest level. Firstly, I don't go around grabbing women and forcing them to love me. No dear Mark"
Arnold waved his index finger to and fro as he shook his head.
"It's not my fault the women love me. It's your fault because no one would want to be with a f*cking loser like you. And what were you saying about me taking the inheritance and fame? That's pure bullsh*t Mark! My parents left me with nothing but few coins in their bank account and a piece of land because you f*cking know they were never so rich. The money, the fame, every f*cking thing that I have which you claimed to have been snatched from you was all my hardwork. I toiled day and night on the land my parents left me. The same land on which my company stands on now. Whatever I am now, I worked for it. I broke my sweat for it. I f*cking worked for it so don't you dare blame me for your being a damn failure in life!"
Arnold snapped.
"Let's go Randolph"
he ordered breathing hard. If he stayed here one more second to reply to Arnold's bullshit, the police will arrive for sure. But for now, he was going to save everything Arnold just said and pay him back in his own coin later. Later. But for now, he had to escape. Without another word, they both disappeared deeper into the woods.
"Luckily I had called for back up.. They are probably surrounding the whole place by now... Let's go" Brian tells Christian as they run after Mark and Randolph. "Helena are you alright?"
Arnold asked turning.
She winced as she sat up, leaning on a rock.
"Yes it was just a scratch"
she smiled weakly. Arnold sighed and walked over to where Fiona lay, wiping a tear that dropped from his eyes.
He hadn't realised he was crying as he watched his supposed best friend and half brother talk about him with so much hatred and disdain.
Was it his fault that Mark was unsuccessful? Was it his fault that the women preferred him? Was it his fault that Amanda chose him? F*cking stupid and twisted reasons to hate someone this much.
He sighed and squatted, patting Fiona.
Strange enough, ever since she had fallen down she hadn't stirred or said a word.
"Fiona my love, daddy is here.. Fiona?"
He called softly but she still didn't stir..
"Fiona dear"
"You must be so mad at me for scolding you right? Well it's okay, I'll let you scold me. But for now talk to me, you can scold me later okay?"
Silence. She still didn't stir.
"Fiona? My love"
he called again and lifted her off the ground.
He touched her hair and rubbed it lovingly.
Then he felt something wet on his hands.. He looked down at his hand and stared in horror... He looked behind her and saw blood spilled on the rock where she had hit her head when Mark had pushed her.
"Fiona wake up!! Don't do this to me please... Fi, please wake up.... Open your eyes!! No.. No... God no!! My little girl.. Fi, wake up!"
He screamed hugging her tightly to him as he cried painfully.
"Princess wake up please!! Fi, open your eyes!! Talk to me!!! I need an ambulance!!!! Stop staring like zombies and get your ass out of here!!!"
He yelled at the guard that was left behind.
****
"Sh*t! We're surrounded!"
Randolph exclaimed as they heard sirens nearby... "What do we do?"
Randolph asked panting heavily as he wiped his forehead with the back of his hand. Mark smirked.
"Escape of course"
"But how? They are getting close.

Read " Unattainable Perfection " by the same author ( eliza )

. We won't be able to make it out alive. We should surrender"
"Surely you're gonna surrender but not me"
Mark stated and without giving Randolph a chance to think or speak, he grabbed him in a way that he stood behind Randolph using him as shield with his hands around Randolph's neck.
"What are you doing?"
He exclaimed in terror.. "Shut up!!"
He instructed and began to move backwards as he saw several men in uniform emerging from the bushes.. "Sorry buddy but I got to do this. No offense yea?"
Mark stated and began to shoot in different directions moving backwards with Randolph's body pressed to his in the form of a shield.. As the men began to shoot at Mark, he made sure to keep Randolph pressed to him as he moved hereby, receiving the bullets.. Randolph yelped and groaned as the bullets hit him in different parts of his body,blood spluttering and gushing out of every wound the bullets were causing.. Getting to a safe distance, he released his grip on Randolph's now lifeless body and dropped him.. "Well you didn't expect me to save Both you and I right? Oh well thanks for all the help but you are of no use to me anymore.. Fare thee well"
he patted Randolph's head and stared at the dead body for few seconds before dashing further into the woods.
As for Helena and Arnold, he was going to come back for them, no doubt.... He would rather die harming them than to stay in hiding while they rejoiced! He thought angrily as he continued running..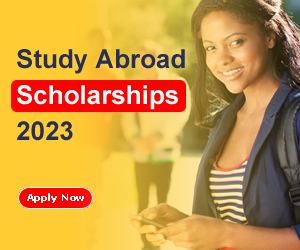 Wants to study abroad? Checkout this ongoing international scholarships
Ebonystory.com
Views (11875)
Likes (11)
Comments (12)
Rating (4.33)