Bleeding Petals - Episode 14
Alas!
See all episodes here »
20 Scholarships for African Students 2021-2022 (Apply Now)
This episode is dedicated to all the first timers who commented in the last episode, also to my friend Azeezat who complained of giving her heart attack and also to my friend Omolayo who is a silent reader and always proud of me.
**************** *************
For a minute, nobody spoke. I remembered I had told Felix to come and meet me once he hears no feedback from me incase Henry tries to do something stupid.
Henry smiled painfully and sat on the settee looking at the both of us…
"You…you Felix..you have ruined me!" I managed to say as I was too weak o say anything else . I just went down on my knees. My heart was breaking so fast and so heavily as I realized the gravity of what I just did.
"You raped Benita…you lied to me…you…you took advantage of me…."
Felix was quiet. He also wasn't looking sober though he seemed surprised.
"Babe, you should not have gone to Kano! You should have told me first!"
I couldn't believe my ears , I just wished I could die that moment as I looked at Henry who was only looking at us quietly.
"Henry…" I started, crying profusely. "I am so sorry…."
Henry smiled
All episodes of this story can be found here >> https://www.ebonystory.com/story/bleeding-petals
. " I loved you. I took care of you. You just..just threw it all away as you allowed yourself to be misguided by your own fair and past affair…" He was talking as if he had no strength left. I walked closer and held his hand.
"I am sorry, please forgive me…he deceived me! Please Henry …"
He yanked his hand away.

Read " Fulfilling Wishes " by the same author ( Tobi Loba )

. "Forgive? There is no forgiveness in this! You made it quite clear when you jumped into bed with Felix and you sealed your own fate. Both of you are dead to me…you deserve each other…"
He stood up, placing his hands on his doom. "You cheated" He was crying and shouting. "I loved you but you cheated on me! You didn't trust me"
"Henry please. I know I messed up but please it wasn't my fault…please…"
"You ruined us! I was willing to wait for you! The next thing you did was to jump into bed with that bastard! You have ruined us! I loved you! I did everything for you! I never bothered you with sex! You ruined us!" He was shaking and crying profusely now…
Even though I pleaded and pleaded, it was of no use. Out of shame and guilt, I left and reported the rape and murder to the police. Felix was arrested and taken to jail. Musa was nowhere to be found after he had successfully ruined me…but did he actually ruin me or I ruined myself?
Here I am two years later telling my own story . I am still here picking back the pieces of what is left of my life. Last week I learnt that Henry got married in Georgia and his wife gave birth to twins. He had left shortly after the whole saga between us…
I am not telling this story so you can laugh at me or you can judge me, I know I am at fault and I know I made a terrible mistake but I am saying all these so that you can learn from my mistake of jumping into conclusion without full investigation, my mistake of not trusting my husband who loved me unconditionally, the mistake of allowing my past to mess with my present and ruining my future.
I have had my own share of fate and I do hope my life will return to normal after this….pray for me…..
Bleeding
Petal
Pulverized
It lays translucent.
Once Virginal white
Now stained with impure grey.
It's smoothness
Destroyed
By abrading gravel.
Stray foot falls,
Imprint it further.
Surviving buds
Not yet fallen,
Shed dew drops of sorrow
For petals lost.
(Martine August 2011)
To all of you who encouraged me and who has taken their time to read both on facebook and on ebonystory...I love you all....
20 Scholarships for African Students 2021-2022 (Apply Now)
Wants to study abroad? Checkout this ongoing international scholarships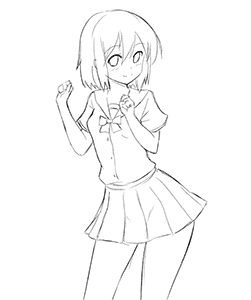 Thank you for reading this story to the end. Am sure you enjoyed it. Please support us by sharing this story to your friends. Someone had probably shared this story to you and that was why you had the opportunity to read it too. Lets continue the cycle. Just one share from you can make us grow bigger. Please don't go without sharing.
Other interesting stories by the same author (

Tobi Loba

) ↓
Ebonystory.com
Views (16423)
Likes (16)
Comments (98)
Rating (4.73)