Bleeding Petals - Episode 5
See all episodes here »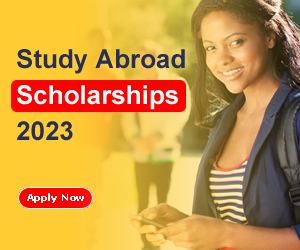 "How stupid was I to have let such a beautiful woman like you leave my life?"
I smiled as I heard Felix' voice behind me. He must have packed outside the gate because I didn't hear him drive in and I haven't heard his footsteps either. I was behind the house, in a pink flowing gown and a hat to prevent the sun while I watered the flowers.
I sensed him move behind me and I stood up straight to give us some space before facing him.
He was in his Monday suits, and I was sure he had left the office to come see me. I held the watering can in my hand as I surveyed him with my eyes. The Fendi sunglasses he was wearing made him even more handsome.
"You like what you see?" He asked but I chuckled.
"Not bad." I replied as I continued my work . Flirting with him had always been fun for me. Even though we were no longer together and he was my husband's best friend, nothing changed. I was the one that got away, when I caught him cheating on me, few months later, I had met Henry, unfortunately, they ended up serving in the same place and that was how they got close until he introduced me and he realized his friend's fiancé, was his ex. He had travelled out shortly after and then by the time he got back , we were already married.
"You know you could have waited for us to patch things up." He continued as I walked towards the entrance of the house while he followed me, I was smiling all the way, like I said, it was fun.
**************************
"Is my friend making you happy?"
He asked when I handed him a cup of wine, I was avoiding his gaze all the while so I just nodded.
When I turned around, he held my hand and took the wine from me. Then he faced me so we were looking at each other.
"I know I was a fool to have cheated on you when I did
All episodes of this story can be found here >> https://www.ebonystory.com/story/bleeding-petals
. There is no day that I don't regret that. The next day, I got my posting letter; I sought for you and didn't see you. It tore my heart apart when I discovered you both are together. Leaving for UK was beyond my control either, you know I had set that plan in motion since our three hundred level days, and now I am back, I know it is too late but I still love you…"
I wanted to protest but he continued….
"You don't need to say anything. I will never ask you to leave him for me. What I want is for you to answer me….Adetola, are you happy in this marriage?"
I had no idea why or what had caused it the next thing was that I was crying and he
was hugging me tightly, comforting me….
***************************
"You were raped on the night of your wedding?" He asked again, finding it so hard to believe.
I nodded.
We were sitting down now after I have calmed down.
"Did you tell the polices?"
I shook my head.
"Why not?"
"He said the deed has been done already and he didn't want me to keep reliving it with polices problem."
"Bullshit!" He snapped angrily, standing up and now pacing with arms akimbo. "So something this terrible happened to you and he was just sitting down there without doing anything?"
"He was tied up too." I replied in Henry's defense.
"Oh my God! I wouldn't have minded getting shot in the process of trying to rescue you Tola, what happened to you was cruel!" He came closer to me and went on his knees, holding my hands and looking into my eyes.
"My darling, I am sorry beyond words. I wish I was there to do something."
I said nothing but just gave a weak smile.
"Who else knows about this?"
"Just my therapist." I replied.
"You told no one?"
I nodded.
He sighed and then continued. "Why did you decide to tell me?"
Well, I was waiting for that …
"Because I need your help Felix."
"I will do anything for you my love." He replied.

Read " The Curse Of Cain " by the same author ( Tobi Loba )

. 'Send me."
"Who is Benita and how is she related to Henry?"
He looked surprised. "The girl we spoke about?"
I nodded.
He gave a sharp breath before sitting down beside me.
"Are you sure that was the name you heard ?"
I nodded. "Yes and for some reason, I have not asked my husband. I just don't know why I have this fear of confronting him."
Felix thought for a while I waited eagerly.
"Benita is one of his students as I remember and one of the brightest students in the school, I don't know more than that. I was in the junior school while he was in the senoir's."
"So, you haven't seen her before?"
"Of course I have, very brilliant girl, she got an award before we left the state, just that as I recall now, she wasn't around to be given the award, someone collected it for her."
"What about Henry's NYSC pictures?"
"We didn't come home together, I took a flight, he told me he was robbed and ……"
I sighed. This was not making any sense. Could I be wrong again?
"Is there no one you could talk to for, I need to know what happened to that girl. I have a feeling that something terrible happened and it can be the reason why what happened to me happened."
"Okay, I will try to seek out those we served with then I will get back to you."
"Thank you Felix."
He was quiet for a while but then said. "If only I can get my hands on those fools that did this to you….." He shook his head bitterly while I smiled .
"Felix, do everything you can to find me who Benita is."
"I will love. I will."
*****************************
For real guys, this is the first time I will be writing a tragedy or any family drama, it is just not my thing. Unlike the other stories, I'm so used to romance…so, how am I doing with this story?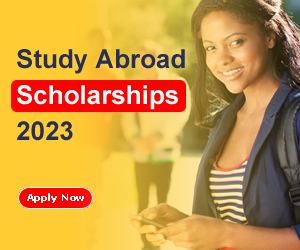 Wants to study abroad? Checkout this ongoing international scholarships
Ebonystory.com
Views (15675)
Likes (13)
Comments (34)
Rating (4.5)