The Anecdote Of The Idanre Hill - Episode 5
See all episodes here »
In about 15 minutes we have the water, we continued down the main village.
This is the place called "Mausoleum"
What's with this place? Felicia asked as she drank from the bottle in her hand
This is the place where the king's remains are kept and traditional rites are performed before they are buried.
At this juncture it felt like I was in a trance, my eyes were turning while my head was spinning like it was being wheeled but I still kept my calm, brought out my phone. It was 1.32pm but yet there was not any signal of network on my phone . That seemed strange to me.
Can we go in there and take some shots? Felicia asked
Ah! Ewoooo! (Forbidden) That room is forbidden for strangers. In fact, only few selected people can go in there. Adewale said
Let's go. He walked further.
Let me show you the market place of those days when the people of Idanre still lived here. They call the place "Ode Oja"
This was getting more real and interesting than I thought until I heard whispers from behind and realized Felicia was still beside the Mausoleum.
Felicia, let's go now. I called out for her but it seemed her legs were rooted to the ground and she cannot be moved.
Adewale! I called on the guide but it seems my voice had left me. Only the echoes of my voice which I heard returned
All episodes of this story can be found here >> https://www.ebonystory.com/story/the-anecdote-of-the-idanre-hill
. It gave me a relieve that I was making effort. Where Felicia was only to find someone else at the entrance of the mausoleum beckoning us to come over.
Alas! Adewale's warning caught up with me. However, by instinct we lost our consciousness to resent.

Read " The wedding party " by the same author ( OlaOlowo )

. The clouds were looming, the trees were dancing to the winds beat as though they were in the "talking drum". We kept moving forward till we got to the entrance of the building. All I could remember till date was that the building had three rooms; one on the left, the other on the right, then another was strangely situated in the middle. Like there was a supreme being in the room, I caught a glimpse of a hand waved to the right. The gesture of the hand directed us to the room on the right, it was just like we flew in into darkness then we were taken deep down where there was no life as though we were thrown into utter darkness of the underworld.
The sound of drums and some musical instruments like cymbals were echoing; on top of which was a sudden uproar of euphoria. Where was I? I asked myself. Slowly, I opened my eyes but got dazzled by the brightly burning sun.
Some minutes later, I re-opened it meticulously this time only to realize I was lying on the ground, face to the sky with sun still at its full rise. I looked round my environment, saw well abled and muscular men dancing with others who were beating the drums. I managed to stand up from my lying position to figure the nature of environment I was. Surprisingly I still have my clothes on but my spectacles was amiss but I could regain consciousness to enough to epiphany. Thereafter, I remembered Felicia!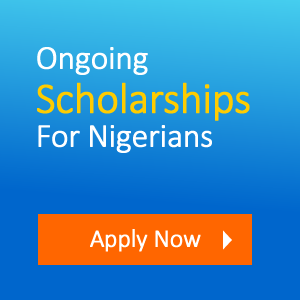 Ebonystory.com
Views (371)
Likes (1)
Comments (0)
Rating (0)