Shattered Love
Views (43,082) Comments (28)
This is a true life story. The characters are changed for security reasons. All right reserved. No part of this publication may be reproduced into any form or by any means without the permission of the writer.
Email: Olamide_olowo@yahoo.com
Follow my write up
Shattered Love(A Short Story)
PROLOGUE
Love is like a rubber band held at both ends by two people. When one leaves, it hurts the other . Love is like two people holding a rubber band, we pull, and then when one person let go, it's the person who held on that gets hurt.
When the people we love or with whom we have a deep connection stop caring, stop paying attention, stop investing and fighting for the relationship, trust begins to slip away and huts starts seeping in. Disengagement triggers shame and your greatest fears- the fears of being abandoned, unworthy and unlovable.
Are you the type who believes in love that starts from childhood? Are you the type who believes loves conquers it all? Are you the type who believes love has no obstacles? Maybe you need to think twice before jumping into the large pool of love where passion, feelings, and ecstasy all lives in peace and harmony.
Have you ever been so affected by someone's pains and heartbreak? Have you ever heard of someone else story about their love life and you get scared of ever loving? Well, take a sit and learn from this short piece of mine. This is a true life story about childhood love which grew so big like the biggest of rivers but got dried up just like a rain.
Notice: Our stories are protected by copyright laws, please do not copy without the sole consent of the author to avoid legal issues. You are only allowed to share the story using the share button bellow. You can email info@ebonystory.com or call +2349021037057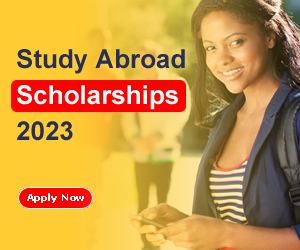 Invite your friends to come and read this story >>
Episodes
My name is Wisdom. I happened to be a witness of one of the battles of love. I have ever heard. You can call me the intermediary between this two lovers. Yea….Yoruba call it...

Views (7,616)
Comments (2)

Shola… Love is like the rain. It comes in a drizzle sometimes, then it starts pouring and if you're not careful it will drown you. "Ti Ojo ife ba pani, wi...

Views (5,611)
Comments (4)

Shola… Life in River's state is quite different from the type of life being lived in Lagos. The cost of living in Rivers is on the higher side compared to Lagos...

Views (5,117)
Comments (2)

Janet… Its three weeks after the death of my sister. Life they say moves on but I still find it hard to move on without her. Her memories still lives with me every ti...

Views (5,038)
Comments (8)

Wizzy…. And that was the beginning of the end of the one-time sweet relationship which I envy a lot. The next day after that incident, Shola went to one of the privat...

Views (5,061)
Comments (2)

6 months later, At Didong's private hospital, sitting in one of the chairs at the reception was Janet, waiting to be called in to see the Doctor. She had come to this ...

Views (5,860)
Comments (10)