Tales of Nene - Episode 8
The Decision
See all episodes here »
The scorching sun sapped strength. She went for a shade, under a nearby almond tree. The anxiety prior to resumption had died down. Three days had gone with nothing significant acheived.
"Can we still be able to clear today? "Inquired Chioma from a stranger who also retracted from the sun, whom she guessed was a Fresher. "No my dear".
Chioma was disappointed, she had gotten an accommodation off campus, she wakes up as early as six am, only to meet an unending queue, going back home without any achievement for the day.
She was literally wearing out, She felt lonely and helpless, the environment seemed too tough and fast for her, she doubted if she would adapt . She was lonely, no confidant. She arranged her documents in a file bag and went home in anger after the futile day.
She became acquainted with few girls with whom they shared similar issue.
Mrs. David's sprinkled warm water on Nene, Arrgh Arrgh screamed Nene, Mrs. David's was shocked at the reaction displayed by Nene, she was surprised at the way her daughter reacted, like one who was being hit in the head with a hammer.
Nene hooked her Mum by the neck, Nene breathed heavily. She realized it was her mum, she felt awkward.
She went close to the yellow bulb to observe her skin
All episodes of this story can be found here >> https://www.ebonystory.com/story/tales-of-nene
. She came back to her senses, she realized she was having a nightmare. Her mum stared at her in a confused manner and had an inkling.
"What was it about?" asked Mrs. David's. Nene was silent for a while. "A giant snake chased me for hours till I got exhausted and started crying for help" lied Nene.
"Oh that was terrible",
nothing will harm you" said Mrs. David's . Nene smirked in affirmation. "Hurry up with your prayers so you could quickly assist me" as she pulled out a large bowl of beans soaked in water.
Nene went back to the bed, she was now very frightened, she was sweating profusely. She squatted, she pretended to be praying whenever she sensed her Mum approaching. The dream had seemed so real she now began to consider if she should take the decision or not.
She re-examined her skin, checked if the condom was still present. She decided to cancel her appointment with Dr Jones because she felt the dream was a warning from God.
In the bathroom, she dipped her index finger to check if the hymen was intact, before pouring the cold water on her body.
The previous night storm made the air humid. Mrs. David's placed old newspapers on a wooden table, rain-insect with fragile wings filled the air.
Few customers patronized.
Nene spotted her, she immediately recognized Anita, they hugged and exchanged pleasantries. "My daughter" said Mrs. David's to Anita, "I have heard about you", "hope you and your family are fine?"yes ma replied Anita. Nene was quite shy due to the unpresentable environment, she least expected to see Anita, she never thought they will meet after their first time.
Nene Tried all she could to make Anita leave by pretending to be busy, occasionally Anita assisted with some tasks,Anita joined in selling akara to few customers. Anita did most of the talking, Nene most times nodded with a motive to make her bored, But Anita never resisted she brought up topics, Nene was embarrassed she didn't like they way Anita had met her.
"Wouldn't you offer your friend something to eat?" queried Mrs. David's. Nene went for her purse, removed her brown oily stained Apron, where are you going? " asked Anita "To get you something" Anita insisted she wanted to eat akara. Nene was pleased with the level of humility displayed by her. As Anita ate, thay gisted on various topics from fashion, to family and so on.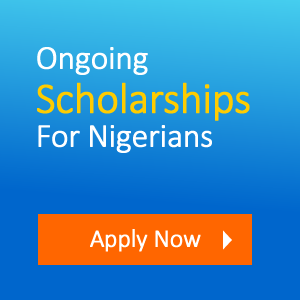 Ebonystory.com
Views (1033)
Likes (0)
Comments (3)
Rating (0)