My only addiction - Episode 20
See all episodes here »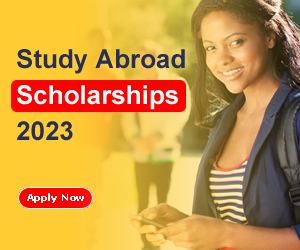 Arya's POV
I was surprised with Ethan's behaviour....Why was he acting like a jealous asshole...
"What are you trying to do..." He slammed the door to his bedroom and pinned me on it...My hands above my head...
"Is Ian your date???? Did he ask you out???" He cussed out and my body trembled...He was so mad, madder than that night he called me Ivy...
"What are you talking about???"
"Why are you wearing such a short dress??? Do you want to turn in every guy in this party??? Have you seen how they are looking at you??? Probably every guy in that party has undressed you in their minds..." He slammed his hand on the door and I flinched...
"Why are you doing this???" His hand went to my throat and began rubbing his lips on mine, "I am the only one with the right to see your body..Nobody else, not even your useless ex..You belong to me..."
It worked Arya, he got jealous seeing you flirt with Ian...Does it means, he likes me too???
His eyes were dark in rage and jealousy....
"You lied to me you were in bed...I wanted to surprise you, I didn't know there would be a party here..." I cried out and a wave of relief washed over his face....
"What???" He asked calmly....
"Yes Ethan...I wore this only for you..." I whispered....
He captured my mouth with his and begun kissing me passionately.. I felt a warm glow of joy inside me...
I was lost in the moment when I heard a sound of something tearing up...I pushed Ethan back and realised he was ripping the dress out of me...
"Damn you Ethan..."
"Nobody is going to admire my girl apart from me..." He said coldly and dragged me into his closet...
He threw at me a pair of sweatpants, a turtleneck and a pair of white socks...
"Wear those, it is getting cold anyway..."
I looked at them with wide eyes, still not believing what he wanted me to do...Everyone will laugh at me...
"Ethan, you are joking right???" I chuckled but shook his head with a straight face on...
He walked towards me and helped me put on the turtle neck...He later placed the sweatpants on his shoulder, gave me the socks to hold and carried me bridal style...
He gently placed me on his bed and took off my heels...He took the socks and sweatpants and helped me put them on.
"You look amazing Arya..."
"I look stupid...."
"Yeah," He chuckled, "But nobody will admire you..."
He held my hand and walked me back to the party...Everyone looked at me shockingly...You can all laugh at me, I know I look like a fool...
"Arya are you okay???" Ian asked....
"Yeah..."
"Why are you dressed like this???" He tucked his lips not to laugh...
"She is feeling cold..." Ethan butted in...
"Shall we dance???" I was about to say yes to Ian when Ethan squeezed my hand...
"Maybe later, now I just want to drink..."
"If I see you flirting with Ian again, I am gonna give you a punishing rough s*x that you wouldn't like..." He bit my earlobe and my body trembled....
I slumped on the sofa and begun downing one drink after the other...After some rounds, I was tipsy but not enough
All episodes of this story can be found here >> https://www.ebonystory.com/story/my-only-addiction
. I could even barely walk....
I stood up and tried to dance but I fell on Ian's arms...
Ethan's POV
My eyes were on Arya as she downed one drink after the other..I prefer her drunk than flirting with Ian....
She tried to stand and almost fell...I pushed Natasha and ran to her but Ian beat me into it again....
"You are handsome...." Arya chuckled, One hand on his shoulder and the other c*ressing his lips....
"You are also beautiful...." Ian c*ressed her cheek.... Ian looked deep into her eyes and Arya didn't seem like she minded...Ian seemed to be drowning in them and I hated it...I was the only one supposed to be getting lost in them..That's our thing Arya...I bit my lip hard that it began to hurt...
Damn you Ian....I took deep breaths to try and calm myself....I was at the verge of destroying someone's son's face.....
"Let's play most likely guys...." I shouted and they broke their contact...
"Come Arya, you will sit beside me..." I grabbed her hand from Ian's shoulder and walked her to the other side of the table....
"What did I tell you about flirting with Ian???" I whispered almost in a loud voice.
"He is cute..." She giggled and rested her head on my arm....
She is so drunk....
Everyone sat around the table and we began playing the game....
"Who is most likely to be the worst womaniser???" Jack asked and almost everyone pointed at me...
So this is what happens in this game...Someone counts to three and asks a most likely question...The one pointed with maximum number of fingers drinks as many shots equivalent to the fingers pointing at him...
"Why me???" I cried out...
"Drink!!!! Drink!!!! Drink!!!" Everyone began shouting, slamming the table...
"Okay!!!" I raised my hands up in defence mode...
After I downed almost twelve shots of tequila, I found Arya more attractive and s*x appealing...All my subconscious mind did was try to convince me to rip those clothes apart and make love to her like an animal...
No matter how hard I shook my head, those dirty thoughts wouldn't go away...After playing most likely for an hour, people got bored and decided we should play a naughtier game...
"Let's play spin and strip..." Ian suggested and everyone agreed....The bottle was spinned and it pointed at me and Natasha....Without wasting time, Natasha unzipped her dress and we all watched as it pooled on the floor...
She lied on the table , waiting for me to kiss her from her neck downwards....It was so tempting since the Minnie me was misbehaving but I didn't want Arya to know this side of me...
I always fell for Natasha's spell everytime she undressed but this time she just looked like a pornstar lying on that table..
"Ethan, are you going to plaster kisses all over my body????" She asked s*ductively and I immediately looked at Arya's teary eyes...I have hurt her before and I wasn't ready to do it again...
I wanted her to be my only other woman..I will send beautiful bracelets and a bonquet of flowers to my other women and break up with them..
Everyone was patiently waiting for me to start kissing Natasha but it was like I was held down with imaginary chains....
I shoved my hand in my pocket and took out all money I had. ..
"I won't do it...." I placed the money on Natasha's belly and downed the drink Infront of me...
Everyone was shocked especially Natasha who looked hurt....She silently stood from the table and wore her dress back silently. There was an awkward silence in the atmosphere before we started playing again....
I don't care what any of you think but I can't hurt my other woman....
"Let's continue guys...That was awkward but life goes on..." George shrugged and spinned the bottle...
We played for almost an hour and everytime I looked at Natasha, she gave me a deadly glare...I knew she would probably never forgive me for this but I don't give a sh*t...
"This is the last spin then we finish the game..." Jack retorted and spinned the bottle..
Unluckily it pointed at Arya and Ian....
"Arya, are you comfortable???" Ian asked shamelessly and Arya nodded...
What the heck???? Arya you can't do this to me..I didn't do that on Natasha so you shouldn't ...
I tried to hold her hand but she drew it back ..
She tried to take the turtle neck off but I held her hands,"Party is over guys.. " I sneered...
"What??? It's only 2am...." Jack cried out ..
"Exactly...Everyone should go home..." I stood up and held Arya so close to me...
Everyone begun grabbing their belongings and heading towards the door....
"Arya, let me take you home..." Ian asked her and she nodded...
What's with her with nodding????
"Don't bother...I will take her home..." I replied dryly...
"But she agreed..."
"Can't you see she is drunk???"
"It's okay Ian...Amy will take me home..." She stammered...
"Who is Amy????" Ian asked curiously...
"Mind your business dude...Just go home..Amy is her driver.. " I pushed Ian back but he just staggered....
Natasha seemed like she wanted to say something to me but I ignored her completely....
"Jack, kindly take Natasha home...I am taking Arya..." I shouted at Jack but he rose his eyebrows at me before nodding....
After everyone had left, I dragged Arya to the table....
"Undress!!!" I demanded...
A/N I love you loads and loads my readers....Read, comment,share and vote to make this sweet author happy....
. .
Read "
Innocent Obsession
" by the same author (
Fideh Mwangi
)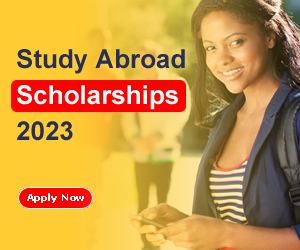 Wants to study in Canada? Checkout this ongoing scholarships in Canada
Ebonystory.com
Views (17301)
Likes (25)
Comments (26)
Rating (4.92)