MY CAMPUS LIFE - Episode 28
See all episodes here »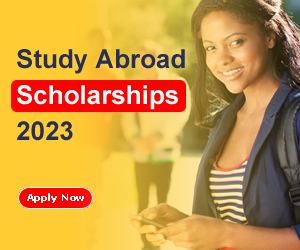 WELCOME ON BOARD GUYS!HERE'S ANOTHER EPISODE TO GRACE YOUR DAY...ENJOY!
"Welcome aunt"Cherry said as she opened the door for me.
"Thanks dear"
"Mommy!"Ryn called rushing to me as she hopped on me with delight.
"Welcome mommy.I miss you"she giggled shinning her two front teeth.
"Oh,thanks honey.How did your play date?Did you have fun?"
"Mh-mm!Ralphy and I played with building blocks"she said baby-ishly.
"Ohhh!How sweet!Is daddy back from work?"
"Yes mommy.He's upstairs"she smiled pointing towards the stairs.
"Oh,I see.Have you eaten?"
"Mmm-hmm!Aunt Cherry baked cupcakes and I ate some turkey sandwiches too.She even cut them for me into little squares and hearties"she continued as we made for the stairs.
"Aww,how sweet of her"
"And I also gave her some pancakes ma'am.She was persuasive"Cher chipped in.
"Aww,baby,you really ate a whole lot today.No wonder why your belly is so big"I laughed poking her tum as we reached the peak.
"Oh,mommy.I was stress eating"she giggled covering her eyes.
"Haha!Look who's talking"I chuckled as we went on with our little chitchat.
"And...here we are"I said as we came upon the kids playroom which had numerous fancy toys placed all around.
"Mommy,come play with us"
Oh,no.I'm ao sorry my love but mommy's really worn out for the mean time"
"Awe,mommy are you unwell?Do you want me to rub your feet?"
"Oh,no darling.I don't want to tire you out.Just go now.I bet Princess Tiki is ready for her tea party"I teased bringing her down.
"Princess Tiki!"she gasped putting her tiny hands on her cheeks.
"Aunt Cherry how could we forget"she scoffed squeezing her face.
"Me?"Cherry laughed.
"Heh!Go on now you two.I'll join you guys later"I urged.
"Sure aunt.Let's go Ryn"she smiled taking Ryn from me.
"Bye mama"
B"ye baby.Have fun you two"I waved back moving towards our bedroom which wasn't far off as I pushed the door open catching glimpse of Derek who had his eyes glued on his tablet.
"Oh,hey honey.You're back"he said getting up to kiss me.
"Yeah...Seems so"I smiled trying not to get nervous.
"Um,what' you doing?"I asked taking my heels off.
"Oh,you know,just watching some really intense movie.Care to join honey?"
"Oh,that'll be later baby.I need to go shower first"
"Ugh!I see"he said getting up to unzip my gown.
"Oh,thanks"I smiled faintly moving towards the bathroom.
"You're a bit one-worded today.Is there something you're not telling me?"
"Oh,that?I'm just a little bit tired from the day's outing"
"The day's outing?Oh,right!You and Chelseas's fancy get-together.But I thought you guys just had picnic and all that?"
"Of course we did.Please let's not make any..."
"Chilax baby.I wasn't planning on doing anything.You're so serious"he laughed poking my sides.
"Ah,Derek.That tickles"I laughed pretentiously.
"Uh-huh!C'mere baby,I missed you"he said getting behind me as he quickly got me all wrapped up in his arms.
"Yeah...Me either"I cut in slightly.
"Ohh!How torturing"I muttered inside.
"Baby,you do know I'm all sweaty,right?"I said trying to change his mind.
"Mmm,it doesn't matter.I just want to have my lovely wife all to myself right now"he grinned behind my ears.
"All to yourself?Am I going anywhere?"I countered looking back at him.
"Didn't say you were"he smiled kissing my shoulders lustily as I concord so he wouldn't suspect anything.
"Mmm"I purred pretentiously turning around.
"You're doing it...again"
"Ha!You do know I can't resist such beauty"he chuckled lifting me up as he rubbed my back against the brick wall.
"Derek...Oh st..."
"Mommy?"Ryn called as her head pop in.
"Whoa!Thank goodness"I heaved a sigh as Derek got his hands off me.
"Baby is something wrong?"
"Uhhhh...na-ah!"she shook her head giggling as she scurried off again.
"So um,let me go take that shower now.I'll see you when I get back"I said hurrying off to the bathroom as I shut the door immediately.
"Ohhh!"I breathed as I turned the shower on letting the cold water splash all over my naked body.I pondered on what Janine's mum had told me earlier as I recounted what went on between Derek and I few minutes ago.
"Argh!Imagine if Ryn hadn't come in?"I muttered inside letting the water wet my back.
"Trish you got to keep up with this else Derek will find out"I sighed as my tummy came rumbling.
"God!Why is this so hard?"I sighed again taking the shower head out as I focused it on my face directly so my head won't go bump from too much thinking.
"But what does dad has to do with this?Could he...."I thought as I felt my heart thump.
"No...No it can't...It can't"I said out loud shaking the thoughts off me as I moved the shower cover to one side.
"Derek?"I shook as I captioned the expression on his face.
"My,you were taking really long in there"he smirked.
"Man,you startled me"I breathed placing my hands on my chest as I got out.
"Oh,did I?"
"Have you been here all these time?"I asked trying to act normal again.
"Well,for about 20minutes now.Here"he said tossing the towel at me.
"Oh"
"So,um,what was that all about?"
"What?"I cut in nervously.
"Yeah...You know,the mumbling and all that?I was starting to think something was wrong"he stared with concern.
"Um,nothing.Absolutely nothing"I muttered stepping out of the bathroom.
"Nothing?Really?You were like,oh no,it can't..it can't"he mimicked laughing.
"I'm serious.It's nothing"I scoffed making towards the closet.
"Oh,c'mon baby,I know there's something bugging you in there.Tell me or are you starting to keep things from me now?"
"I said I'm fine.Believe me.I'm just really stressed out and I need to rest.So please don't look at me like that.It's really creepy"I said not taking my eyes off the tons of dresses that hanged elegantly on each rows
"Well,all right.If you insist"he shrugged hesitantly.
"I'll see you later baby"he said pecking me as he went out the door.
"Oh,how pathetic!"I mumbled to myself as I watched the door get shut.
"Whew!Some nerves she has"
"Sir,someone by the name,Mr Boyles is asking to see you.Should I let him in?"the receptionist at Gravantees Ville spoke from the other line.
"Hmm,Mr Boyles?"he said thinking.
"Well,let him in"he agreed slamming the telephone back in place.
"Hey man"
"Jax?"Derek called getting up from his seat as he stared at the slender man at the door.
"How are yo..."
"I'm a free man now dude...Hey!You do look good on that coat and tie"he teased giving him a handshake.
"Oh man,I'm so happy seeing you right now.But how did it happen?"
"I got the cash.Money speaks"he chuckled placing his legs on the office desk.
"So how's your baby mama?You treating her good?"
"You know it man,I so missed you.Remember back when we were kids,we would go around pranking Mrs Helen and that grungy husband of hers just so we would sneak into that freaky yard of theirs and pluck as many delicious strawberries as we want"he reminisced biting his lips.
"Ha-oh!You still remember?"he laughed enthusiastically.
"Man,I miss those days"
"Ha!Me too.My,you don't look like someone who's just got back from that fish rumped cage"
"Well,that's because my girl's being pumping me with food ever since I got back"
"Ah,Vee...Haven't seen her for quite long though.How is she?Is she good?"
"Of course dude.Why won't she be when I left her in charge of the business.You know what I mean right?"he said smirking at him.
"Ugh!You're a bad man dude but you know,you gotta be careful most especially now that fool is out in the open"
"You mean your lover's ex?Heh!Heard about it.Words do spread,you know?"he chuckled feeling relaxed.
"And you ain't bothered about it?"
"Nah!Besides,he was totally unconscious back then.I bet he doesn't remember anything.Not like anyone will believe him if the truth ever came out"
"Well,you do know someone will.His precious little lovebird"he scoffed taking a bottle of bourbon out of his drawer.
"You mean Tricia?She still loves him until now?"
"Yeah dude!Caught them one day...Seems the btch is out cheating on me"
"What?And you just stood there and did nothing?Man,wish I was there"he snared.
"Well,wasn't hurt by it though.It's not like I love her or anything.Just doing it for my kiddo"
"Hmm,well true.Well,what do you know?We've got much work cut out for us than I expected"Jax cut in.
"You got something you're not telling me?What's it?"
"You do know we both have the same target and you know what that is?"
"Well,say it"
"Getting rid of that bastard who sees himself as a martyr now"he grinned mischievously.
"I'm listening but you know he just keeps coming back.I don't know why he can't just die.Darn it!"he muttered with hatred and disdain.
"That's right but this time,he will but we gotta make it fast and clean.You copy?"
"No!That's literally a bad idea"
"But why not?You do wanna have Trish all to yourself,right?Or do you want to lose this time?"
"No?Not especially to that Mac-Kenny.I'm far better than him and besides,this guy always win no matter what"
"That's right.So what do you say bro?You in?"
"Yes!The game is on!!!"
. .
Read "
MY CAMPUS LIFE 2
" by the same author (
Ciara Jessy
)
.
All episodes of this story can be found here >> https://www.ebonystory.com/story/my-campus-life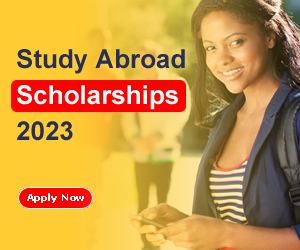 Wants to study abroad? Checkout this ongoing international scholarships
Ebonystory.com
Views (5483)
Likes (2)
Comments (10)
Rating (5)