MY CAMPUS LIFE - Episode 27
See all episodes here »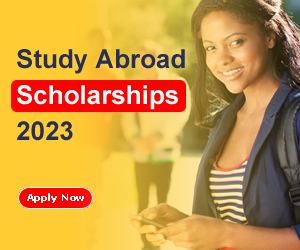 Saturday
"Trish,are you really sure you want to do this?"Chels stared as she rubbed her hands on me.
"I've always been ready"I voiced courageously pushing the car door out.
"Do you want me to come with you?"she asked peering out from the driver's seat.
"No.It's best I should go alone.I'll see you when I get back,all right?"I said heading straight for the building having Macville's property inscribed in front.
"Hey!No trespassing"the security in white uniform shot back hoarsely.
"Oh,I'm sorry sir but please have you any idea if..."
"Trish!"a voice called from behind startling me.I could feel my legs tremble from beneath now.
"Ph-Phil!"I turned around as our eyes met with the atmosphere changing vigorously.I could feel the air around me get still for a moment and I bet if some passers-by were watching from a distance,they'd think we were shooting a movie or something.The fluttery feelings in my tum hovered repeatedly as I stood gazing at him without uttering any word.
"Am I dreaming?"I swallowed hard standing motionless as I fixed my eyes on the expensive tux that perfectly fitted his now changed masculine figure.He looked entirely different as he had such blazing hot stature with his hair shimmering brightly in the sun as it curled upwards in a magnificent way and my,his smile,that smile I always longed to see braced his dimpled cheek exquisitely as I watched him rush towards me to my amazement,embracing my curved figure passionately as we got lost in the moment.
"How,I missed this"I muttered inside as I felt the warmth of having his arms around me crawl out just like old times.
"Phil?"I called softly entangling from him as I wiped my tears off immediately so he wouldn't see.
"Phil,what happened to you?Why didn't you search for me all these years?"I finally asked the long throbbing question that I've been yearning to be set free from my poor yonder heart.
"Come inside Trish.I'm really pleased seeing you again"he said ushering me inside as he ordered his driver to take his car with him.
"Argh!Curse you Mac-Kenny!"Derek cursed from a distance as he banged his fist on the steering wheel.
"You think you can take Trish away from me?Heh!How stupid of you to come back alive"he ranted as he watched the duo leave.
"And as for you Tricia,you'll pay dearly for going about cheating on me with that filthy oaf.That I promise b*tch"he snared zooming off in a heart bit.
"Ding dong!"the door bell rang in a so classy way.
"Oh,I'm coming"I heard a lady utter from inside as the door swung ajar revealing her fully.
"Jane?"I stared with shock as I ran my eyes on her.
"Mrs Matthews?Wow!What a pleasant surprise"she said enthusiastically letting us in.
"Hi Mackey.I see you got someone with ya.Ooo,sweet-ish"she said stylishly jamming the door.
"Janine...Be good!"Phil cautioned teasingly.
"Ha!You know it bro"she smiled as Phil handed her his briefcase.
"Bro?How's that..."
"Oh,darling,he's my brother.Anyway,I'll leave you two now.Have fun,you two"she giggled hurrying outside.
"You do have such a lovely home I must say"I complimented admiring the picture frames that hung on all corners.
"Hang on,those kids..."I winced as I sighted a portrait of two girls that looked just like Ryn's little friends.
"You mean my kids?Oh,that's Stacie and Stephanie back when they were four...Such amazing swans God blessed me with"he laughed standing right next to me.
"Your kids?What?"I exclaimed as I felt my heart shatter inside.
"You're married?"
"Uhm,have a seat Trish.Well,what do you want to eat?I bet you still got a thing for turkey laps,am I right?"he teased trying to change the subject.
"Answer my question Phillip.Are you married?I mean seriously,how could you move on so fast?"I asked with disbelief glaring at him.
"I thought you were dead.Why didn't you come back?Why didn't you come back for me?"I sobbed uncontrollably whacking him with my hands not minding if it ached.
"Trish...Trish listen to me"he said holding me back.
"I spent day and night crying and hoping that one day you'll come back but you never did.Not even on our kids funeral.I was hoping and waiting.I was hoping that you'd come take me with you but you never showed up.Do you know how horrible and miserable I felt those past years?I was miserable Phillip.I didn't just lose my babies.I also lost you...I lost you..."I wept bitterly as he pulled me into his arms.
"Trish listen to me.I never intended for things to turn out this way but I just couldn't stay back after what all I saw you go through.I just couldn't"
"All I went through?You never caused me anything Phil.I loved you and I was ready to go through anything with you but then,you threw it all away and abandoned everything we ever shared.Do you know how hard it was convincing myself that things were going to be okay?But they weren't.I knew they were never going to be.I was hurt....I was heartbroken all because you turned your back on me without caring if that was gonna hurt me real bad"I continued with the bickering as I watched with tearful eyes.
"Tri..."
"And do you know what hurts most Phil?You never even bothered saying goodbye.And that hurt me so much.It hurt me"I groaned with pains till my heart ached.
"Trish,please just listen to me.It's not what you thought it as"he cut in hurt coming closer
"Then what is it?What is it Phillip?What made you run off like that?You even had to ditch school completely and went out of town.You made me believe that you loved me and I really thought you meant every word you ever said.Why did you..."
"I'm sorry,was I supposed to stay back when your dad threatened to kill me many times that I can't even count?"he asked rhetorically.
"What?Dad did that?"I muttered with disbelief.
"Yes!Yes Trish.Heh!I guess he never really told you,huh?"he chuckled rolling his sleeves up.
"Even so"I shot with defiance.
"You should have fought for us Phil.I was ready to be by your side no matter what.You should have just stayed back.Do you know how many times I made myself believe that you were going to come back for me?But you didn't...You didn't Phillip"I said hurting inside.
"And even when you found Chels,you didn't bother asking about my whereabout.What did I ever do to you?Is that how much you really loath-...."
"I said stop!!!"he pondered hard drawing towards me as he plunged his lips on mine before I could utter anything else.
"I love you Tricia.I still do but you're making this really hard for me.You're making it really hard"he sobbed emotionally.
"What?"I muttered with surprise.
"You..you still do?B-but you're..you're married now"I muttered in a cracked tone.
"No he's not...Parker"a voice cut in from behind startling us.
"Hi my sweet!Long time no see"she chuckled as Jane got behind her.
"Miss Clara?"I gaped staring at her.
"Actually darling,it's Mrs Anderson now"
"Mom?"Phil called taking me by surprise.
"Mom?"I gasped looking up at Phil.
"Ph-Phil?Y-your mum's Janine's...Oh my God"I exclaimed with disbelief realising who Jane really is.
"How..how..."I stared with shock as no words came out.
"Mom what are you doing here?"he asked making towards her as he pecked her.
"Oh,you know,I just came to see you.You know I do miss you everyday"she smiled rubbing his arms.
"Hey there fatty.Remember me now?"Janine teased making to hug me.
"Of course I remember you.Gosh Janine,I've missed you so much friend.Where have you been all these time?"I said embracing her happily.
"And ma'am Clara,oh,how nice to see you again.I missed you guys so much.Ohhh!"I said embracing her too as I acknowledged the fine reunion.
"Aww,us too darling"she smiled warmly embracing me again.
"Phil,have you given Trish something?"
"Has he given you something darling or he's being arrogant again?"she teased raising her brows at him.
"Ugh!Not nice ma"Phil cut in playfully.
"I'll be back you guys"he said scurrying off as Janine followed.
"So...Um,Aunt Clara,I'm sorry this might sound pretty offending to you but there's something I really want to know"I paused looking at her.
"Oh,why go on dear.Is something wrong?"
"Not quite but how long have you and Phil known each together cause if I could remember,Phil told me he lost his parents way back but now,I don't seem to understand.Are you two really related?"I asked nervously.
"Well,ahem..."she coughed getting her legs crossed in a stylish way.
"By blood..No!But I do take him as my own son cause I've grown to love him so much"she continued motherly.
"He's diligent,hardworking,caring,kind and when it comes to love,he doesn't give up that easily"she smiled looking up at me.
"And that makes me love him even more and I can tell you do love him too dear.I can see it in your eyes"she said to me caressing my hands as I felt my heart beat faster.
"But aunt,you do know I'm married and there's no way we can be together again.I know Phil must have told you that cause he knows all about it.I really don't know what to do"I said feeling remorse as I thought about Derek and how furious he'll be if he ever got to know about this.
"Just follow your heart dear one.You're the only one that knows what's right for you"she smiled reassuringly.
"Here we go"Phil walked in with two bottles of St Welles in his hands and Janine beside him as she clutched on to the pineapples design tray.
"Oh,there you are son"
"Do eat well Trish.This house is as well as yours now"she said softly as she threw a relieving glance at me.
"That's right mama"Janine chipped in popping the wine open merrily with sounds of wooing and clapping filling the air.
"Dad!That bastard is alive!"Derek fumed pacing around the room.
"Oh,is that so?"Mr Parker muttered lackadaisically as he sat on the sofa that graced his chambers.
"Dad I don't think you heard me well.The fool is back again and now, our lives are at stake.What are we gonna do dad?"he snared as his heart pumped rapidly making his chest move up and down in full rhythm.
"Well,then,we'll kill him again"
"What?You know that's not possible since he's got a whole lot of securities by his side and the authorities too at his beck and call.Ugh!Curse that Phillip!"he snorted gnashing his teeth with rage.
"Well,what do you want me to say?But hang on,you do know we can use him to our advantage,right?"he grinned raising his head up.
"To our advantage?He's gonna take Trish with him and you know she isn't aware of what went on years back.What if he's got them kids with him?He's definitely gonna rat us out.God!We should have really finished off that motherf*cker when we had the chance"he paced unsteady.
"Calm down boy.He's too small for us,you know?"he chuckled hard.
"And besides,I can have my guys run him down whenever I want.I'm just waiting for the right time to act.Trust me son"
"Haha!And when that time comes,he'll regret ever seeing the break of day"
"Exactly!!!"
. .
Read "
MY CAMPUS LIFE 2
" by the same author (
Ciara Jessy
)
.
All episodes of this story can be found here >> https://www.ebonystory.com/story/my-campus-life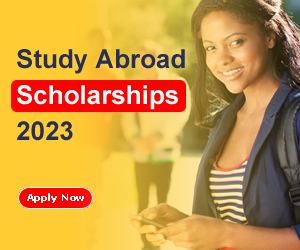 Wants to study abroad? Checkout this ongoing international scholarships
Ebonystory.com
Views (5299)
Likes (1)
Comments (8)
Rating (0)