Dance With Me - Episode 25
See all episodes here »
"So, I apologise for having to make us all stay put till Angy's arrival," Adams started, "but I would have done the same for anyone of you." He continued. "I later realized that anytime the girls are performing, we are always short of waitresses and this is why I am thinking we should recruit like one or two more, so that we can be up to speed. I know that when the girls finish performing, they may become tired and instead of them to start serving all over again, and instead of leaving our customers high and dry..." Some of the crew chuckled at the phrase and Adams smiled, "you all have a naughty mind but you know what I mean by that..." "Sure we do, man." Omega replied with a laugh and Adams continued. "Like I was saying, the trio might need to relax a bit after a performance and they shouldn't have to start serving all over again..." "Sure Adams, that is a good talk." Betty announced. "So, let me know what you think." "It's a good plan, thanks for being so considerate," Candy stated. "I have an objection to that," Marcy announced and everyone turned to face her. "Ok Marcy, what is the problem?" Adams asked. "Well, I'm thinking that, why do they need to rest when we all know that whatever they are doing is just to have fun?" "Excuse me?" Candy retorted. "I mean we know that dancing and stuff are fun for some people and I think they were hired to be waitresses and not to be dancers so why do we need to pity them?" "Why don't you try twerking on a stiletto, then you will see how much fun we are having..." Angy snapped at her while Marcy glared back at her
. She looked surprised at Angy's reply and she wasn't the only one who was surprised. Candy laughed and did a high 5 with Betty
All episodes of this story can be found here >> https://www.ebonystory.com/story/dance-with-me
. "Way to go girl, " she said. "Well, Marcy," he started, looking at her." He knew that she was trying to control him again but he was tired of being her bitch. "I understand your point but I know that everyone including you will testify to the fact that, our business has gone so way up because of this dance shows and knowing rightfully that they will serve before performing, you should know that they are still doing their job when they dance and I think having fun is just a plus for them right?" The ladies chorused and clapped. "Preach!" Betty shouted. "Also, I have apologized one-on-one to some of you that I must have offended and I will still do that. So, I want us to all be one big family like Omega had said and Omega," he continued, "I really want you to handle the recruitment of one more lady, please see to it." Omega saluted. "Yes boss." "Any more question?" Adams asked "No!" Betty and Candy shouted. "So I guess this is the end of the meeting, Marcy, please come to my office." Adams said to Marcy before heading towards his office. ** "Oh my God! Girl, what was that?" Betty asked Angy as Adams and Marcy left. Angy only smiled and was about to reply but her mind was not at rest. "Come on talk to us, where did the confidence come from?" Betty asked again. "I will tell you everything, once I get back," Angry replied. Candy frowned. "Get back from where?" Without replying, Angy walked away, towards Adam's office. "Uh-oh, this will be good," Candy said to Betty as they watched their friend climb the stairs. ** ** For a while, neither of them spoke, they just kept looking at each other in the office. Finally, Adams decided to talk. "Marcy?" He started. "Yea." She responded. "I am sorry if I had made you look stupid out there and..." She waved her hands. "That was nothing." Adams sighed, he didn't know how to make this better but he had to. "I understand that you care about me and I love you for that, I really appreciate that you are trying to look out for me but I need you to stop. I am a man and I can do that for myself. Also, Angy is not Rita and if she makes a mistake or does any stupid thing, we bounce back but until she does that, you need to allow her to prove herself to be trustworthy. Making her think she is someone else will just worsen things for everyone. " Marcy swallowed and nodded. "You are right and I understand. It's just that..." she started and stopped. "Once she messes things up, I won't be here to pick up the pieces." Adams sighed. "Well, you don't have to." He said sharply, causing her to stare at him. "Yes, you heard me. It's like you keep waiting for her to do something evil, I need you to butt out! Stop trying to control me, or everyone, you are just like everyone else here please! I know you mean good but you are causing more evil…" Adams could see the pain in her face as she stared at him. "Wow! I can't believe this," Marcy said, trying to wipe the tears, she was about to leave when the door opened suddenly. Adams was surprised to see Angy "I am sorry to interrupt, Adams but I think Marcy needs to hear this." "Hear what? Haven't you done enough, slut?" Angy laughed. "Really? Slut? Well, I will take that as a compliment." Then she hardened her face up shouted. "Now, that that has been established, now shut the fuck up and listen to me!" Adam was surprised to see Marcy a bit calm. She looked shocked at Angy's sudden outburst. Even he was shocked. What happened to the shy and innocent girl. Angy walked further in and placed the magazine in her hand on the table. Adams frowned. "That's Adrian's company's magazine, where did you get it?" "Well, the guy that gave me the gift, my secret admirer, he is a journalist and I found this under his bed..." He raised a brow, looking suspiciously.

Read " Black Widow " by the same author ( Tobi Loba )

. "No, I didn't mean his bed room, I mean the guest room where I slept." Angy clarified. "Continue." Adams said and she flipped to the front page which had Rita's picture and interview. "When I read this part, I fully understood what you two have been afraid of and why Marcy couldn't trust me. As a matter of fact, I didn't wait one second before I marched up to his room and demanded answers, to which he confessed that he was looking for a story. He wanted to see how the club was after Rita left and when he realized that it was even better than it was, they wanted to bring me in as well but I punched him in the face and I took off. That was why I came late to work, I lost my way and didn't have money on me so I kept hitchhiking until I got here." "Wow!" Adams said, surprised she would do all this. Marcy walked to the magazine and picked it up. For a while, Adams and Angy didn't say anything. "You really did this for us?" she asked. Angy smiled, "I had the opportunity of being a model at a tender age but I wasn't interested, my father had a bar and I helped him a lot, besides, I love dancing and you are building a show for me here, it's like I am having the two things that I want in one place." She faced Marcy, "I understand you think that I am Rita and you are looking out for your friend, but I am really tired of trying to prove myself to you Marcy, it's either you like me or you don't. Whichever way, I am working here and I am living with Adams until I get my own place or until he sends me packing. Whatever issue you have with me, is no longer my business. I really don't care anymore." They were all quiet. "Well, I think you lied," Marcy said. "What?" Angy asked, a bit angry. "You said, you don't care anymore but I think you do," Marcy replied, looking at her. Adams was confused but watched as Marcy turned to Angy and embraced her. "I'm so sorry for being so bitchy to you…" Adams and Angy were both surprised. "Well, this is what you don't see everyday," Adams said, laughing aloud while Angy only smiled and embraced Marcy. ** WELL, YOU PROBABLY THINK IT WAS TOO SOON BUT TRUST ME, WE NEEDED THIS REUNION FOR SOMETHING GREATER...COMING OR YOU GUYS HAVE FORGOTTEN THAT RITA IS STILL SOMEWHERE LOL....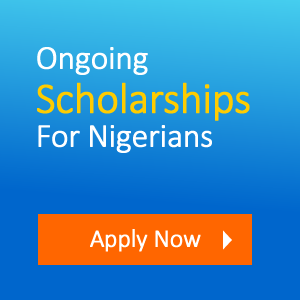 Ebonystory.com
Views (2689)
Likes (22)
Comments (24)
Rating (4.77)