Dance With Me - Episode 28
See all episodes here »
"She is so cute." Candy said for the hundredth time to Angy as Adams introduced the new girl.
"Yea, she is, will you stop already!" Angy snapped at Candy. "You have been saying that for like a million time."
Candy smiled, "I'm sorry but I just love beautiful girls." She whispered back while Adams continued.
"Her name is Jennifer and she will be joining us from today." Adams concluded.
"Hi everyone.

Read " The Curse Of Cain " by the same author ( Tobi Loba )

. " Jenny said . She seemed to be in her early twenties as well, blue eyes, a little bit curvy and a blondie.
"Hi Jenny, welcome to the family." Omega said.
"You are really beautiful." Candy said aloud to her the lady who couldn't stop blushing.
"Thank you so much everyone, I feel like I am home already." Jenny replied and then faced Adams, "Adams, and thank you so much, I promise you won't regret this."
"Oh, I know," Adams said, "feel free."
Candy rushed to her, "come with me, I and Angy will teach you everything you need to know."
"Okay thanks, I am so excited." Jenny screamed and then went with Candy while Angy sighed before following them.
**
The three were sitting on a couch in the changing room, Candy sat in the middle while Jenny and Angy sat by her side.
"So here is Betty, she is dark skinned, beautiful and really fun to be with, you will love her once you meet her." Candy explained to Jenny, showing her a picture of Betty on her tab while Angy watched, wondering if all this was necessary.
"Wow, okay." Jenny replied.
"I guess you have met Adams already. He is the boss." Candy said, showing her a picture of Adams where he was shirtless and seemed to be working out
All episodes of this story can be found here >> https://www.ebonystory.com/story/dance-with-me
. He was clearly at a gym, there was a pair of headphones in his ears and he wasn't looking at the camera.
Angy was surprised as she saw the picture.
"Oh my God! Where did you get this picture?"
Candy looked at Angy, "I have access to everything."
"Wow, he is such a handsome devil." Jenny said, gasping at his abs which was fully displayed.
"Do you know the most amazing news about him?" Candy asked.
"No." Jenny replied.
"He is single!" Candy blurted excitedly and Angy sighed, this was stupid.
"What are you doing Candy?"
Candy stared at her, "what is it? I didn't lie did I? I used to be interested in the man and he didn't feel the same, I actually thought that Angy here would be a substitute but obviously she is not interested, so I bet you..."
"Okay, this is enough." Angy said, standing up, "she needs to know about the customers and how to serve and other stuff, not personal stuff."
Candy chuckled, "why are you cranky Angy? It's not like you are interested in him or are you?"
Angy Was surprised at her outburst and she immediately colored, "of course I am not."
"Good, Come Jenny, let me show you the perfect costume which will make every man in here drool over you like they did to her..."
"Yaay!" Jenny shrieked with pleasure and stood up to follow Candy to where the closet was.
**
"I present to you the House 24 Trio!" Collins announced and the whole club was filled with a loud applause.
The curtain parted and out came Angy in sexy pink lingerie, a mask which only revealed her red-painted full lips and her beautiful eyes. On her head was a pink bowler hat and in her hand was a whip which she struck hard on the floor and gave a "meow" sound, making everyone chuckle, including Adams who was watching her from the front of his office.
"She is really something, isn't she?"
Adams turned around only to see Omega behind him. "Yea, she is, they all are." Adams replied, focusing his attention back on the three ladies who were now on the stage and who were getting the crowd excited.
Jenny was walking around, serving drinks while Marcy attended to people at the bar.
"Omega, ain't you supposed to be at the bar, while Marcy supports Jenny?"
Omega nodded, "yes boss, I just have something to ask of you, quickly."
"What is that?"
"Urm, its about Angelica."
"Angy?"
"Yea."
"What about her?"
"I think I am falling in love with her and I need your advice."
Adams frowned and was about to talk but Omega continued. "I know it's sudden and I know that you are not interested in her but I'm afraid of losing her. As you can see, she is so beautiful and very attractive, talented and other things, I think I will die if I don't get to ask her out on time."
Adams observed Omega for a while to be sure that he wasn't joking or going insane. "You serious about this?"
"Yes man, have you ever seen me like this before?"
Adams swallowed, "well, I think ..." he stopped, the truth was, he actually didn't know what to say, "well, you should listen to your heart." He finally said.
Omega was surprised, "you think I should?"
"Yea, you should." Adams replied, now focusing his attention on to Angy who was spinning on one of the poles on the stage.
"But what do you think a lady like that would require to win her heart with?" Omega asked and Adams shrugged, "I don't think she is a lady that loves a man who spends lots of money on her, I think she just needs someone to make her laugh, that's all." Andy repied uncomfortably.
Omega smiled, "thank you so much man." He said and left while Adams watched Angelica who was now seeing and smiling at him, like she had done the last time. He loved it anytime she did, that, it was like she was actually dancing for no one but him alone...he smiled back but what Omega said was making him jittery...what had he done?
For Angy, looking at Adams while dancing meant everything to her especially when he was looking at her like that, he wasn't looking at Betty or Candy, but just her. For some reason, since the previous night, she felt like he could actually see her and this actually meant something to her...while he kept looking at her, someone tapped him by the shoulder and he looked away, it was Jenny.
The whole crowd clapped, applauding them but by the time Angy looked back towards Adams's office, he was gone and so was Jenny, her heart sank.
**
THIS IS A SURPRISE POSTING(DONT EXPECT IT EVERYDAY LOL..)
SO I SWEAR, THESE TWO , ANGY AND ANDY ARE TOM AND JERRY...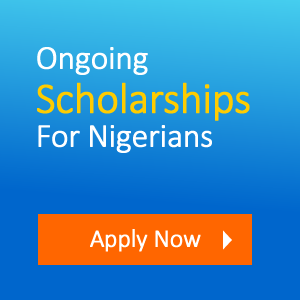 Ebonystory.com
Views (2421)
Likes (17)
Comments (36)
Rating (4.9)