Attitude meets Arrogance - Episode 86
Epilogue
See all episodes here »
Federal Government Scholarship (BEA) 2021-2022 Application Form
Ciara's POV
13 years later....
I tried to get out of bed when Jordan held my hand...
"Where are you going so early in the morning????" He pulled me back to bed and wrapped his arm around my waist...
"You know I have missed being so closed to you...We are both busy with work and I barely even hold you like this anymore..." He rested his head on my back....
Jordan should understand that for the past thirteen years, things have changed...
We have a teenage boy and an eight year old who thinks is a princess....
"Jordan, it's Saturday and Ethan will soon wake up very hungry..." I dropped his hand from my waist and quickly got out of bed but he jumped out of bed and stood Infront of me...
"Ethan can wait...All I want is to hold my wife for some few minutes...I miss kissing these lips, I don't know even how they taste anymore..." He begun c*ressing my lips...
"Jordan please not now..." I stammered but he didn't listen...
He held me tightly in his chest, caging me in his strong arms and walked us to the wall...
"Do you know what I can do to you in five minutes???" I was trapped between his hands that were against the wall...
"Jordan, Ethan or even Hope will walk in here any time soon..What if they find us acting all romantic and Ethan tries it in school???" I tried to reason with him but all in vain...
He pulled towards me and rubbed his lips against mine....My mind was warning me to stop but I had this weird craving for his lips...
Just when we were about to kiss,Ethan slammed the door open..
"Mom, where are my chocolate pancakes???? I am hungry..."
He looked around and found us in that awkward position...Jordan even didn't think about slightly moving away, he just froze...
"Dad, can you stop kissing mom for a moment??? I want her to make me my favourite chocolate pancakes..." Ethan ordered...
"I wasn't kissing her...I was removing something from her face..." Jordan looked at me embarrassingly...
"You are lying..." Ethan dropped his father's hand from the wall and pulled me away from him...
"Mom I am hungry???" He cupped my face and that was an enough reason to abide to him...
"Ethan you are now thirteen years, you should learn to knock at the door...This room belongs to my wife and I..." Jordan in almost a loud voice...I know he was pissed because he didn't get to kiss me...
I was also pissed but we are now parents and privacy is a luxury we can't afford...
"Dad, this is also my mom's room...So I can come whenever I want, right mommy???" He put on his puppy eyes look something I have never learnt to resist...
"Yes my baby...You can come anytime you want..." I kissed him on the forehead only for him to give me one of his sweet hugs, "Love you mom..."
Those words make me emotional Everytime I hear them...Ethan was my world and I would lay my life for him...
"Love you too...Let me change into something nice then we will go downstairs..."
I turned ready to walk into the closet when Hope entered the room whining...
"Mom, Mia is driving me crazy with that croaking voice of hers...Who told her she can sing??? I want some beauty sleep????"
Meet Hope, my daughter...She thinks she is a princess who deserves everything to be done her way...But what can I do when her father has chose to spoil her???
"Baby girl," Jordan picked her up, "You can sleep on our bed until you get your beauty sleep okay???"
"Yes daddy, is it okay mommy???" She faked a sad face...
"Hope, Mia is like a sister to you...Don't say her voice is croaking, she is older than you..." I spoke softly before getting into the closet....
When Ethan and I walked into the kitchen, we found Jaxon and Troy making chocolate milkshake...Actually Jaxon was making the milkshake and Troy was on the counter reading a novel...
"Jax????" Ethan run towards Jaxon and they did this weird greeting they have....
"Hey buddy??? Want some milkshake before chocolate pancakes are ready???"
"Yes Jax, I thought you would never ask..." Ethan helped Jaxon make milkshakes as they talked about his latest song...
Troy got down from the counter and hugged me, "Aunt I didn't want to wake you up but I really crave for some chocolate pancakes..." He said softly...
Troy is sort of a calm, lovable kid...All he does is watch TV, read novels and drown his head in books...My Ethan well: notorious, a bully, hyper and loves playing football more than doing his homework...If it were up to him, he would be somewhere playing football...
"Okay, get the bowl and I will get ingredients..." I placed a soft kiss on his forehead....
Jaxon and Ethan were busy cracking jokes as Troy and I were making pancakes when Mia and Ariana walked into the room arguing...
"Mia, I will take your phone away..." Ariana cussed out...
"C'mon Aunt, we are the 21st generation kids parents don't take phones from us anymore..." Pashmina retorted behind them...
"Louder for the people at the back Pash..." Ethan yelled...
I shook my head at Ethan and continued with what I was doing...
"Jaxon, talk to her????" Ariana ordered but Jaxon just shrugged," I will not interfere with your issues..right princess???"
"Yes dad..." She smiled and ran to him for hug...
Time really flies...All our kids are all grown....
Ariana and Jaxon have two kids:Troy and Mia, Chloe and Mason have only Pashmina and Sophie well she has a two year old baby girl Bella...
"I will go crazy..." Ariana walked out of the kitchen, throwing her hands in the air and we all just laugh...These kids can sometimes drive you crazy...
"Pash you texted me???" Chloe yawned....
"I need some cash for fuel, my car is low at gas..." Pashmina replied dryly....
"What??? I thought you are in trouble...You couldn't have come to my room..." She begun yelling at her...
"I didn't feel like it...You know #bored #i don't wanna come..." Pashmina rolled her eyes...
Chloe lost it and when she was about to slap her, Mason walked in...This kitchen is always the center of drama...
"Baby girl," He hugged Pashmina, "Here is twenty thousand....Why bother your mom when you got me??? Now get to college..." He kissed her on the forehead and Chloe almost exploded in rage...
"Thanks dad..." She kissed him on the cheek, made faces at her mother before walking away...
The Marcias brothers were really spoiling their daughters...
"You Marcias brothers will be the ruin of these girls ,twenty thousand??? She is just going to school..." Chloe reprimanded Mason who didn't seem like he cared...
"She is my daughter and i'ts my money...."
Chloe groaned and walked away....
*****
Sebastian and his wife together with their daughter Sofia and Jane and Max together with their son Amy had come for the monthly family lunch which was been held at our mansion...
They were both one year younger than Troy and Ethan...
The couples were busy having fun at the garden as I went to check on the kids...Ethan is very notorious and you can never sit still when he is around..
Amy was playing video games, Ruby and Mia were playing with their dolls in their room...Ethan as usual was playing football at the backyard with Troy seated on the chair watching him as he read a novel...
It seems they were fine, I could get back to the garden...
"Ethan, why can't you be like Troy??? You always either notorious or playing football..."Jordan yelled behind me and I could see Ethan clench his teeth...
I did like when Jordan did the comparison shit on my son...
"Dad, chill....I don't even like novels...Work without play makes Ethan a dull boy..." He winked at his dad who seemed to get more furious by the second...
"Have you done your homework???"
"No dad..."
"Drop that ball and get in there and do your homework..." Jordan ordered and I could see tears in my son's eyes...
No, he was been too harsh on him...He was still a kid...
"Ethan continue playing my son, you will do your homework tomorrow...It's a weekend..." I smiled at him and he just nodded...
"And you Jordan Marcias we need to talk!!!" I dragged him far from the backyard....
I was about to give him a piece of my mind when Troy held his hand...
"Uncle, can I get more novels to read????"
"Okay Troy, I will get you some later..." He beamed and when Troy walked away he became mad again...
"Ciara, you are spoiling Ethan...You are pampering him alot...I feel like you love him more than Hope.." He said in almost a whisper...
"Jordan Marcias yell at my son again and God help me...You won't like what I would do..." I warned between closed teeth...
"He is also my son...All I want is him to focus on his studies...I want him to be the heir of Marcias company and how will he be when he is not studying??? He should be like Troy..."
"Don't play comparison shit with my son...Troy can also be the heir of that company or even Pashmina....So please for the love of God don't be harsh on him, he is still a child..." I thundered and walked away to the garden.....
Ethan's POV
I angrily hit the ball and it ended up on Sofie's face.. I felt angry at dad...At times I feel like he doesn't love or understand me...
Mom loves and supports me...Dad has to understand I am not a nerd like Troy.
I hate reading, I hate school...I love playing football and being notorious...Being normal and nerdy is boring...
Sofie begun crying and Troy ran to her...He gave her a handkerchief but she slapped it away...
Mean girl, how can she do that to my brother???
"Sofie, you don't throw my brother's handkerchief like that...." I warned her...
"Ethan it really hurts...I will tell your mother..." She threatened me but she doesn't know mom will always take my side...
"I am sorry but you are the one who didn't watch where you going...Next time be careful.."
Melodramatic queen...
"Ethan please apologise to her..." Troy pleaded with me...I knew he liked her and that's the only reason I apologised.
"Sorry Sofie..." I said dryly....
"Can I get your handkerchief to wipe away my tears???" She smiled...
"Use Troy's...." I shook my head and walked away...I can't put up with her melodrama...
Minutes later, Troy walked to me all sad...
"What did that melodramatic queen do???"
"She pushed me away and didn't let me wipe her tears away...She even stepped on my handkerchief..." Troy stuttered and wore his glasses...
"I know you like her but she is not worth it...Nobody treats my brother like that..." I squeezed his shoulder...
"I think she likes you because you are notorious..." He faced down...
"I don't like her, I can't even stand her..I would never betray you...It's always bros before girls...Always and forever..." I smiled at him before hugging him...
"You promise???"
"I promise Troy....I can never hurt my brother..."
A/N
This is the end of our journey and I am so emotional...I don't know why I can't stop crying...I will really miss Jiara(Jordan and Ciara's love story)What was your favourite scene in attitude meets arrogance ..
But their story births another lovely story...Their son Ethan love story...I don't think I want to be done with the Marcias yet...How do you think of Ethan's character????
All episodes of this story can be found here >> https://www.ebonystory.com/story/attitude-meets-arrogance
. .

Read " Binded by friendship " by the same author ( Fideh Mwangi )


Federal Government Scholarship (BEA) 2021-2022 Application Form (Undergraduates and Postgraduates) - Apply Now
Wants to study abroad? Checkout this ongoing international scholarships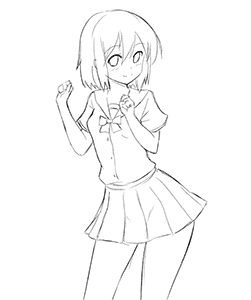 Thank you for reading this story to the end. Am sure you enjoyed it. Please support us by sharing this story to your friends. Someone had probably shared this story to you and that was why you had the opportunity to read it too. Lets continue the cycle. Just one share from you can make us grow bigger. Please don't go without sharing.
Other interesting stories by the same author (

Fideh Mwangi

) ↓
Ebonystory.com
Views (13980)
Likes (30)
Comments (58)
Rating (4.59)