The Odds Are Against Me - Episode 2
See all episodes here »
I was awoken by my phone's ringing tune. I looked at the clock that hung on the wall, it was 5:30AM in the morning. It dawned on me I had slept from yesterday evening till now. I shook my head; I was really tired. Well it's Saturday and weekend, I said, before I picked up my phone, and answered the call.
"Hello, how are you, Funmi?", I asked.
"Seems I woke you up so early" she said with a bedroom voice, so calm and collected.
"It's nothing. I have slept for so long . How was your night?", I asked.
"It's okay. What about we go out on a fitness routine?", she asked.
"Oh, nice. I was about getting ready. I'd drive to your house soon when I'm done. I never knew you were so enthusiastic about keeping fit too", I said and hung the call. I went to the kitchen and put a kettle on the fire which I used to boil water. I took my bath and made a Lipton with the hot water and little sugar. I put on my sweatpants, shoes and shirts. I hung a towel on my neck, picked up my car key, locked the door and dashed out from the house. Unlike the usual, I didn't take my headset along which always kept me company. It was less than ten minutes ride to her house
All episodes of this story can be found here >> https://www.ebonystory.com/story/the-odds-are-against-me
. I met her at the gate of the house. She called out the gateman who opened the gate, I drove in and packed. I came out immediately.
"Hi, good morning", she waved at me and said smiling. I stared at her before replying. She wore a body tight outfit that brought out her shapes. She had perfect physiological features.
"Hope all is well?", she asked.
"Yes, all is well", I said. I offered her a hand, she extended her own hand and I held her as we dashed out to the street. We jogged around the street till 7:00AM. We were tired and decided to rest somewhere.
"What about we have lunch at the restaurant down there?", she asked.
"No problem, but I'm neither with my card nor cash", I said.
"It's not a problem", she replied. I smiled. No lady had ever paid my lunch even though I championed for gender equality.
"Err.... But your boyfriend could be a problem", I said. She laughed and said I should forget about him that it's really over.
"Over. Really?!", I said shocked. Not long after, a man zoomed closer with his car. He got to the place we were, and lowered his car windscreen.
"Hey, FAM. Howdy?", Funmi said. He came down from the car, and rested his back on it, Funmi stood and went to shake him. I followed her. She extended her hands but he didn't accept. He looked at me in an uncanny way. We were same height, but he was more built. I was lanky and tall while he was built with muscles in right places.
"So, Funmi, this is over? Really? I hope he has half of what I do. You'll beg me later. Life isn't fairy tales", he said with disgust written all over his face, entered his car and drove off.
"Who is he? Your boyfriend?" I asked.
"My ex actually. Like I said it's over", she said. She hugged me tightly and I reciprocated and she dragged me to a restaurant.
We ordered a light food and sat opposite to each other. Immediately, her phone beeped. She wanted to ignore, but stopped at a glance. I knew it was an important text message from her facial demeanour. She read it, shook her head and laughed.
"What's that?", I asked. "Read it", she said and wanted to hand the phone over to me. I rejected and told her to read it instead.
"From Raymond: I hope you will not have a problem with that wretched looking guy, Funmi. Financial security is the key and I offer you that. I guess you have been a whore and wanted to hop around like your fellow whores who are financially okay. You'll finally end up as a sugar mummy", she read it out.
"Really? All that from a guy? He must really be hurt.

Read " The Dormitory (A Sequel) " by the same author ( Obinna Tony )

. But we are not dating, though. You can't date a poor guy, after all? So I'm out here being only a friend", I said, winked and laughed. She laughed too.
"Your lankiness must be deceiving him. Are you poor?", she asked jokingly. I laughed, "you can answer that yourself", I said and kept concentrating on my food. I noticed she was staring at me unnecessarily.
"Are you gay?", she uttered. I dropped my spoon and looked at her.
"Really? What makes you think so. Maybe I am", I replied, made a funny face and lolled my head to a side.
"I have never had a male friend that didn't make advances at me. Except he is in a serious relationship. But you are not in any", she said.
"Hmm. Nice assumptions and analysis, but you are not always right", I said.
"Okay?", she said, jeering me to go on.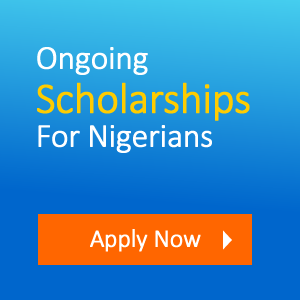 Ebonystory.com
Views (3283)
Likes (10)
Comments (19)
Rating (4.2)