The Dormitory (A Sequel) - Episode 2
See all episodes here »
It was a Saturday morning and Bimpe and her husband decided to honour a wedding invitation they were both invited to. They had finished getting ready and moved to the sitting room where Oyindamola sat on the sofa, with her gaze fixated at the television
"Mum, get some clothes for me, while you are coming back. You know I'm moving to the dormitory tomorrow, sunday and would be needing new clothes," Oyindamola said.
"Don't worry, Oyin my daughter . I will put that in mind" Bimpe replied. Her husband laughed.
"We will see you when we are back," Chief Yinka said to her daughter and they both waved at her.
"Okay, dad," she replied. They dashed outside and made to the car, then the gateman opened the gate and they drove off.
Dolapo had finished with the dishes in the kitchen and came to the parlour to join Oyindamola who was fixated at the television, while smiling sheepishly staring at the programme she was watching.
"You seem to like all these Mexican soap operas, Oyin," she said. Oyindamola nodded in an affirmation without sparing her a glance, as she was glued to the actors conversations.
"I'm going outside to visit a friend. I'll be back later," Dolapo said.
"Okay," Oyin said, and flung her hand dismissively
All episodes of this story can be found here >> https://www.ebonystory.com/story/the-dormitory-a-sequel
. About twelve minutes after, the programme ended. She finally stood up and walked to the kitchen to get a glass cup filled with water. She moved close to the refrigerator and opened it. She took out a glass cup positioned at a side, then a bottled water. She opened the cover of the bottled water and poured the water inside the glass cup. Immediately she lifted the glass cup to gulp down the water, there was a power outage. She gulped down the water and murmured in disappointments. She opened the refrigerator and placed the glass cup and the water that remained inside the bottle into it. As she jammed the refrigerator, the kitchen door swung in a full force and closed immediately. She ran towards the door, to open it, but she couldn't. The utensils in the kitchen made some noises and she freaked out. She screamed, but her voice echoed at the breeze that blew endlessly. She heard a cackling noises at her back and immediately she turned, she saw nobody.
"Dolapo!" She yelled. Immediately, the door was flung opened and Dolapo ran to the kitchen and saw Oyindamola lying on the floor with her face placed on the floor. She tapped her and she shook, as she turned.
"Oh, it's you," Oyindamola said with teary eyes. "Don't leave me all alone again." She quickly held unto Dolapo tightly.
"What's really the problem?" Dolapo asked.
"I can't explain all that happened which I saw not long ago. I came here to have a glass of water, and I started experiencing scary things," Oyindamola said. Dolapo dragged her up from the floor, as they both stood up. On the floor, where Oyindamola was formerly seated was, a picture.
"What's this?" Dolapo asked and stared at Oyindamola.
"A picture?" Oyindamola replied.
"Yes, I know. You brought it from your mummy's room?," she asked.
"No, I haven't entered the room since. After the programme ended, I walked in here to get a glass of water." she replied. "Any problem?"
"Uhmm, while I was tidying your mum's room, I actually saw the picture on the floor, I picked it up and kept it on the table.

Read " Resuscitated Hope " by the same author ( Obinna Tony )

. I have never seen it in the kitchen before, and I don't think I brought it here. I'm wondering how it came here," Dolapo said. Oyindamola bent down and picked it up, then smiled and blurted, "it's my mum and her friends." Dolapo took a look at the picture again to confirm if it was her Madam and just a friend she saw there the last time that was still there. She was still seeing only her madam and Tola. She wanted to correct Oyindamola's wrong statement that it's "friend" not "friends" but ignored her. They moved to the sitting room. The power came back and they continued watching television.
***
In the evening, Dolapo excused herself, so she could prepare the dinner in the kitchen, but Oyindamola was scared of staying in the sitting room alone with herself and she ran after Dolapo. While they stayed in the kitchen, she helped her in doing some works in the kitchen. After they were done, they started getting the dining table ready and while they were at it, Chief Yinka and Bimpe arrived. They were shocked seeing their daughter helping Dolapo out. She was always busy watching television or reading her books anytime her parents are back.
"I guess you are learning how you'll stay in the dormitory?" Chief Yinka said and smiled.
"Maybe, dad," she replied.
"It better be you are learning, and it's not that Dolapo forced you," Bimpe said.
"No mum," Oyindamola said and laughed.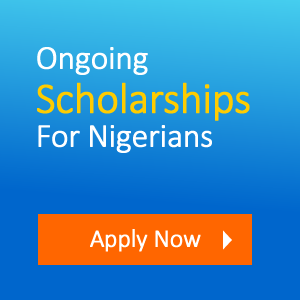 Ebonystory.com
Views (2322)
Likes (13)
Comments (12)
Rating (4.75)