The Dormitory (A Sequel) - Episode 1
See all episodes here »
"How about your results?" Chief Yinka asked his daughter Oyindamola, while they were seated in the sitting room. Oyindamola turned to her mother and looked at her.
"I think the Junior secondary school certificate examination results would be out next month," Bimpe said to her husband. She was sitting on a sofa opposite that of her husband's own.
"Mum, how do you know that?" Oyindamola asked.
"I called your teacher and she told me about it," Bimpe replied.
"Okay, Mum . But you never told me" Oyindamola said, and grinned.
Bimpe entered the room and sat on the bed. She started reminiscing about the picture she saw on the bed the last time. It's been long she saw the exact picture and she had disposed all of the pictures she had with her friends and every traces of their past life before she got married. She moved close to the table she kept the picture on, and picked it up. The area that was stained, hence blocking Sheila's face wasn't stained any longer. She took the picture and moved close to the bed and sat down. She gazed at the picture non stop and it looked like Sheila's image was moving out from the picture. She brushed the imaginary image off with her hand, and tried to wipe off her eyes with the other hand, as it was getting blurry
All episodes of this story can be found here >> https://www.ebonystory.com/story/the-dormitory-a-sequel
. The two doors of her wardrobe made a creaking noise, and immediately she turned back to look at it, it opened immediately and clasped close in a full force.
"Hey! Jesus!" She screeched and let go of the picture she had on her hand and it flew to the bed. Her husband, Oyindamola and Dolapo all ran to the room.
"Mum, what's the problem?" Oyindamola asked, moving close and holding Bimpe tightly.
"What's the problem, dear?" Chief Yinka asked..
"Nothing. I think I'm just hallucinating," Bimpe said.
"Old age is really catching up on you. When our daughter finally goes to the boarding school, how will you cope?" Chief Yinka asked.
"I will be fine. I have Dolapo who is always with me," she said. She looked at Dolapo, and Dolapo smiled.
"Dolapo, I need a cup of hot tea. Prepare it for me," she asked.
"Okay, Ma," she replied and scurried to the kitchen. Chief Yinka, moved close to the bed, and sat on it. He moved his hand on the bed and his hand held the picture, then she picked it up..
"Aww, see you in your prime. I thought you didn't have a picture of you while you were younger?" He asked. Bimpe looked at her husband holding her picture, and she was shocked.
"Why did you take the picture?!" She shouted.
"Mum, that's daddy you are shouting at," Oyindamola said with caution.
"I'm so sorry. I don't know what has gotten over me, I thought it was Dolapo," she said
"You are really hallucinating," Chief Yinka said. Dolapo arrived immediately with a tray that contained a mug filled with tea and by the side were slices of bread.
"Mum, that's Dolapo," Oyindamola said. Dolapo dropped the tray on the bed and waited if she was needed for something else before she was ushered out.
"You can go to the sitting room. I want to be with my wife," Chief Yinka said to Oyindamola.
"Okay, dad. Mum, take care of yourself," she said and waved at them. Immediately she left, Chief Yinka moved close to Bimpe and held her by the shoulder.
"You are my wife, talk to me. What's really the problem?" He asked and pecked her.
"Nothing. Just hallucinations," she said.
"What about you see a shrink?" Chief Yinka asked. "You are really acting strange."
"Err....

Read " Resuscitated Hope " by the same author ( Obinna Tony )

. Shrrrrr," Bimpe stuttered.
"Anyways, you and your friend are beautiful," Chief Yinka said.
"Me and my friend?" Bimpe asked grimly.
"Yes!" He replied.
"Or you mean my friends?" She asked.
"You and your friend," he said, pointing at Bimpe and Tola. Bimpe was shocked.
"He can't see Sheila?" she asked in her mind.
"Oh, I'm sorry. Yes, me and my friend," she said after she had figured what happened. She turned immediately to look away, whilst her heart was racing and she mistakenly poured the tea on the bed.
"What's really the problem?!" Chief Yinka shouted.
"Nothing," she replied amidst cries.
"Well, I'm off to a business proposal. You can take care of yourself," he said and left the bedroom. Bimpe followed by, and stopped at the sitting room.
"Dolapo!" She called.
"Ma!" Dolapo answered and ran out from her room to the sitting room.
"My bed is in a mess, help me to tidy it up," she said. Dolapo obeyed and left the sitting room. Bimpe sat on the sofa and joined her daughter in watching television.
"Mum, I can't wait for next week to come by, so I'd be in the dormitory," Oyindamola said.
"Why are you so excited about it of recent?" Bimpe asked.
"Yesterday, I told my friend Ngozi about going to the boarding school and she told me about the fun. She is also moving to All Girls' college. I didn't even see her during the entrance examination," Oyindamola said.
"Wow, that's nice. At least you won't be bored before you make other friends in school," Bimpe replied.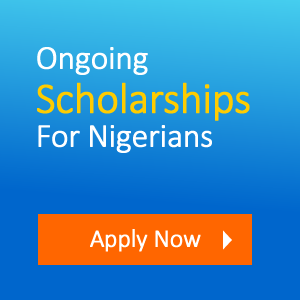 Ebonystory.com
Views (2510)
Likes (13)
Comments (14)
Rating (4.43)