Synder-Ella - Episode 12
See all episodes here »
DEDICATED TO MY CHILDHOOD FRIEND DAIRO AZEEZAT, ONE OF MY READERS FROM SECONDARY SCHOOL WHO USED TO READ THE STORIES I WROTE IN EXCERSISE BOOKS THEN LOL.
HAPPY BDAY OREMI ATATATA, I PRAY THAT THIS YEAR WILL BRING ALL YOUR HEART WISHES TO FULFILMENT.
OKAY WHERE WERE WE?
**
RECAP
On the other side of the road, there was a path that led straight down to a cabin. Henry sat at the window side, looking through his binoculars.
Three men were with him, waiting for his call.
"So, what do you say boss?" Asked the man.
"Wait." Henry said, "hold on, I see a car approaching . We just need to wait a little till it gets closer." He replied
**
OYA, LET'S START WITH THE POVS.
SYNDER
"Oh my God! Check yourself out baby girl!" Zichat screamed.
For a while I was too excited, I couldn't even check myself in the rear mirror.
"Comeon!" She shouted at me, pulling me closer to the mirror and that was when I saw my face.
"oh my God!" I said before I could stop myself, I have been transformed.
Zichat had always kept a makeup kit somewhere in her dad's car and this she had used to transform my face and now, I couldn't even recognize myself.
It's not like she hadn't made up my face for me before, but.

Read " Black Widow " by the same author ( Tobi Loba )

. In that white-flowing gown and in those glass shoes white shoes, I was not a princess, I looked like an Angel-
"I swear, I will break your head if you try crying." Zichat threatened while laughing, we were both looking at me and I had to look at those shoes on my feet, they clung delightfully to my skin as if they knew that they belonged to me-of course, who else?
"Now, you need to go to the back seat and raise your head up like Katrina would." Zichat said, opening the door for me so I could get to the back.
I climbed down, gathering the gown after me, and I opened the door and got into the back seat.
"Do you think we are good to go?" I asked as she was about to start the engine.
"Yep
All episodes of this story can be found here >> https://www.ebonystory.com/story/synder-ella
. All you need to do, is to act and talk like Katrina, my lady." She said and started the engine.
**
HENRY'S GANG
Henry put down the binoculars and faced the men.
"I need you to wait here while I go and distract the driver or whoever is coming down the road, once I see that there is a princess, I will give you a call, once I call once, just come forward, act as if you don't know me, as if you are kidnapping the both of us together, okay?"
"Okay boss." One of the men named Janto replied.
"Good, so you bring us to your van, you blindfold us and take us to the place that Peter and I have arranged."
"Okay boss. You should hurry." Janto said and Henry left the men.
**
SYNDER
The policemen by the side of the waved their hands, forcing Zichat to hit the brake.
One of them walked closer to us while the other looked out for any other incoming vehicle.
"Hey." He said and Zi lowered the windows. His face was cold and hard. He didn't look friendly at all, thought they used to say that polices are our friends.
"Where are your particulars?" He asked and I almost shut my nostrils, the stench coming from his mouth was abominable. His eyes were red and teeth were stained with coal.
"Hey, hello sir!" Zi said as excitedly as she could.
"Yea," he said, looking at me with interest.
"This is Lady Tatiana, and we are on our way to the palace as you know that...."
"Come down now!" The man shouted, pointing his gun at me while the other guy opened the driver's door. Zi raised up her hands and I did the same-so much for a princess.
"Come down I say!" He shouted again.
"Okay calm down. Pity the princess, please. " Zi said and I wished she would stop saying that as the two men were now smiling and one of them came around to meet me.
He held me by my shoulder...his hand was cold and hard.
"Hey! Don't you know the respect you are supposed to show a princess!" I managed to say but a resounding slap knocked the words out of my mouth.
Zichat screamed but she was forced to her knees by the other man.
"Hey, we are coming, we have the princess, over!" HE said into his walkie talkie.
"Okay, we are on our way." A voice said from the walkie-talkied.
"What are you doing?" Zichat asked, as they began to drag both of us towards the left side of the road.
"Hey officers! What is going on here?"
I sighed as I heard the voice and the men turned around, we saw a young looking lad in a shirt and trousers coming towards us.
"Why don't you let the princess go?" He said, bringing out his phone and began to dial a number. As he was doing this, a van came out of nowhere, knocked him out and then the van drove so fast, I felt myself bundled up and thrown into the back of the van, while another figure was thrown in with me. Oh my God! Zichat!"
Before I could rush to her, I felt something slam into me and I lost consciousness....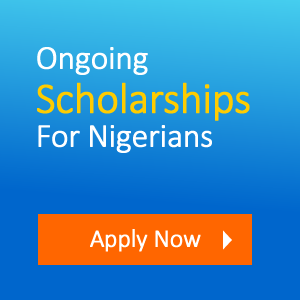 Ebonystory.com
Views (3554)
Likes (21)
Comments (6)
Rating (4.4)