Synder-Ella - Episode 13
See all episodes here »
AZEEZAT DEAR, HAPPY BIRTHDAY!
**
Zichat stood up from the floor and began to run after the van that had taken her friend. While she ran after it, she by-passed the SUV that drove past her.
A phone lay by the road side and a call had just gone through once. Then it locked itself.
The SUV by-passed this phone as well.
"Oh my God, I can't believe this has happened. I can't believe I will be going back home to fetch this stupid girl!" Katrina said as she started calling Synder's line but each time it went into voicemail.
"Damn!" She cursed and threw the phone at Frank, it caught him right at the back of his head and he cried out in pain, pulling the brake so fast.
"What was that for my lady?" He asked, turning around.
"I don't know but I am angry!" A princess can unleash her anger on her subject!" Katrina said and began to sob, then as Frank started the engine, she realized a familiar car with that horrible dent at the bonnet side.
"Stop." She said to Frank who stopped the car.
She frowned, she had seen this car before, in her house...all of a sudden, she caught sight of the brown bag, which contained her shoes.
"Oh my God! Oh my God!" She screamed and quickly got out of the car and ran towards the car parked in the middle of the road with the doors opened.
Her driver followed.
She got in and realized the engine was still running, she was confused . She found Synder's worn out Tshirt on the backseat.
"She was here." She said and grabbed the bag but to her dismay, found nothing inside.
"Oh my God! Where are my shoes?" She cried, running out of the car towards the boot.
"Where is Synder?" Frank asked."
"How could you ask of Synder at this moment, do you know how much those shoes worth! Oh my God! I have been robbed!" She screamed and sighted a van coming.
"Oh thank God! These men will help us!" She got out of the car and began to wave her hands towards the van incoming van.
"Maybe they can help us catch the thieves."
"My lady, I don't think that this is a good idea."
"Shut up! What do you know?"
**
IN THE VAN(HENRY'S GANG)
The men in the van looked around for any sign of Henry.
"I can't see him but I can see the princess." Janto said to his partner.
"Maybe he is hiding somewhere, we don't need to wait, let's get the princess."
Janto hit the brakes as they sighted the lady who came running towards them while the man stayed behind, smart man.
"Oh thank you gentlemen, I am afraid that some kidnappers have taken my maid and my shoes." Katrina shouted at them.
Janto rolled down the glasses.
"Yes, we are actually on our way to finding the men ourselves." He replied.
Katrina smiled, "oh thank God, do you mind if I tag along, see I am a princess-soon-to be and I will pay you as soon as we get my shoes back."
"And your maid?"
"She is not important." Katrina replied.
"What about that man?" Janto asked, pointing to Frank.
"Oh, he is not important too."
"Good." Janto said and he brought out a gun and shot Frank so suddenly, he slumped to the ground, before Katrina knew it, something was jerked into her arm and she lost consciousness.
"I guess you are the only important one
All episodes of this story can be found here >> https://www.ebonystory.com/story/synder-ella
. "Janto said before driving away.
**
Zichat came out of the woods much later after the van had gone. She was exhausted, she had tried to run but had lost the van, now she was going back to her car, determined to report to the policemen.
When she got to the road, she realised that another car had been parked close to hers and as she recognised the car, her heart began to beat.
Quickly, she ran towards it and screamed on finding a dead man by the side of the road.
"Oh my God! It's Katrina's driver and that is her car, so where is she?"
As she ran, she heard a phone ring by the roadside, she stopped and searched for it, then she found it, Quickly, she remembered the man that had tried to help them was holding it, he had been taken with Synder.
She took the phone and realised a call was coming in from Peter! Her hands shook as she picked it.
She was quiet as the guy spoke.
"Hello you motherf**er, are you not coming back to the palace, look, i am so tired of this where the hell are you?"
Her lips trembled, should she talk or not? If she talks, she might be arrested for murder and kidnap, if she doesn;t talk, she can help synder on her own but it will take time....she was confused.
**
IF YOU WERE ZICHAT, WHAT WOULD YOU DO?
. .
Read "
When A Woman Wants..
" by the same author (
Tobi Loba
)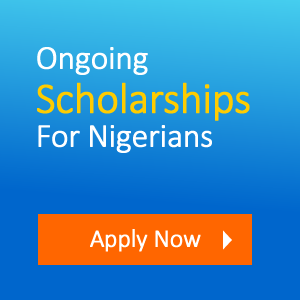 Ebonystory.com
Views (3931)
Likes (22)
Comments (30)
Rating (4.75)