Synder-Ella - Episode 14
See all episodes here »
TOSH! THIS IS FOR YOU! DO HAVE A WONDERFUL YEAR AND MAY ALL YOUR DREAMS COME TRUE.
@MANDY, UWEM, ALL THE AMANDAS, ALL THE ABIGAILS, CARMEN, ALL THE VIVIANS...WHERE ARE YOU?
By the time Synder came to, everywhere was pitch black. She could tell that they were still on the move.
She quickly gathered herself up and rushed to the suppose-zichat who was still unconscious and who was lying close to her. It was dark, so she couldn't see that the figure was wearing trousers and shirt.
Quickly she rushed to the figure and threw herself on it . "Zichat, open your eyes, are you okay? Please don't die on me, please." As she ran her hand all over, looking for her face, she realized her hand struck something which was quite unusual and...what was the thing above it? A belt? Zichat was wearing a gown, not trousers, unless she was bound. She started unbuckling the belt, hopefully she will be able to release her. Still, her hand brushed several time over this 'unusual stuff' below the waist.
She stopped and tried to peer into the darkness to see what her hand was holding, had the kidnappers kept a shortgun inside there or what... all of a sudden the figure pushed her away!
"What the hell lady! You trying to rape me lady?"
Synder was startled
All episodes of this story can be found here >> https://www.ebonystory.com/story/synder-ella
. Oh no! It was a man and that was.....oh goodness! She had been touching the man's baton all the while.
"I'm so sorry, I swear, I thought you were my friend. I didn't mean to...I swear I didn't mean to touch your Jackson."
Henry hissed and stood up, buckling his belt.
"Look, I am not your friend and please, don't touch me like that agai! Jesus Christ!"
Synder was quiet, she was in a bad situation and she still managed to be embarrassed.
"I'm sorry."
If this was not Zichat then who the hell was he?
All of a sudden the van stopped.
Henry sighed, the journey had taken longer than usual. He walked close to the entrance as the doors were opened and they could see two men who were no longer in a police uniform, instead, their faces were covered with masks.
"Good job man!" Henry said, about to shake hands with one of them but the guy frowned and instead, took his hand and dragged him out of the van.
Henry was surprised at this cruel attitude, have they forgotten that he had hired them.
"Hey gently man! What was that for?" He said, trying to stand up until the other man grabbed him by the arm and blindfolded him while the first man dragged Synder out.
"What are you doing? It's me man. Is this part of the plan?" Henry tried to whisper to the man pulling him but he got no reply so he thought maybe it was actually part of the plan.

Read " Finding Solace " by the same author ( Tobi Loba )

. Once it was time, he knew that they would let him go.
**
They were both pulled into different chairs while being blindfolded. Synder groaned as both arms were pulled back and something was tied around them to the chair, the same thing with her leg. After this, the blindfold was removed and she could see where they were.
It was like a large abandoned house. The room was large,dirty with cobwebs were everywhere.
One of the men was looking at her while puffing ridiculously at the cigar in between his lips, even though their faces were masked, their eyes and lips were left uncovered.
She looked at her side and was surprised to see the man that had wanted to help them earlier. He was the one that was kidnapped along with her...Oops! How sad."
The other man tied him to the chair and finally removed the blindfold.
Henry was confused, what was all this nonsense and where have they taken them to?
They were supposed to go to a good and well arrange house not this ugly looking house and why were they covering their faces in mask? This was not part of the plan.
He starred at the lady who was looking at him and who looked exhausted and helpless.
The two men were about to leave when he shouted at them.
"Where is Janto? Lemme speak to him." He ordered.
The two men stopped, exchanged glanced and then looked at him.
Then one of them came back to meet him.
"You say wetin?" He growled, close to Henry's nose. Henry thought the odour from his mouth would suffocate him to dirt so he held his breath.
"Do you mind stepping back a bit! Jesus! You smell!"
The next thing he felt was a resounding slap which made him spit blood.
"No be only Janto, na jackass you go see." The man hissed and left him.
Henry groaned in pain while Synder watched, a little confused.
"Are you okay?" She asked.
"Yes my lady!" He groaned, "I am so sorry everything. Things were not supposed..." He started and stopped as the two men came in with two more men, now they were four and one of them was in a police uniform.
"Please, this wasn't the plan and can you just stop all this nonsense?" Henry shouted. He was beginning to lose his patience.
The leader of the gang was the one in the uniform, he laughed and spoke to his men.
"What is wrong with him? Is he trying to act cocky or what?"
"I wonder." Said the other man.
"He has been acting as if na him send us job o." One of the men replied.
"I think we should remove the mask. Make he see say, this no be hide and see." The leader said and the men removed their masks.
When Henry realized that these were strange faces entirely, he swallowed.
The leader came closer to him, bent slowly and said in a harsh tone. "So I resemble Janto for your eye?"
"Oh crap!" Henry said under his breath, those were not the men he had hired. He knew he was screwed, totally!
TOSH..ONCE AGAIN DO HAVE A GREAT YEAR....MAKE A WISH! MAYBE A FAIRY GODMOTHER IS LISTENING, LOL.
SO, HENRY IYAFF ENTER TROUBLE O...WHO WILL SOLVE THIS PROBLEM NOW?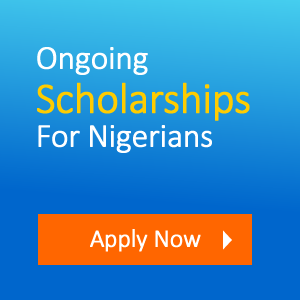 Ebonystory.com
Views (4111)
Likes (22)
Comments (28)
Rating (4.43)