Synder-Ella - Episode 10
See all episodes here »
Ella waved her hands as she sighted the SUV, the front of which was dented, she would always recognize that car anywhere-
The car slowed down and the window rolled down to reveal Zichat's face.
"Get in girl."
Quickly she ran towards the car and got into the front seat.

Read " The Curse Of Cain " by the same author ( Tobi Loba )

. Then she pulled her friend close and kissed her on the forehead.
"You are a life saver!" She said, "where is the cloth?"
Zichat hit the engine, "it's just at the back." She replied.
Synder reached for the cloth and realized it was in a polythene bag . She gasped. "Are you serious, you put the cloth in a polythene bag?"
Zichat looked at her as if she was crazy". "You would have preferred if I had put it inside a bowl or a basket?"
Synder shook her head, "this dress costs thousands, anyway, thank you." She said, removing the nylon and bringing out the cloth.
"It is so beautiful." She said.
"Yea it is."
"So, how do we get to the palace?"
"Don't worry, I goggled it up, I think it will be our little adventure." Zi said excitedly.
"Yes, but we really need to hurry up, can you step on it?"
"Look, it's my dad's car, I don't want to damage it for him."
Synder sighed, "okay."
"But seriously, how could she have done that and what is that bag you are holding?"
"It's her bag." Synder replied.
"So she threw you out with the bag?"
"Yea."
"I guess what is inside is not really important then but I thought she is nice. How would she do that?"
"She is just the nicest out of the three devils in the house so, trust me, she has the time when she brings out her devilish side."
"Like today no doubt."
"Yea."
"I think we are actually close to the place, you see, it's not far, except for this bloody policemen on the road."
Synder looked at where she pointed and realized that she was right, far ahead them were policemen.
"Tell me you have a driver's licence." Synder said and her friend stared at her.
"I have a drivers license."
Synder sighed, "thank God."
"Oh, no, I only said that cos you said I should say it, I don't have a bloody driver's license."
Synder gasped, "Oh my God
All episodes of this story can be found here >> https://www.ebonystory.com/story/synder-ella
. What are we going to do?"
Zichat slowed down the car and faced her, "what if you dress up like a princess?"
Synder frowned, "are you crazy?"
"Yes, maybe, but I think that is the only way we can go without being detained, you better start dressing up."
"No, no no! If Katrina finds out I wore her gown, she will murder me for real!"
"And if you don't show up with it, she will still murder you so think about it, if you wear it now, once we get close to our destination, you can remove it."
"No, no no.. I can't. I don't even look like a princess."
"You will! All you need is some dressing up. I can make up for you and ....check that bag, let's see what's inside."
Synder stared at her, this was a stupid idea. She removed the bag and checked inside, "oh my God!" She gasped.
"What?"
Synder brought out the pack of shoes and opened it. "Look, it's the glassy shoes."
Zichat smiled, "perfect! Now, we have a princess!"
"Oh no! Katrina will kill me for real!"
***
HEY BEAUTIES, SORRY ITS COMING SLOWLY, AS ALWAYS, ITS A WORK IN PROGRESS, AND ITS COMING TO THE END OF THE YEAR GRADUALLY, WORK IS MORE DEMANDING AND I ONLY HAVE TIME IN THE WEEKEND TO RELAX OR EVEN THINK OF WRITING, SO THANKS FOR ALWAYS UNDERSTANDING, YOU KNOW OUR LOVE IS JACKIE CHAN RIGHT? LOL
SO NOW, WE HAVE THE SHOES AND THE GOWN, LET'S SEE TO OUR PRINCESSNAPPERS, LOL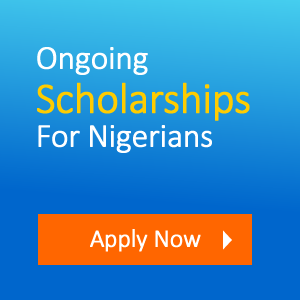 Ebonystory.com
Views (3531)
Likes (24)
Comments (15)
Rating (4.8)