Second Chance - Episode 32
This Is The End
See all episodes here »
"So you are still with him, how does it feel?"
I thought for a while before responding.
"It was like I was with Miguel, it was as if I was still in a dream. Lucy, I do not understand. How come his name is Michael….?"
Lucy smiled. Michael had taken me to an expensive restaurant and I had gone to one of their ladies' room to call Lucy. I just needed to be sure that this was real.
"Well, let's just say, you guys are destined to be together and just as you have gone back in time to be with him he is in another life to be with you."
"So, it's okay to be in a relationship with him?"
Lucy chuckled . "If you do not want him, I will have him." Then we both laughed.
This was something else entirely, I couldn't believe that all this was happening. There is nothing stopping me from saying 'yes' to this guy, actually, I was more than ready. I felt like I have been waiting for him all these while.
He had taken me to his home that day and shown me several pictures of myself. It was so ironical. All these years I was afraid of seeing my own reflection and now he was here to show me thousands of me portrayed in beautiful work of arts and I wasn't even afraid.
Some minutes later, I was taking another drink while Michael was looking at me, holding my hands in that manner I loved so much.
"So, I have a feeling you were talking about me to someone."
I laughed. "You have insecurity issues."
He smiled and sipped another drink
All episodes of this story can be found here >> https://www.ebonystory.com/story/second-chance
. "This may sound so strange still, but I swear to you, I have been loving you a long time ago. I don't want to scare you but, I just feel like I have known you for a long time and I want to tell you everything but I am so scared you may think I am crazy."
I chuckled.

Read " Bleeding Petals " by the same author ( Tobi Loba )

. It was as if time was repeating itself. I remembered the part where I was the one who had to tell Miguel about a crazy story but first, I needed to ask a very important question.
"Michael, do you have a brother?"
He stared at me, surprised.
"Why did you ask that?"
"Nothing. Just needed to know."
He shrugged. "No, I do not."
I heaved a sigh of relief and before I knew it, I pulled him closer and kissed him…..it was exactly the way I had imagined he would taste. The same way he had tasted …the same way I had felt….
"Wow! You are even faster than I thought. Is the kiss an assurance that no matter how crazy I sound next, you will not run away from me"
I smiled as I wiped the smudged lipstick off my lips. "Maybe."Then I leaned back, arms akimbo and starring deeply into his eyes, I whispered. "Now to your story. Who knows, I may have a story to tell too."
"Well…" He started. "Kathia, I have been having these dreams where we were married and I was a prince...
THE END
OKAY ! SO WE HAVE COME TO THE END OF THE STORY GUYS! THANK YOU SO MUCH FOR YOUR PATIENCE AND FOR READING! PLEASE DO NOT FORGET TO SHARE! I LOVE YOU MUCH. SO I'M JUST CURIOUS, AMONG THE THREE BOOKS OF MINE, WHICH HAS BEEN YOUR FAVORITE SO FAR?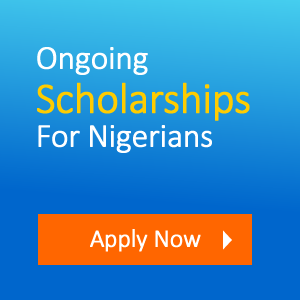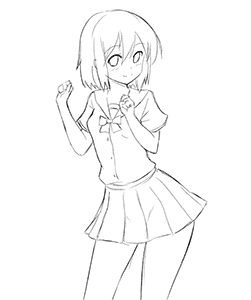 Thank you for reading this story to the end. Am sure you enjoyed it. Please support us by sharing this story to your friends. Someone had probably shared this story to you and that was why you had the opportunity to read it too. Lets continue the cycle. Just one share from you can make us grow bigger. Please don't go without sharing.
Other interesting stories by the same author (

Tobi Loba

) ↓
Ebonystory.com
Views (7875)
Likes (13)
Comments (113)
Rating (5)