Redemption - Episode 1
Dreams versus parents
See all episodes here »
Benedicta:
The sound of cheers coming from the congregation made adrenaline rush through my body. I feel high standing on this exalted altar ministering to them.
I raise the song to an impossibly high pitch without flopping and I hear people speaking in tongues. My dad is currently smiling at me with pride in his eyes.
I called to my fellow choir members and they took the song to a graceful end. Loud applause fill the large church as we walk back to our seats by the side of the pulpit . My dad take over the microphone and starts the sermon.
"That was another wonderful hit from my daughter. She composed that song herself. Glory to God" he praises on the altar and I blush as people look towards my direction.
"That song was awesome" my friend, Juliet who is sitting beside me whisper into my ears and I nod. The song was nice.
"We all sang the song together but he's just going on and on praising just you" adesuwa who is also my friend say quietly. I turn to her and she grin.
"You can't blame a girl for wanting some praises too" she jokes and I smile.
"We all did well so now shush. Listen to the sermon" Juliet reprimands us.
"We so did" Adesuwa giggles before turning back to my dad who was talking about the vices of the modern world
All episodes of this story can be found here >> https://www.ebonystory.com/story/redemption
. I listen to him castigate secular music and I sigh. It has always been my dream to become a singer. Too bad my dad sees that as demonic and worldly. He has forced the choice of studying business administration in the university and I just saw my name in the first badge of Uniben's admission list. This is good news for the normal teenager but this has never been what I dreamt of. I wanted to study music. That's my passion.
My mind goes to an impossible future of fame where I sing at my very own concert as people struggle to touch me.
"Quit the exessive sighing Bennie. Your father is saying the closing prayers" Juliet nudge me and I fly out of my seat and join the prayers. I can't believe I daydreamed through out the whole sermon. Lord, forgive me.
The prayers end in minutes and the grace is said.
"Halleluyah. Now I can go home and way" Adesuwa cheer as we walk out of the church.
"You are never serious" Juliet shakes her head at her but adesuwa just stick her tongue at both of us.
"What a child" Juliet sigh then turn to me.
"You have been very quiet Bennie. What's up with you?" I look up to both of them and see that even Adesuwa has a worried look on her face.
"What? Me? I am fine. Just hungry. I better go back inside. Dad wouldn't want me going home without the rest of the family" I turn to go back inside the church but Adesuwa grab my hand.
"Hey Bennie. You don't have to go in now. Your dad always takes a lot of time before he comes out of his office. I kind of need a favour" her pleading eyes make me sigh loud enough for her to hear. Adesuwa needing a favour is never good. She's the adventurous one of our triangle and she always manage to drag me along with her.
"What is it now Ade?"
"Well, there's this guy who likes me..." I don't let her finish before I cut in.
"I am not following to another guy's house Ade. The last time I did, my dad almost saw me there. Have Juliet follow you" I tell her emphatically. She pout and then rub both her hands together pleadingly.
"I can't. I have to go make my hair. My sister's introduction is tomorrow. I should even be on my way now." Juliet says before Ade can ask her. She throws my an apologetic look before skipping out of the church leaving me with the tenacious Ade. I rub my forehead and sigh again. You can never win against Ade.
"I can't go to a guy's house Ade. Tiu shouldn't too" I try to dissuade her.
"We won't go to his house. We just have to go the closed bar at the junction then we call him from there. And before you go into talking about not dating, I am eighteen. I should be looking for a husband now before in end up like those sisters at the front of the church who are older than my mother but still single" she says and laugh.
"Ade.._"
"Please Bennie. Pretty please?" She says and I reluctantly nod.
"Alright. But I wouldn't stay long so you better be quick" I tell her and she hugs me.
"You are my bestest friend" she tells me and I roll my eyes. What friends would make you do.
*****************
Lucas:
"You are always getting into trouble with that job of yours. I sent you to school to study engineering just like your brother and I but you came back with a degree in music. Not something else but music! You are a disgrace!" My father thunders at me. This drama has become a daily occurrence in this house. Every single thing I do isn't enough for my dad and he brings everything back to the fact that I chose to study my dream course and not his. Last night was so stressful for me as the artist my boss and I worked with was a pain in the neck. He didn't have the chance to record during the day so we booked his hours at seven o'clock in the evening. We would have been able to finish on time but the nigga kept stalling. It wasn't until few minutes past midnight before we concluded. I didn't want to sleep on the uncomfortable couch on the studio so I entered my car and drove home. Too bad the police were on the way to my dad's house and they arrested me for speed driving. If you ask me, I'll say they just wanted money and I didn't have to give them. My father had come storming into the station and his rant hasn't ended till now.
"Darling calm down. You know the doctor said you should take it easy" my mother who looks tiny and defenseless beside him tries to calm him down and I know what is coming next.
"Don't tell me to call down woman! You did this. You spoilt him! You keep pampering him and now he's a waste of space. At twenty one he has nothing to do with his life!" He fires at my poor mother who looks like she would burst into tears at any minute. I can take him shouting at me but not my innocent mother.
"Don't you scream at her like that" i fire at him.
"Lucas, don't speak to dad like that. He's still your father" My elder brother, Luis reprimands and I grind my teeth. I have to get out of here before I do something I would regret.

Read " To Hate Emmanuel Johnsons " by the same author ( Ameh juliet )

. I pull my jacket off the couch and storm out of the house. I can hear my dad yelling to my brother to teach me to be useful just like him and I clench my fist.
"Lucas! Wait up" Luis yell from behind me and I slow my pace till he's walking beside me.
"Listen, don't mind the old man. I know what would cheer you up" he squeeze my shoulders sympathetically and I nod. My dad may always be trying to get us to compete against each other but we have always been a team. He may be older than me by five years but we move in the same clique.
"Come on, i'll drive" I throw the keys to my beat up Ford mustang 1964. It might look old as life but it's a classic and I have always had fun fixing it. My boss handed it to me last year and it's my bread and butter. I hear my brother mutter something about my car needing a do over in everything and I flip him off.
Luis turn on the stereo to the loudest and press on the accelerator and we fly out of my father's large compound almost scratching dad's brand new Lexus 350.
"You almost scratched it!" I yell and Luis laughs mischievously.
"That man wouldn't even give me his old Camry. What a spoilsport." Luis laments and I chuckle. My father is a staunch believer of working to get things yourself. He won't ever hand you something as expensive as a car without you sweating for it.

So guys what do you think?
Do you think Benedicta should study what her dad wants for her?
And what do you think of the two brothers?
I need comments guys
This is going to be unlike what I usually write so your inputs and encouragements would be appreciated.
Don't forget to rate and like
Love you all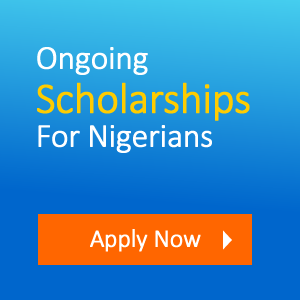 Ebonystory.com
Views (3366)
Likes (24)
Comments (22)
Rating (4.4)