Preordained - Episode 10
See all episodes here »
Vampires.
The word was just as scary as the description Noah had spent the past few minutes reeling off, and I could already feel the shivers rushing through my entire body.
"Vampires do not age, just like us, and they also have long canines too. However, they do not shift. Instead, their faces simply morph into a kind of feature, similar to that of a bat." The words echoed in my head like some sort of mantra . And it suddenly felt ironic to think that I'd lived a normal life for seventeen years, only to get caught up in a life of absolute mystery. Honestly, I was intrigued by everything, however, it was all clouded by the danger that inevitably lurked. This wasn't safe.
I wasn't safe..
"We're flesh-eating," Noah had then said further, and noticing my fright, he'd instantly added. "We are always tempted to eat human flesh, no doubt. But we sort of have this control over the intense urge, and so, we feed on animal flesh instead." He elaborated.
"But unlike us, the vampires are blood thirsty," said Milo.
"Fine," I said with a sigh. "But what does that have to do with us?" I inquired. The more they talked, the more complicated things got; the more confused I even became.
"It has a lot to do with us, because nothing entices the vampires more than the blood of a banshee," came Milo's response.
"What?"
"Relax, Lulu," Noah soothed
All episodes of this story can be found here >> https://www.ebonystory.com/story/preordained
. "We used to be five in the pack: there was your mother, and there was another shape-shifter, Thelma. As far as we knew, we were the last of our kind. Well, until they attacked us."
"We were totally unprepared, there was just five of them too. And we tried, we really did try to save your mother, but we failed. Thelma died in the process, but your mother was left injured, weak."
"And it was at that point that we also became aware of her pregnancy," Thato continued. "Up until now, we don't even know who your father is, she never said a thing about him.. We took care of her nonetheless, but as the time of your birth drew near, we panicked. She was in grave pain, and we didn't know how to help her.. That was why we dropped her off at the village. We hoped she would find help. And she obviously did."
I swallowed hard. "So what you are implying, is that I'm just going to suffer the same fate as my mother? I'm just going to get killed by the vampires too?" My voice was shaky, it was impossible to mask how frightened I really was.
"Lulu," Milo's voice was soft as my name escaped his lips, and his hands wouldn't slip off my nervous pair.
"The vampires were able to defeat us, because of two reasons: One, we were unprepared. And secondly, because your mother wasn't exactly in her normal state: she was pregnant. Trust me, as a banshee, you're the actual strength of the pack."
"That's my point." I argued. "I don't have any strength."
"That's what you think," He interjected.

Read " After Grad " by the same author ( Ishola Ubaydah )

. "The moment you laid eyes on us, you got scared. But we, on the other hand, were curious because of these jewelleries you had on. We tried to get close, but you panicked, then screamed. Lulu, what you don't know is that your scream was so loud, that it seriously scared us. You passed a message across, though you'd been oblivious to that fact, and we immediately knew you were the new banshee."
At this, I paused for a bit, backtracking my thought to the incident of the past few hours. Of course, the intensity of my voice had surprised even me, and I'd also noticed how scared they became, yet, I'd thought I was only imagining things. Apparently, I hadn't imagined any of it, they really did get sacred. "But why?" I thought out loud.
"That's the beauty of a banshee's power, your power.. It's absolutely instinctive."
--------------------
So guys, I have a good news, and a bad news..
The bad news is that this is the end of "Preordained", because I'm just so busy with my upcoming exams!
But then the good news is that, I'm going to be starting a sequel, titled "Instinct"! So seriously guys, watch out for the book.
However, before I go, I'll like to give a huge shout out to @Amy, @Amma, @the two Abigails, @Irene, @adenike @Olaleye,.. this is to show you guys that I did see your comments, and you guys can't even imagine how happy they made me.
And to the silent readers too, thank you so much. I love y'all
Checkout 100 Study Abroad Frequently Asked Questions
Wants to study abroad? Checkout this ongoing international scholarships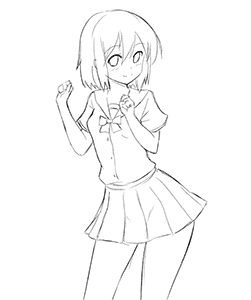 Thank you for reading this story to the end. Am sure you enjoyed it. Please support us by sharing this story to your friends. Someone had probably shared this story to you and that was why you had the opportunity to read it too. Lets continue the cycle. Just one share from you can make us grow bigger. Please don't go without sharing.
Other interesting stories by the same author (

Ishola Ubaydah

) ↓
Ebonystory.com
Views (2311)
Likes (2)
Comments (10)
Rating (3)