My only addiction - Episode 46
See all episodes here »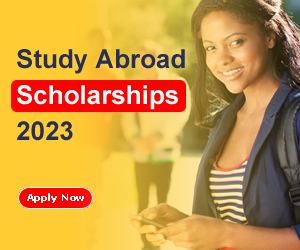 Ethan's POV
"Jack, what are you doing here????"
"Why are your phones off???? The world could be burning down whereas you two are here having the time of your life..." He breathed out..
I held him at shoulder length and shook him vigorously, "What has happened with this burning world of yours????"
"You are trending Ethan. You are all over the news . It's really bad.." He snapped.
"How bad??? What bad??? Which bad???"
"Melanie has uploaded a video on her IGTV claiming you took advantage of her. I thought you took care of that bro..."
When I thought I would finally be happy in my life, something explodes on my face. I am finally the king of bad luck. But why now??? I paid her a hugesome of money for her silence after I realised she was a minor.
To top it up, I didn't take advantage of her, we were both drunk and when she stripped Infront of me I thought she wanted to have se* as much as I did. I guess this skeleton has refused to stay in the closet.
"I thought so too.."
"Ethan, what is Jack talking about????" Arya stammered beside me..
I had even forgotten she was standing beside me .
"It's a reckless mistake from the past.." I pointed out dryly and walked past her to the bar compartment but she wasn't ready to let it slide," Did you r*pe her????"
Her question took me by surprised. No, it shocked me
All episodes of this story can be found here >> https://www.ebonystory.com/story/my-only-addiction
. I thought she knew me better..
"How could you ask that???" I snapped at her face.
"Because of the look on your face right now. Guilt and shame..."
"Arya she wanted to have s*x as much as I wanted to. And I paid her a huge sum of money when I realised she was a minor..."
"A minor????" She yelled more than she asked.
"She looked of age to me..."
"Wow!!! She looked of age to you..." She said, her tongue heavy with sarcasm.
"I think we should go back to Nairobi asap!!! A private jet is waiting for us in the Sakwa airport. You need to fix this mess as soon as possible bro..." Jack suggested.
"I will go pack our bags..." Arya said in a low voice.
"No, we are not going anywhere Arya..We are on our vacation and we are not moving a muscle until on Saturday.." I said each word with emphasis before downing a glass of whisky.
"Are you mad????" Both Jack and Arya said in unison.
Right now, I don't care about what's happening around the world. All I want is to spend time with my Arya, the Melanie issue can wait till next week. I am not going to halt my plans just because a seventeen year old has grown greedy over the months.
"I will deal with the Melanie's issues next week. Right now me and my baby need to have some rest..." I pulled Arya close to me and wrapped my arm tightly around her waist.
"Ethan what is happening to you??? Fame and football are always your priority. What has changed??? Your reputation is at stake. People are calling you a r*pist, a s*x pervert and there is also a hashtag on twitter; Justice for Melanie..." Jack scolded more Ethan he spoke.
"Arya is my priority Jack.. And I won't go back to Nairobi until our vacation is over.."
I didn't care how about my fans or the world anymore..For years I have been worried about what people think about me and I thought making them happy made me happy but in real sense I was fooling myself.
For the past two days, I realised that Arya was my happiness.
"Ethan, my love,"Arya cupped my face,"Your reputation is at stake. We can always come back to Sakwa after solving this issue..."
"Baby, we have a wedding to plan and brothers to please. My priority is to get married to you, the rest can follow. I don't care if everything goes down the drain as long as I have you. Those things don't make me happy, being the best footballer in the country doesn't entice me anymore. They can talk as much as they want but I just want you..." I pressed a kiss on her lips and held her so tight in my arms," You are all that matters..."
"Ethan...."
"Why don't you go and set the table for breakfast baby??? I bet Jack is hungry after the unnecessary trip..." I cut her off.
It was wise for her not to say anything else and go the kitchen..
"You have finally lost it. You are not only in love but stupid in love Ethan. What happend to you not falling in love???" Jack cussed out.
"I have never been so happy bro.. Where has she been all my life???" I spin around, my arms outstretched to the ceiling.
No matter the situation at hand, I couldn't stop smiling...
"Do you know what this can do to your career Ethan???" Jack tried to reason with me.
"Yeah but I don't care Jack. I am sick and tired of acting perfect, I just want to live life with the girl I love bro..."
"But there is a right channel bro????"
"Let's drink.." I poured some whisky in a glass and handed it to him.
"Who would have thought the Ethan Marcias would be stupid in love???"
I was well aware that the allegations were a threat to my career but I didn't know what to do apart from leave it in the hands of my lawyer and manager.
Even if things would turn for the worst, at least I had the light of my universe beside me. To hold my hand and support me through this worst trial of my life.
"Wait, did I hear you talking about a wedding????" It was like it hadn't registered in his mind yet.
"Yeah...."
"Why so soon????"
"It's my life Jack and I dont answer to you..."
"What happened to you here in Sakwa, I don't recognise you anymore..."
Before I could explain to him a million and one ways Arya has changed my life for the better, the subject of the matter appeared behind us.
"Breakfast is ready guys..." She stated in a bored tone and walked away to the kitchen.
"Arya doesn't seem happy about your plan either..." Jack rolled his eyes and followed her.
Jack and I seemed to be enjoying the the amazing pancakes before us unlike Arya who seemed million miles away.
"Baby, is anything wrong????"
"How can you ask that when some Melanie b*tch is trying to ruin you????"
"Baby, she is just whining seventeen year old. She is barking dog that can't bite..."
"Don't be so confident..After God fear women. Let's go back to Nairobi and solve this madness Ethan..." Few tears slipped over her lids making me run to her...I never want to see tears in her eyes again. She deserve only to smile and laugh like the world depends on it.
"No baby," I carried her in my arms and sat on her chair, with her on my lap.
"That girl will ruin you love. I am scared..." She said between choked sobs as she leaned against my shoulder.
"I don't deserve your tears. I know my manager and lawyer will figure something out baby.." I said silently..
Melanie better disappear from the face of earth because If I get my hands on her she will regret ever setting her eyes on me...
"You promise????"
"Yes I do baby...."
She threw her arms around my neck and I could feel her body relax into me.
"I love you Ethan.."
" I love you too baby..."
I wrapped my arms around her body and buried my face into her neck.
There is something about Arya which I don't have a f*cking clue that makes me want to fall on my knees and worship her. I have never understood the kind of effect she has on me.
We were so lost into each others embrace only to realise there was a third person in the room after he cleared his throat.
"I think I better go take a shower..." Arya pressed a soft kiss on my lips and climbed off my lap.
"What about breakfast baby????"
" I will have it later. You two can have a do some gossipping before I come back.."
"Guys don't gossip!!!" I denied defensively because we do. Especially about s*xy models.
"You can't fool me...Andrew and Nick do it all the time..."
Before I could defend myself, she had already disappeared from my sight..
"She loves you so much..." Jack commented dragging me from my usual thoughts about Arya.
"I know and I love her too..."
"So the ring photo on IG wasn't a publicity stunt??? You two are getting married..."
"Yes bro, In two weeks time she will be my wife..." I could feel my nerves glimmering with pride..
"I have never seen you so happy Ethan. There is this glow on your face that I have never seen before.. I always knew you would fall for her..."
"She is the best thing that has ever happened to me bro..I kept screwing up but she never gave up on me. She even understood when I told her we should lay low for a while... She is the perfect woman to settle down with..."
"Are you sure you love her????"
"Sure is an understatement. I am certain about my feelings for her. Ethan Marcias loves Arya Almasi..."
"Bro I think Ivy has something to do with this Melanie's saga. Melanie's silly story popped up few hours after you posted those photos on Instagram.."
"I don't think Ivy can scope that low. Maybe Melanie just got broke and the only way she thought she could get easy money was to stain my reputation. I regret flirting with her on that night. I wish I had just gone home and jerked it off.." I gritted my teeth and breathed in deep.
"What's your plan now????"
"I will talk to Erastus and see how he plans to handle the situation..." Erastus was my manager who made sure I didn't have to be involved in day to day bullsh*t.
"I just don't recognise you anymore. The Ethan I know would have freaked out and made sure the matter had been settled by tonight. Even if it meant turning the world upside down.."
"People change Jack..Love changes you.. I am just glad that the first time I got to fall in love, I fell in love with the right girl..."
"You are lucky bro. Some of us have to go through a Babylonian experience before finding the one..."
"When do you plan to go back to Nairobi after an unnecessary trip????" I chuckled.
"If I knew I would find another version of Ethan, I would have just stayed in bed all day making sure my hooker doesn't stand for the next one week...."
"We can enjoy some beer and barbeque before you go back..."
"That sounds like a plan...."
It had been a while since Arya came back downstairs, was she okay??? I hope she is not stressed about the Melanie's saga. It was sweet for her to care but I didn't like the thought of her worrying sick about it.
"I will go check on Arya, she has taken more than enough time up there...."
"You can't even let her be alone for a moment."
"Why would I??? Whereas she is mine..."
I threw the Xbox controller on the table and stood up from the sofa.
"You can be preparing the grill, I might take a while..."
"Take your time Marcias..." There was a naughty glint on Jack's eyes..
"You are crazy..." I shook my head and walked towards the stairs...
When I got to the bathroom, there she was quietly sleeping in the bathtub...She looked so innocent and beautiful.
I dipped my hand into the water and It was of perfect temperature...
I quickly stepped off my shorts and boxers ready to join her when she cracked her eyelid, raising her eyebrow at the same time.
"What's with the look???" I asked, peeling the t-shirt off my body.
"I thought you and Jack should be gossiping...."
"He can go to hell for all I care...All I want now is to be close to you.."
"Sorry to disappoint you Mr Marcias, I don't want you to join me in here..."
"Why baby???"
"I am so exhausted love.."
"I guess your little bath time it's over, baby..." I said in an authoritative voice and helped her out of the bathtub..
I wrapped her in a giant fluffy robe that swallowed her small frame and I carried her to bed.
"I Iove you baby...."
She just nodded silently and closed her eyes...She looked sleepy..
"Baby are you okay???"
"Mmmh!!!!"
"Are you sure????"
"Mmmmmh!!!!"
"Sleep well my baby..." I took her into my arms and savoured her into the sheets..She looked so tired and weak.
I lied by her side for some minutess just caressing her cheek thanking the heavens for this amazing gift that even money can't buy.
"I love you Arya..." I pressed a kiss on her forehead before rushing to the bathroom for a quick shower..
"You look refreshed..." Jack teased, the moment I walked into the summer kitchen.
"I am not having this conversation with you Jack..."
"I already started working on the barbeque...Where is Arya???"
"Sleeping..."
"I see you did her hard..."
"I am not having this conversation with you..."
"You really took your time Marcias... Anyway I don't think I will be here when she wakes up.

Read " Innocent Obsession " by the same author ( Fideh Mwangi )

. After having some barbeque, I am going back to Nairobi. My dad has to use the jet later and I don't wanna fail him..."
"It's okay bro...." I grabbed a beer from the small fridge and slumped at the sofa beside Jack.
"I am glad you came bro, it shows you care..." I added.
"We are bros dude. I would do anything for you.."
"I appreciate it..."
****
After having some barbeque with Jack, I dropped him at the airport and on my way back bought Arya some chocolates, a bonquet of red roses and some chicken wings incase she didn't want to have some barbeque.
And as a romantic fiance I left the bonquet of roses and chocolates on the night stand so that they would be the first thing she notices when she wakes up.
"Love???" I dropped the Xbox controller on the table and turned to look at my beloved,"Yes baby???"
"Thanks for the roses..." She walked to me and sat on my lap.
"Anytime baby..."
"Where is Jack????" She looked around for any sign of him.
"I already dropped him off at the airport..There are some chicken wings in the fridge, I will warm them up for you if you want..."
"I will eat later love," She dropped the roses on the table and wrapped her arms around her neck," But now I want us to talk..."
"What about baby???"
"First promise me, you will listen to me with an open mind..."
"I hope it's not about this Melanie's bullshit. I thought I told you it's under control.."
"Love, calm down..." She kissed me to ease my nerves and weirdly it worked...
"So what about it???"
"Today and tomorrow morning we will have as much fun as we can and then in the afternoon we will fly to Nairobi and sort this thing out..."
"Is there a way I can talk you out of this????"
"No love, I am worried about you and I won't be at peace until it's solved. After it's solved,we can get married as soon as possible and I will let you chose the date. I won't care if it's a simple or glamorous wedding, it will be upto you.."
I must admit she has amazing negotiation skills. The deal was too good to say no..
"Okay..Tomorrow at three o'clock in the afternoon we will fly back to Nairobi..."
"Thanks love," She plastered kisses all over my face and throat,"You are the best."
"I want to spend the afternoon with you in bed, just wrapped in my arms and then later we can go and eat out...Is that okay with you????"
"Yes but before that I want you to get on the phone with your manager and find out what he is doing about that slut..."
"Sl*t????" I confirmed, not sure I heard her right.
"She is a cheap sl*t trying to ruin my Ethan's life and if I ever see her I won't spare her..." She said between closed teeth.. I don't think someone has ever cared for me this much apart from my mom. She doesn't have to but she can't stop caring about me. I am glad I confessed how much I loved you before it's too late..
"And if you don't eat something right now, I won't spare you also..."
I carried her bridal style to the kitchen and sat her on the counter..
"The afternoon that I have planned in my mind, needs you full of strength and full..."
"I already love the thought of that..."
A/N Hey smile squad....Do you think Ivy has anything to do with the Melanie's saga???? My loves I am so sorry for the delay. Before I post here I have to re-edit and it's tough work.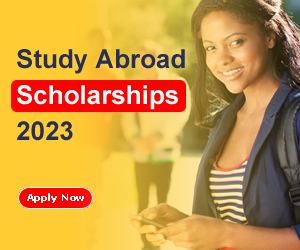 Wants to study in Canada? Checkout this ongoing scholarships in Canada
Ebonystory.com
Views (14808)
Likes (11)
Comments (9)
Rating (4.57)