My only addiction - Episode 41
See all episodes here »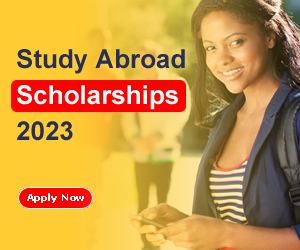 Arya's POV
We sat cosy on the sofa by the flames, our features illuminated by the flickering light, the only one in the room.
His arm resting behind my head, my half on his lap..We sipped our wine silently as Ethan was still mad at me after Ian called.
"The pasta and meatballs were delicious..." I tried to converse but he just remained silent.
"Are you still mad about Ian calling me??? Ethan, I didn't go with him to Bahamas. I am here with you..."
"I am just jealous..." He whispered, leaning his head on mine.
"Why??? It's you I love and he is just my friend," I intertwined our fingers,"I would never leave you. You mean the world to me.."
"Malcolm likes you alot. Then there is Ian and Troy always acting like the perfect bestfriends..What if you fall for one of them??? They treat you right unlike me..."
He inhaled deeply and sighed.
"Don't think about that..." I brought our joint hands to my lips and kissed it.
"I am scared," He yelled that I flinched and drew his hand back.
"I feel like I am losing you..." He said in a choked sob and stood up from the sofa...
"You ain't losing me...I am not going anywhere..."
"Easy to say. I keep fucking up whereas all of them are so perfect..." He raked his fingers making his hair more s*xily messy..
"Ethan???" I stood from the sofa and walked so close to him," It's you I love..."
I took the glass of wine from his hand and placed both of the glasses on the table.
"I am not going anywhere..." I grabbed his face with both hands and forced him closer, putting us inches apart...
"You promise????" He asked with tender eyes..
"I promise..Where will I go whereas I am home..." I press a soft kiss on his lips and pulled back...
But I guess he still wasn't ready to be even an inch apart from me..
He grabbed my waist with both hands, pulling me against his chest.
"You have promised...."
"You are looking so s*xy, there is a million things I would do to you. Right here and now..." He whispered into my ear, biting my earlobe..
I was feeling so weak in the point near brain death.
"I have another idea for tonight...Surprise I have been planning for you..."
I pulled back and walked him to the sofa...
"We gonna play a game...." I pushed me to the sofa and he slumped on it curiously.
"I love games, if they involve you..."
"But there are rules..Rule number one, your hands will be tied. Rule number let's get back to rule number one..."
"It's seems dangerous...I love dangerous..." He bit his lower lip..
"Just shut up...." I took the tie from the bathrobe pocket and tied his hands.
"Wow, black tie. I am already turned on.." He tried to reach for my lips but I pulled back.
"Acting hard to get, I see..."
I took the black tie from his closet with zero clue on what to do with it. But after the silly romantic stunt he pulled out in the eatery, something naughty crossed my mind...
Thanks heavens, he was only in his boxers and a bathrobe..
"Get ready...." I whisper into his ear, undoing his bathrobe...
"Perfect...." I smiled admiring his abs....
I took a few steps back from the sofa and peeled the bathrobe from my body..I was wearing matching red lacy bra and panties and they were insanely-see through.
This is the most craziest thing I would ever do and I love it. The look in his eyes made this totally worth it.
His eyes dropped to my chest,"Do I have to be tied???"
"Shut up and watch..." I said playfully as he licked the slit that runs down to his bottom lip.
I took my phone from the other pocket of the bathrobe and clicked on the song that was patiently waiting to serve its purpose.
Dance for you by Beyonce....I swayed Infront of him intimately as the song began playing, running my hands up and down my body. I approached him, licking my lips. Like a snake I wriggled against him, swaying my hips left and right..
I grabbed his knees and thrusted his legs apart..
"F*ck, Arya..." I never heard him say my name so delicately. Helpless even, I was making him weak.
I could feel the heat of his body as I sat on him, my legs on either side of him.
I looked at him lustfully while caressing his neck and shoulder....
"Do you love it???" I asked thrusting my hips forth and back..
He just nodded, his Adam apple rolling down his throat.
I gave him an awesome lap dance which was followed with a moment of esctasy and passion.
"That was amazing," He leaned forward kissing slowly and passionately before pulling away.
"That was the best surprise ever..."
"F*ck!!!!I am so drained..." He stated lying naked with his back on the carpet.
"I am glad I drained all your strength..." I teased and lied beside him.
"Thank you..." His arm lashed around me, pulling me closer.
"I love you Ethan..."
"I know Arya..."
"So is Ivy okay with your break up??? How is she holding up???"
"Weirdly she seemed okay..Can we not talk about her??? This vacation is just about us too...We are either talking about us or making each other so weak and drained..."
Our lips parted and our tongues met. I still wanted more and more. He was all I could ever taste, my heart belonged to him...
*****
When I woke up, I was alone in bed..I sat upright, pulling my legs to my chest..
There was no other name to describe what I felt apart from happy...After he made sure of multiple or*asms, I am surprised he is awake..
Just thinking of him, my body trembles..
I stood from the bed and slid the glass window to the bathroom excited to join him but he wasn't there..
Disappointed, I wore the bathrobe that was lazily lying on the bed and headed downstairs..There he was only in a boxer and an apron making me to so desperately want him. He was doing a weird dance around the kitchen looking like an incompetent freak...Trying to shake his hips and whine his waist as Dance for you by Beyonce played in the background.
I tiptoed to where he was and slipped my hands inside the apron. I began roaming my hands all over his chest and loved how his skin burned under my fingertips.
"Damn Arya!!!" He moaned..
"Do you like it???" I began trailing kisses on his back that he shivered.
"Don't you think it's so early to bring me on my knees???"
"With you, I can't help me..."
He turned around to face me, his hands on my hips.
"What do you do to me Arya???" He lifted me up to the counter and gripped my wrists locking them behind me, making me arch my back.
"Do you want me????"
How would he ask me that??? My skin was trembling under his touch.
I wrapped my legs around his hips, pulling him closer.
"Let me guess, you have nothing under that bathrobe..."
I nodded, smiling mischievously...
He took my mouth by force and I felt light-headed. Our Kisses were the deep kind of kisses that leave little room for thought..
I wanted him to kiss me so rough that my lips would swell..
"For teasing me yesterday, I am gonna leave you wanting me..." He broke the kiss and pulled back leaving me only feeling and wanting.
"I want you Ethan..."
"Breakfast is ready..Mercy is taking the whole of this week off. I will go and take a shower..."
"Ethan???"
"Have your breakfast Arya..."
How could he do this to me??? I wanted more, I needed more..I couldn't get enough of him.
"Ethan, I need you..."
He stuck his tongue out and jogged upstairs..
I had my breakfast: Coffee, two sausages and a toast so angry and disappointed. I felt deprived of something important..
"I need a swim..." I said to myself and walked to the glass picture window in the living room that led to the other side of the villa where there was a pool and a summer kitchen with entailed a small fridge, a sink, barbeque and garden furniture.
After swimming for what seemed like forever, I headed to our room to freshen up. Ethan was busy talking with someone on his phone in the balcony that he didn't even notice me walk in.
I chose to let him be and took a shower.. I got out of the bathroom, wore my white sundress with a pair of sandals , decided to settle for a natural make up look and sat on the edge of the bed waiting for him to wrap up the conversation .
I was getting restless and impatient. The conversation seemed to get funnier as he laughed after every five seconds. That's it, I am taking that phone from him.
I walked to the balcony and what happened next made me regret why I didn't go downstairs instead.
"Ivy you got this...You are a runway model, you won't fuck up. If my mom wants you to be her model during next month's fashion week then she knows you are the best.. Don't freak out, you got this. You are a perfectionist.. "
He said he wouldn't pick up her calls or text her and here he is laughing like his life depends on it. I am sure one of his ribs is broken because of too much laughing.
I cleared my throat behind him and the look of his face when he turned around to face me was priceless...It was between shocked and scared.
"It's not what you think..." He stammered the moment he disconnected the call.
"I will have a walk, don't wait up for me. I don't know when I will be back..."
I swallowed down hard the now developed lump of tears in my throat. He keeps lying to me and I keep giving him a million chances.
"But you don't know this place..." The more he walked close to me, the more I stepped back.
"I can always ask, I just need time to think. We both need time apart. I am sorry I interrupted your conversation with your beloved.."
"It's not what you think..." He tried to explain but I couldn't hear it.
I walked to the closet grabbed my black leather jacket, changed into a pair of shorts that reached just slightly above my knees and a plain white t-shirt.
"You know I won't allow you to go out dressed like that..." There was a ton of warning in the edge of his voice.
"I don't give a fuck..Go back to talking to your bitch and I will make my visit here useful. We don't want me feeling like a third wheel, do we???"
I slammed the door and ran downstairs.
"Arya, wait????" I could hear him plead behind me.
I picked my phone that was lazily lying on the table and ran out of the house.
Finally he caught up with me and grabbed my arm,"It's not what you think. You don't even know this place.."
I need time to think," I said in a choked sob,"Choose to either give me time to think or leave you..."
He looked at me wanting to say something but instead chose to remain silent.
"Be careful..." He dropped my hand and walked me out of the automatic wide gate..
"I will be calling you after every ten minutes..." He stated and I nodded wordlessly...
My eyes couldn't stop surrendering into pain as I walked down the streets of Sakwa town. I know I looked an emotional wreck but I didn't care.. Ethan kept calling after every ten minutes but I didn't pick up. He was the last person I wanted to talk to.
"He isn't worth it...." I said to myself as I swiped my fingers under my eyes only to bump into something hard that I almost fell on my ass..
"Arya????" I felt familiar hands on my arms..
"Malcolm...."
A/N What do you think will happen now that Malcolm is also in Sakwa???Drama is about to unraffle, stay tuned.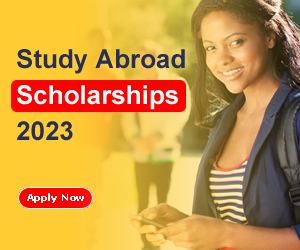 Wants to study in Canada? Checkout this ongoing scholarships in Canada
Ebonystory.com
Views (14898)
Likes (11)
Comments (12)
Rating (4.43)