My only addiction - Episode 38
See all episodes here »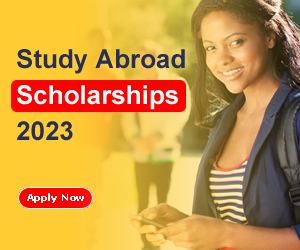 Arya's POV
As the sun fell from the curtains onto my face, I slowly opened my eyes and looked at my side. There he was, the centre of my universe sleeping peacefully.
I slowly dropped his arm from my waist and stood from the bed when he pulled me right back in.
He trapped me in his arms that I couldn't move. He bit my earlobe, his hand caressing my inner thighs sending wild tremors all over my body.
"Where do you think you are going????"
"I..h..a..v..e..a.m..e..e.t.i.n.g.."
"But I want you..."
"Ethan I will get late and my boss will kill me..."
He flipped me over in a millisecond and pulled his boxers to his knees.
"I am sorry about Ivy and about everything I have put you through.." His eyes burnt into mine with such raw emotions that it ripped through me.
"It's okay..."
He rewarded me with his mouth, consuming me like fire..
His lips were so gentle and warm on mine . The kiss went on, our lips moving in perfect sync and the kiss became more passionate by the second.
His kiss grew greedy as he slid his hand under the t-shirt I was wearing.
Damn!!!!I was not wearing any panties.
"This will be fast, trust me..." He assured and I nodded. Just looking at his handsome face made me wet.
His body pressed down on me, his elbows and his hands on either side of my face.
.
"This will end soon
All episodes of this story can be found here >> https://www.ebonystory.com/story/my-only-addiction
. Very soon I will make things right.."
"Okay.." I m*aned.
Then what I had been eagerly waiting for happened, we had a quick s*x.
"That was quick and awesome..." He buried his face on my neck as we panted together waiting for our breaths to even.
My heart was beating so loud that I was afraid it was going to explode. Just having him there on top me made me think twice about going to the office. Who cares about work when you have such a handsome god beside you???
We can make org*sms all day and stay hungry for all I care. I just want him, my heart only beats for him, my arms only yearn for him.
My Ethan, my universe.
"I think we better get ready or else we might be tempted to stay in bed all day..." He chuckled and slid off me.
He pulled his boxers up his waist and turned to look at me.
"I wish we always be this happy Arya. No Ivy, no arguments because you make me happy.."
"Come," He took my hand, "Let's shower..." He led me out of bed and into the bathroom.
My heart was singing with pure joy since I left his apartment. No one or anything was gonna ruin my mood. Neither the sky above or the waters below.
Luckily the presentation went on well and for once since I started working here my boss smiled at me.
I was busy arranging the files as the board of directors were leaving when I noticed Malcolm was walking towards me.
"Where is the party???" He asked, standing beside me.
"What???" I jumped, surprised.
"Your dress code.."
"It Friday, so it's weekend.."
"You look so beautiful Arya..." He whispered into my ear and I almost flinched.
"Thanks..."
Ethan had suggested I wear a black strapless jumpsuit with an oversight that he bought for me yesterday...
I picked up the files ready to leave when he grabbed my arm.
"I don't bite, why do you look like you want to run???"
I took a deep breath and turned to look at him, "I am not running. I just have a lot of paperwork to finish..."
"I hope John isn't overworking you or he will get it from me.."
There was this deep emotion in his liquid brown eyes that I couldn't quite fathom.
"Sir John is good..."
"So when can we have coffee???"
"Maybe on Monday..." I stammered.
"I will be waiting...." He came so close to me that I could feel his minty breath on my cheeks. I wanted to pull back but I couldn't move.
"Have a lovely day..." He kissed me on the cheek and left the conference room. I didn't know what to feel or how to react. I was dumbstruck...
I placed my hand on my cheek still unable to process what had just happened.
*****
Ethan's POV
It was the third call I had missed from Ivy today. I know I should be happy that Arya and I can be finally together but my heart was not at ease.
Ivy didn't seem hurt with the fact that I broke up with her which is unlike her and that's what worrying me. What if she attacks Arya like a vicious wild cat and gets back at her???
Yesterday she couldn't stop praising her on how brave she is if only she knew she was the reason I couldn't stand her anymore.
The previous day
Everytime I picked Ivy from the airport, I always took with me a bonquet of flowers and sometimes I could even serenade her.
We would then go to Plamers, our favourite restraurant have lunch and then we would go to my apartment and make love as if it was the end of the world. I wouldn't say I loved her but she made me happy and her absence was always felt.
But off late she is more of a liability.
Weirdly after seeing her walking towards me, I was neither pleased nor sad. The feelings were neutral.
Unlike the days I would run to her and sweep her off her feet whispering sweet nothing into her ear.
"Hey???" I said dryly, hugging her.
Something inside me had changed. I no longer viewed her as my perfect woman, it was quite the opposite.
"That was odd, you are always excited to see me. Today you seem bored to see me.."
"I am just exhausted. Shall we go???" I took the suitcase from her and began walking towards the parking lot.
There was comfortable silence between us in the car as I drove towards her apartment.
She placed her hand on the radio ready to turn it on when I squeezed her hand,"Don't!!!"
I needed a calm silent environment to think of ways to break up with her without hurting her feelings...
"What's wrong???? Are you still mad???" She asked in choking sobs.
"No, what you do with your ex is your business..."
"You are oddly off today...Everytime you pick me at the airport you always come with a bonquet of roses and sometimes you even serenade me. If I offended you then I am sorry.."
"Ivy I don't know how to put it or how to say it..Off late things haven't been okay between us and I want us to take a break. This relationship is suffocating me..."
"Who is she???" Tears were now flowing down her cheeks and she didn't bother to wipe them away.
"There is no one, I just want time out from all this. If you want, we can keep it off social media to avoid drama and we can still be going to functions and interviews together..."
"It's okay, if it's a break you need then I understand..."
"What???" I couldn't believe what she just said. I expected her to pounce on me.
"I knew after what happened between me and Mark that it would be hard to go back how things were. When you came to LA you were so distant and angry, you weren't the Ethan I know. So I guess it's fair to have a break.."
Not what I expected but okay..
"Thanks for understanding..."
"Who is this Arya Almasi girl???"
I instantly slammed the brakes and Ivy almost flew out of the car since she hadn't buckled her seatbelt. My heart threatening to to burst out. How did she know about us???
"What the f*ck is wrong with you Ethan???"
"Sorry, I am having a rough morning and I didn't get enough rest..." I stammered trying to flash an innocent smile.
"Please don't kill us...Jerez!!!!!" She rolled her eyes and buckled her seatbelt.
"She is so brave, like which girl in their right mind would start a riot, get shot and give out her opinions courageous on live TV...." There was so much admiration in her voice.
"I haven't heard of her...." I faked a serious face but deep down I was proud. That's my Arya woman...
"She is so amazing. I don't think I can even think of leading a riot or even let a bullet touch my skin. I should meet her..."
"Okay...." I said in a bored tone so as she would change the topic.
"So next week it's your off week, we usually go for vacation and since we are taking a break,what are your plans???"
"I will just go to Italy to see Auntie Britney and Pashmina. I have missed them..."
" I have always had a feeling that they don't like me..."
"You almost killed all her gold fish when you gave them bread and so she is still kinda mad but she will come around."
"Yeah, after we get back together I will try patching up things..."
I nodded wordlessly as I drove into the parking lot.
"So will you come in???" She asked in a pleading tone and I shook my head in disapproval as I reached for my phone in my pocket.
"See you around..." She tried to kiss me on the lips but I pulled back.
"Okay..."
****
All in all I will miss her taunting and endless complains. Even thou she isn't my perfect woman anymore, she had a part in making me what I have become.
I will always adore and respect her.
Arya's POV
It was weird that Ethan had booked me an appointment with one of the best make up artists in the country. Phoina Collection.
I was busy getting ready in the guest room and him in his room. I couldn't wait to see him.
After Phoina was done doing her magic on me, I looked so sophisticated that I couldn't recognise myself.
"Girl, Ethan will have a hard time putting his hands off you..." She complimented.
"All thanks to you..."
"So are you two dating???"
"No, we are just friends...." I said sadly. It wasn't in my place to say anything. I wasn't sure if we were dating.
"Too bad, I prefer you than that grumpy Ivy. She ever slapped me before a runway just because she preferred red lipstick over pink. Since then I have a grudge..."
"I am sorry but I have to go or else we will get ready..." I grabbed my black purse from the bed and we both walked out of the room.
I was busy checking if the dress hugged my body perfectly when my head jerked up at the mention of his name and I caught him staring.
There was this admiration in his eyes like he was looking at a trophy or something precious.
I was blinded with his appearance, saying he looked handsome in that black three piece suit was an understatement. His hair was nearly combed giving his this nerd bad boy look.
Dear Heavens just take me before I fall at his feet and kiss his feet. How can someone be this handsome???
I tried to walk towards him but my legs were like cooked noodles.
"Arya, are you okay???"
I tried talking but couldn't even move my lips. I was startstruck by him. You had won Ethan, the little bit I had left for myself I also give it to you. Everything I have belongs to you.
Name it, do you want my heart??? Rip my chest open and take it..
"I know how to bring her senses back..." I was aware of him getting close to me and I felt a surging tide of warmth leaving my body.
His lips were suddenly on mine but he didn't kiss me. He just sucked my bottom lip and I don't know how but my black purse was on the floor.
"I love you..." I cried and hugged him so tight..I couldn't stop crying...
"It's okay..." He rubbed my back soothingly.
"Don't ever leave me..."
"Hey???" He pulled me back, "I don't want you ruining your makeup. I am going nowhere. Phoina will do a retouch and I will be here waiting.."
I nodded smiling.
"Girl, yours is a rare case of love..." Phoina commented.
"I know, if only he felt the same..."
"Excuse me, I could see how he looks at you trust me he does. He just hasn't realised it yet..."
*****
As we drove into the Marcias Mansion, I couldn't help but admire. It was like heaven on earth.
"Damn Ethan, this place is beautiful."
"Yeah..." He shrugged.
The parking lot was like a showroom of expensive cars mostly Bugatti, Ferrari, Range rovers and many more.
"Arya, I am sorry but we will have to act like friends tonight until I officially Introduce you as my girlfriend.."
I nodded as the pieces of my shattered heart fell in the pits of my stomach.
" You look so beautiful tonight..." He brought my hand to his lips and kissed it. If he thought that would ease the pain, he was wrong.
"Okay!!!" I drew my hand back and wiped the tears that had managed to drip from my eyes.
"Arya???" Before he could say anything, I was out of the car..
"Don't cry..." I pinched myself hard.
"Arya???" He jogged to my side and took my hands in his, "Don't do this. Not tonight..."
"Let's go...." I faked a smile.
As we walked in the hall was filled with sophisticated personalities wondering around and that when it hit me it will always be his reputation and fame before anything.
He didn't want to be seen with me in public.
I noticed some girls casting envious looks in my direction but I didn't care. My night was already ruined.
"Arya???" Troy walked towards us smiling and hugged me, "You look stunning.."
"Come, I will introduce you to my aunt Ciara and my sisters..." Before I could say anything he was already pulling me along...
"Hey ladies," He distracted them from the conversation they were having, "meet Arya Almasi my bestfriend..."
"Hey Arya, have we met???" Ciara Marcias asked. She looked more beautiful in person than in magazines.
"I don't think so..."
"She is the girl who you have been talking about since that interview on Wednesday in that Hotseat show..." Troy explained.
"You are so daring my girl," She pulled me in for a hug, "I heard you were shot, I hope you are okay."
"Yes Ma'am..." Did Ciara Marcias just hug me??? I think I am gonna collapse. Someone get me some water.
"Arya who is your trainer, your body is goals???" One of the pretty ladies beamed.
Damn!!!! This family was full of pretty women.
"Have you seen how her face is glowing????" The other one added.
"Don't mind them, this is Hope my daughter and the other one is my niece Mia.. And I am Ciara Kimani, wife to Jordan Marcias.." She stated.
"I know you Ma'am. Who wouldn't know the best celebrity fashion designer in the country???"
"Awwwwh!!!!Am humbled..."
"How rude of you Troy to take my date away and bring her here to gossip with the women of the house???" Ethan complained, standing beside me.
"Ethan???" Hope rolled her eyes.
"Hope???" He rolled her eyes back.
For a moment , I thought they didn't get along until Hope hugged him like his life depended on it.
"I missed you captain..."
"I missed you too vlogger. Damn you have added weight.." Ethan retorted but I knew he was joking since she looked more than perfect to me.
"What???" She pulled back wearing a shocked face, "Mum, Mia, Troy, Arya is it true???" She seemed like she would have a heart attack.
"I can't gain weight, Arya you better hook me up with your trainer..." She shook me vigorously..
"You look perfect Hope, don't mind your brother. She is just pulling your leg.." I assured her.
"You are the best," She kissed me on the cheek, "we should work out together sometime.."
Ethan hugged Mia then his mother who didn't seem willing to let go.
"Son, I have missed you so much. Are you okay??? Are you eating right??? Is the coach hard on you???"
Just seeing her so loving made me miss my mother so much..
"Mum, I am okay..." Ethan pulled back awkwardly...
This family seemed happy and perfect. Why does everything involving Ethan so perfect??
"Has my family decided to have private fun without me???"
How can't I recognise Jordan Marcias??? The most handsome over 40 CEOS in Kenya right now.
He wrapped his arm around his wife's shoulder and placed a light kiss on her forehead, "I can't stop saying you look stunning tonight. Come, I need to show you off.."
I wish Ethan would take some lessons from his dad..He is just a f*cked up mess.
"Oooh!!! Ethan I didn't see you there. Hope you good..." There seemed to be cold air between those two.
"Yap Jordan, hope you too..."
Jordan??? He calls his dad with his first name. It's not a perfect family after all.
"Troy, is this your girlfriend???" Jordan asked analyzing me diligently," She is so beautiful. Have we ever met???? Has Troy ever brought you here???"
"No uncle she is my bestfriend."
"You should consider dating her, she looks like the Marcias material..." He added and I could see Ethan glaring at him with contempt.
"Honey, she is the girl from the interview on Wednesday. The one you said was fierce and her brother reminded you of you when you were his age..." Ciara stated. What's up with everyone with that interview???
"I need to meet your brother. He is amazing. You should consider dating this guy and maybe he will get over that Sophie..." Jordan emphasized on the last word with disgust.
"Uncle, not now please..."
"Okay..."
"Dad have you seen her body??? Damn you have to hook me up with her trainer???" Hope pleaded, looking at him with puppy eyes.
"It's your party princess.

Read " Pierced Rose " by the same author ( Fideh Mwangi )

. You and Mia are finally graduates and anything you wish for is my command. You know I can never say no to you.." Jordan beamed.
"And the sports car you promised???"
"Yes I already ordered it plus Mia's and your brother's. He needs a new car, the one he has it's getting old..I need to go show off my wife..." They walked away and I was left there admiring this family enviously.
Indeed life is so unfair. On one hand some people live like the own the world and the other live at the mercies of the world.
"Look who just arrived!!!!" Hope rolled her eyes and I turned to look at who it was.
My face went pale when I saw her. She looked like the goddess of beauty. Her dress, makeup, jewellery and smile all shouted perfection.
For a second, I was tempted to hide since she had taken over the aura of the party in seconds. How does she do that???
I turned to look at Ethan's reaction but I couldn't read between shocked, surprised and impressed.
"Arya, let's get a drink...." Troy suggested and I nodded.
I really needed a strong drink to survive this night.
When I said nobody could ruin my mood, I lied.
A/N For a full chapter, I have posted it on wattpad. Thanks for making this story trend in position one, I love you. From now on there will be frequent updates since there is a book I want to start on September. So I wanted a be done with my only addiction by end August. It will come to an end soon, only some few chapters more.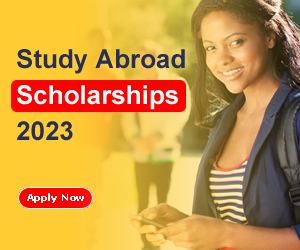 Wants to study in Canada? Checkout this ongoing scholarships in Canada
Ebonystory.com
Views (17106)
Likes (15)
Comments (16)
Rating (4.5)