MY CAMPUS LIFE - Episode 11
See all episodes here »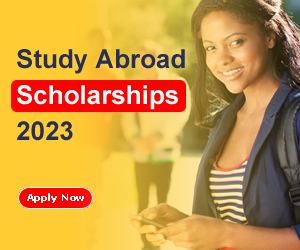 It's being a while since Phil and I last talked after our last encounter.Seems he's being avoiding me for some reasons and I don't know why.I was starting to miss him.If only he knew that"I sighed as I laid lost in thoughts.
"Trish...Trish,you okay?You've been lost in there for a minute now.What's the matter?"Chelsea said from opposite me as we sat in the cafeteria.
"I-I'm fine Chels"I lied fixing my eyes on my food.
"You really are a terrible liar Trish.Even a blind man can see that"she said teasing me.
"No,really,I'm fine"I said trying to sound convincing.
"Mmm,you really need to try this Chels.It's so good...Oh!"I continued savouring the salad I had in my plate.
"I know right?It does look pretty tasty from here"she said admiring the huge turkey laps and garnished jollof rice with salad toppings I had ordered for.
"By the way,has Phil said anything yet?"
"Phil?Mm,who's Phil?"I asked absent mindedly munching hungrily into the turkey flesh.I gotta say,my appetite was starting to rise above normal and I can't figure out why.Three days ago,Sophie and I went out to grab lunch.We both ordered for coconut rice since it was the only thing on the menu but then she got tired of hers halfway,so I took it and finished hers off too before anyone could say Jack.Hah!You really should have seen her face that day"
"Tri.....sh!"she said dragging my name.
"What?"I scoffed pretending to be totally unaware of who she was referring to.
"I don't want to talk about it.I've had enough stress for one day and I just can't wait to go home and get some sleep all right?
"Sleep?"
"Uh-huh!So let's finish this up fast"I said finishing off the left overs on my plate.
"Again?"she said raising her eyebrows at me as if she had seen something.
"Hmm,are you the napping police now?"I teased cleaning my mouth with the savet.
"It's just 10 O'clock Tricia Parker.And gosh,we still have two more classes to go.You barely even paid attention in the last class.You were busy dozing off like someone who hasn't slept for ages.Think I didn't see you?"
"She does have a point,you know?"
"Oh!Heh!Don't mind that.I was reading all through"I lied.
"Yeah-yeah!Sleeping beauty"she mocked sticking her tongue out in a funny way.
"Why,speak of the devil"she said turning her eyes around.
"Huh?"
"Look Trish!He's coming towards here"
"Hmm,wh..."
"Hey Chels!You done reading that stuff?"
"Phil"I sang joyfully inside.
"Yeah uh..."
"What stuff?"I asked jealously fixing my eyes on the both of them.
"Uhm,that book Trish...He"
"Yeah!Can I have it back now?I'm so running late for class"he said ignoring me.
"Wow!I wonder what's making him act this way towards me.I don't remember doing anything wrong"I wondered curving my lips as I fixed my eyes on him.
"But we've got class together or have you forgotten?"I cut in trying not to feel left out.Oh,I just wanted him to at least look at me.I missed him so much"
"Trish has it Phil,right B?"Chels signalled to me throwing a wink at me.
"Huh!I do?"
"Your bag"she whispered.
"Great!Just great!"
"Excuse me?"I muttered with surprise trying not to show the hurt I was feeling inside.
"Just hand it over please!I don't want any trouble"he shot back rudely.
"Fine!Here!"I said angrily throwing the book at him.
"Thanks!Bye Chels!"
"Chels....Don't!"I cut in roughly giving her an angry glare.
"Can you believe this guy?So what am I now?A one night stand?How disgusting!"
"You saw that,didn't you?"
"I know...I know!Just don't sit there girl.Go get your man!"she beckoned with her hands.
"Ugh!I'll be back"I said storming off with rage"I bet everyone in the cafeteria was looking now but I wasn't after that.I'm so going to give that punk a piece of my mind.
"Phil!What was that all about?"I asked dragging him back before he could flag down a taxi.
"Just leave me alone!I don't want to talk"
"Don't you dare walk out on me,young man.What's gotten into you?You barely noticed me in there.Did I do something wrong?"
"Yell all you want.That's what you do anyway"he said wiggling off from my hold.
"What?!"I exclaimed with disbelief.This Phil was different.Even his voice was hoarse now.What has come over him?!
"Yes!"he yelled back
"You were always such a liar Trish.I can't believe I trusted you.Now if you'll excuse me,I never want to see you ever again"he said walking out on me without looking back.
"Haha!Such scenery"
"James!I should have known!"
"You monster!What the hell did you go around ranting about me?Haven't you pestered my life anymore?What else do you want from me?"I yelled madly.
"You mean your dazzling lover boy?Awe!You guys are at it now?Oh well,the view is muah"he chuckled maniacally placing his two fingers on his lips like some drunk French man.
"I told you I won't rest till I have you all to myself"he continued making for my cheeks.
"Don't touch me you son-of-a-devil"I said taking my cheeks away.
"Why,that's the face I've been looking for"he grinned revealing his dirty sets of teeth.
"And,for your question sweetheart,that's for me to know and...well,for you to dot dot dot"he laughed devilishly motioning with his fingers.
"James!What are you doing with that dimwit?She ain't worth it man"I heard his friends say in a mocking way hurting me more.
"Hang on!You're friends with Jackson?I thought you were better"I spat out with disgust.
"Oh,look who's judgey"he chuckled harder.
"I hate you"I fidgeted spitting on his face as I made for the cafeteria.
"Chels!Let's go!"
"But I'm not d...Ooo"
"Just bring that with you.We can't stay here anymore"
"All right...all right.Gosh!What did he say B?"
"He...Uh,nevermind"I said flagging down a taxi.
"I need to get out from here"
"But class isn't over yet babe"
"Yeah.I don't care!I'll see you later,okay?"
"Whoa!You're burning up so fast.You need to stop by a pharmacy first"
"Yeah I will!Bye now"
"Take care okay?Bye!"she said hugging me affectionately as I stepped into the car.
"Another two weeks passed and still Phil hounded me.He ignored every texts and voicemails I left out for him.I didn't let that get the best of me.The deed has already been done and he hates me now.I thought letting my tears flow.
"Trish stop!Stop this!It isn't healthy for your baby"
"I know Soph!I know but I just can't.Phil hates me!He really hates me!"I sobbed harder sinking into her arms.
"Shh!He doesn't.He's just going through a lot right now and I know that deep down he still loves you.Just c'mon,stop crying!You're hurting me"
"What'd you want me to do?And gosh,I can't face him with this.Not now he completely doesn't want to see me"I said placing my hands on my belly.
"You need to tell him.Of course,he's responsible for this.You can't hide the truth from him"
"But what if he denies it Soph.I'm so scared"
"Gosh!What have I done?"
"He won't!Just go see him...Please"
"Oh,can we just skip to the part we get rid of the foetus?The guy doesn't even care"Katie,a black slender girl who's a friend of Sophie said aloud.
"He's just a baby Katie!When are you going to stop calling him that?"Sophie shot back at her with an angry look .
"Oh,I'm sorry.I should have brought a blue ribbon or something"
"Can you guys just stop?You're only making it worse"I sulked more.
"Don't listen to her,okay?Just go see him.Trust me,I know he'll want this baby more than anything.That guy loves you and he'll not want to see you hurt"
"Humph!Sounds easy for you to say.I'm out of here.I'll see you guys later"Katie said walking out on us.
"I will"I said sniffing the mucus in.
"And here,eat something"she said dishing out the sloppy Joe meal on a tray.
"You haven't eaten anything since yesterday evening and it's getting to noon already.I bet my little bun's craving for food now"she said smiling.
"Thanks so much.I can't thank you enough"I said hugging her with delight.
"Don't mention it.What are friends for?"
"Who's there?"
"Phil please...Open up.I need to talk to you"
"I don't have anything to say to you"he shot back rudely.
"Just go Trish.Go,before I do something you won't like"
"You can't be like this Phil.I know I've wronged you in so many ways and you have no idea how bad I feel inside Just let me in.Please Phillip!I'm sorry!"I cried bitterly not letting go of the door knob.
"I said leave"
"No Phil!I love you.I love you so much and I don't blame you for believing whatever things James said to you.I regret my actions,believe me.I really do!Please don't turn your back on me,not now I'm..."I paused for a while
"You're what?Speak up woman and don't waste my time"
"I-I'm with a child"I shook with fright looking down on my belly with pity.
"What?!"he said swinging the door open.
"W-what did you say?"
"I'm pregnant Phil"
"And why are you telling me this?"he bellowed hard.
"When you were going around opening those legs of yours for those lousy dudes,I bet you didn't see what was coming,huh?"he barked with rage.
"Dudes?"I gasped with shock looking up at him.
"What lies have James been telling you?"
"Oh,you're the one lieing here!Now get out !Get out before I throw you out myself"he fumed with rage in his eyes.
"Phil?"I gasped as I felt my legs tremble underneath.
"Y-you don't mean that,do you?"
"Oh,you have no idea what I can do!Now please leave.God!I can't believe you were really this cheap.You disgust me"
"How dare you!"I said slapping him with all my might.
"You know what,forget it!I didn't come here to ask you to accept me or this baby in here"I said angrily pointing down on my belly.
"I'll raise him to be a better man and he'll grow up learning what a terrible father you turned out to be.Goodbye Mac-Kenny!"I said running out with my face covered up in tears.
"Trish...Trish wait!Don't go"he called running after me.
"Well,well,well!What do we have here?"
"Leave me alone,you three!"I thundered hard wiping my tears off.
"Ooh...We haven't even touched you yet sizzy"they chuckled louder making jest of me.
"Boss we found her!"
"Boss?You!How..."
"Hello darling!My,you look miserable!"
"Oh,that devil!"
"Let go off me James.Haven't you had your fun yet?You deliberately ruined Phil and I's friendship.What else do you want from me?"
"Oh,you haven't seen ruining yet mi amor"he laughed devilishly coming towards me.
But first,I need to take out this little beast in you"he said aiming for my tummy.
You think we haven't heard?It's all over on campus baby girl.I wonder what papa's gonna say when he finds out his precious little darling is nothing but a slut"he chuckled again kicking me with full force.
"Guys!You know what to do"he said giving them a sign.
"You monster!Stop it!You...you're hurting me"I cried in pains as I laid helplessly.
"Trish!Where are you Trish?"
"Ah!My dear Phil.Come to watch us loverboy?I trust you won't mind"
"Trish!"he said moving towards me.
"What did you do to her,you bastard?"
"Well,nothing!Take him guys"he grinned mischievously.
"James!No!Please...Please don't hurt him"I cried endlessly trying to get up but to no avail.
"You guys don't ever stop,do you?"
"It's only the beginning.And my,it's four against one.Too bad we'll have to dismantle that pretty face of yours,pretty girlie"they said teasingly making towards him with evil written all over their faces.
"Rot in hell!!!"he said raging towards them
"Phil!"I screamed with terror but I couldn't move as I saw myself falling off endlessly in a dark endless pit which seemed to be going on forever and I guess that was all I could tell after that for this is just the beginning.
. .
Read "
MY CAMPUS LIFE 2
" by the same author (
Ciara Jessy
)
.
All episodes of this story can be found here >> https://www.ebonystory.com/story/my-campus-life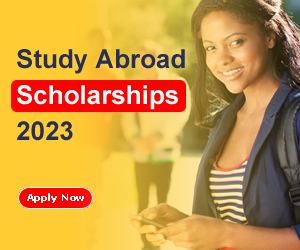 Wants to study abroad? Checkout this ongoing international scholarships
Ebonystory.com
Views (8272)
Likes (2)
Comments (17)
Rating (4)