MY CAMPUS LIFE - Episode 9
See all episodes here »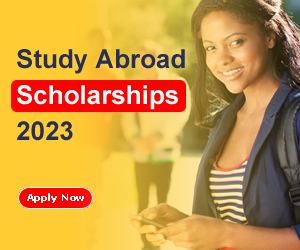 "Kara...Kara!Where are you,you backstabbing oaf"I yelled like a mad woman kicking the door wide open.
"Come on out you b*tch.What did I ever do to you?"I yelled again not hearing any one's voice.The room seemed so quiet to my dismay unlike before when the sound of excessive booming of music could be heard.It felt really strange and I was starting to shiver.I knew something was up but I didn't know what it was.I bet if you dropped a needle or two,you'll hear them go clink.
"Humph!I bet she's hiding somewhere.Such cowardice!"I said shoving the fear off me as I headed towards the bathroom.
"Mmm,what's that s...."I stopped freezing at the spot.
"Ka-Kara"I gasped with horror seeing Kara's lifeless body on our bathroom floor as blood gushed out from her private parts.She still had her clothes on which means she never really got to take them off.
"Oh,no-no Kara!No!You can't die.You can't die on me.I forgive you.Just please wake up.Wake up Kara"I cried bitterly shaking her but yet she still laid mute.I couldn't feel her heart beating anymore and her body was already cold as ice.
"Someone help us!Anyone!"I screamed in anguish dragging her out with the little strength I had.Of course,I still felt really weak but I just couldn't watch her lay down there.
"She doesn't deserve this"
"What do I do now?"I said panic-stricken as I paced around the room shaking with terror.
Yes!"I snapped my fingers as an idea struck my mind.I quickly took my phone up and dialed Phil's number without wasting time as he answered at the first ring.
"Phil!"
"Trish...Trish what's wrong?Why are you crying?"
"I don't have time to explain.Just come please"I said sobbing really hard.
"Calm down!I'll be there shortly"he said hanging up.
"Kara...Wake up Kara!Please!"I said hoping she'll hear the sound of my voice and get up from my arms,giving me that b*tchy attitude she always gave me but to no avail.
"Trish!We heard you scream and....Oh My God!Kara!!!!"Sophie and Daphne screamed with terror at the sight of Kara's lifeless body.
"Sophie!"I said bitterly rushing into her arms.
"Shh..shh!Everything will be fine"she comforted.
"We need to move this body away from here before the whole school finds out.It's starting to smell"
"B-but how?What happened?How long has she been dead?"Daphne cut in examining the lifeless body carefully.
"I d-don't know"I shook vigorously.
"I came in only to find her over there by the sink.I can't do this..."I said with frustration putting my hands accross my face as I made to leave the room.
"Where are you going?"they both asked.
"Anywhere!I just need to call Jo and tell her that Kara's de...Oh God!She's really dead"I said falling to the ground as I glanced at her again.
"Come here child"
"Kara's gone Sophie.She-she's gone!"I shook with fright.
"What will her mum say when she hears this?Oh no no!"
"Shh!It's not your fault.Just breathe!Breathe all right?Take it easy"
"Sophie,get Trish to the car.I need to wrap this up"Daphne said shutting Kara's eyes close.
"Sure!I'll contact Christian right away"she said as she led me outside holding me gently so I wouldn't trip.
"Phil!"I said rushing into his arms.
"I came here as fast as I could the minute I saw your text.What really happened?Where is she?"
"She's being placed in the...Oh Phil!I can't believe she's really gone"I said with pains as hot tears ran down my face.
"I'm sorry Trish.What did the doctor say?"
"He said they'll have to perform an autopsy on her,just to make sure his assumptions were right"
"And what's that if I may ask?"
"According to what he said,he thinks she must have taken some really hard pills that were meant for killing a young one in utero but then she took it in excess and that led to her losing a whole lot of blood but it makes no sense at all cause I know Kara wouldn't..."I said stopping mid-way as I remembered Professor Wyatt.
"What if...No!It's not possible"I said shoving the thoughts off.
"Wow"he exclaimed with surprise.
"Yeah that's what I said too"
"Come!Stop crying"he said wiping my tears off with his handkerchief.
"Where were you last night anyway?Your parents were trying to reach you but you weren't picking up.What happened to you?They were so worried,you know?"
"Uhm,I had my phone put on silent mode cause I was reading"I swallowed hard turning my face away.I really wish I could tell him about yesterday but I just can't.I can't risk losing him or anyoneelse again.
"Are you sure?"he asked with disbelief.
"Yeah"I said again.
"I could see the way he looked at me now"
"Have you eaten anything?Are you hungry?"I said feigning a faint smile on my lips.
"No I'm not"
"Why?You don't actually think I killed my roomie,do you?"
"No.I'll never think such"
"Thank you!"I heaved a sigh hugging him.At least I felt really comfty now on hearing that.
"But you won't mind eating something,will you?I think Sophie and Daph went out to buy some stuffs.I bet they'll be back soon"
"Yeah.Just don't stress yourself"
"Hang on!I need to call Jo"I said getting up from his arms.
"J-Jo where are you?"
"Trish?My,what a lovely surprise darling.It's good to hear..."
"Yeah.Kare's dead Jo"I said cutting in before she could voice out anything.
"Oh!"
"I said Kare's dead"I repeated again.
"Woof!Poor girl"she said from the other line catching me by surprise.
"May her soul live on anyway"she said hanging up immediately.And that guys,was the last I heard from her.Heard she died of some plague years later.Well,I wasn't interested.Besides,that's the reward of living a wayward life.Now back to my story!!!"
"Well,what did she say Trish?"
"She uh...."
"My daughter!Where is my daughter?"a woman in her sixty's ran towards us with a patchy worn-out outfit that seemed they were going to fall apart any minute.
"Your daughter?Who is she and who are you ma'am?"I asked astonished.
"I should be asking you.What did you do to my daughter?What did you do to her?"
"You mean Kara?I-I did nothing ma believe me"I said with fright as I could hear my heart beating faster now.
"How dare you!"she said slapping me real hard making my face go red.
"I really did not see that coming.I guess Kare took that fierce attitude of hers from her mother.How delusional!"
"I swear ma'am.Kara was my friend.I had nothing to do with her death.Believe me ma"I said trying to defend myself.
"She's right ma'am.In fact,she was the one that found your daughter and brought her here.So you should be thankful instead of harassing her in public.I could call the cops on you for that"Phil cut in furiously tightening his fists.
"Phil it's okay.She's just an old woman"I said holding him back.
"Kara?Why are you kids calling her that?Her name's Carol.Where did that name come from?"she asked to our dismay.
"Ma'am you see..."I said taking her by the hand as I had her sit down with me.I told her everything and everything the doctor said leaving no details out.Wha...aaat?I can't hide the mystery behind her daughter's death.Someone has got to tell her someday.The poor woman nearly fainted on hearing that.I guess she never believed her daughter was capable of such incessant stuff.Gosh!.
"You're lying!I raised my daughter so well and I trust her so much.She's nothing like this"she shot back at me getting up from the hospital bench.
"I'm sorry ma'am but that's all I can tell you"
"Where is she?I say where is she?"she said shouting on top of her voice.
"Calm down madam.I'm afraid you'll have to come with us"A nurse spoke up from behind holding her gently.
"Where is my daughter nurse?I demand to see her right this instant"she spoke authoritatively.
"Calm down ma'am.Just come with us"she said leading her out.
"Whoo!That was one lousy drama"I said catching my breath again.
"You guys okay?"Daphne and Sophie said from behind with Chris following them.
"Christian?!What are you doing here?"
"I guess Phil knew him too.Weird!"
"Ha!Same thing as you man.It's really nice seeing you.You too Trish"he smiled giving Phil a hug.
"Well,that's settled gentlemen.Let's go ladies before Kare's mum gags my throat out next"I laughed getting up from the chair.
"Kare's mum was here?"Daphne asked.
"Yeah!Totally!You really should have seen her"
"Ha!She was all like grrrrr..."Phil chuckled hard.
"Oh,shut up!Come one guys.I'll explain in the car"I said as the five of us stepped out of the building.
. .
Read "
MY CAMPUS LIFE 2
" by the same author (
Ciara Jessy
)
.
All episodes of this story can be found here >> https://www.ebonystory.com/story/my-campus-life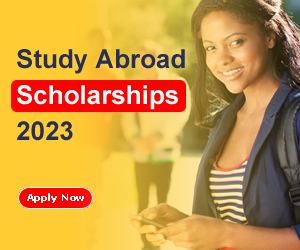 Wants to study abroad? Checkout this ongoing international scholarships
Ebonystory.com
Views (8233)
Likes (2)
Comments (14)
Rating (5)