MY CAMPUS LIFE - Episode 37
See all episodes here »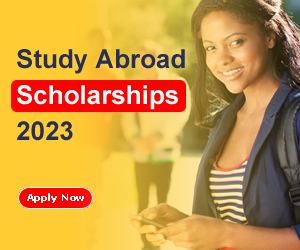 "Sister Lilian,someone's here to see you"Sister Lucy,a dark-skinned lady in her thirties who also works at Saint Mary's orphanage home,Grace valley,informed.
"Very well Sister Lucy"the reverend mother said with her eyes glued on some documents.
"Good day reverend mother"Derek bowed with his palms joined together.
"Bless you child"she said taking her head up a little as her eyes met with Derek's.A boy,she had once taken under her care.
"Derek?Oh!It's being a long time my boy"she said delightedly getting up from her seat.
"Come here...Come here!Have a seat child"she said enthusiastically ushering him beside her as she shifted the documents that were piled up on her desk a little bit.
"Oh,reverend mother.It's being really long I must say"
"Oh,child.You don't look so well.Is everything,all right?"she asked concerned as she stared at Derek who have grown so lean by the day.
"Yes reverend mother.Yes.But actually,I'm here because I'm curious about something and I'll love to talk about it with you...Uhm,whilst alone.Ahem!"he coughed slightly throwing a quick glance at Sister Lucy.
"Oh,I see"
"Sister Lucy,you may go now"she said to the young reverend sister as she hurried outside.
"So,now no one's here,what's that you want to talk about,dear child?Is something wrong?"
"Not really reverend mother but I'll like to know how I got to end up here.I could remember quite vividly that I stayed here for quite sometime before the Matthews got to adopt me five years later.What really happened reverend mother?Who are my real parents?"
"Oh,child!Do you really want to know?"
"Of course reverend mother.I really do want to.You know I've always taken you like a mother.And even when my foster parents got to take me with them,I never stopped coming to see you and you also never cared less.So please reverend mother,tell me who they really are?"
"Oh child!"she breathed getting up.
"They...They're no more.You were the only survivor...."she continued as tears dropped off from her eyes.
"The only survivor?"he cut in as his eyes grew wider.
"How do you mean,reverend mother?"
"Yes..Yes my child.You were the only survivor in that car crash that happened twenty-six years ago on Fifth Avenue.I can never forget that day.Gosh!It was really tragic as I happened to witness everything with my own eyes.I couldn't believe it when the wailings of a child came rapidly from inside.You were so little.Let's say two cause you looked it and not just that,you were beautiful.No one could believe it but it wasn't just any tale that someone would just lie about"she sighed shaking her head.
"When the rescuers came around,they found you"she continued taking her seat again.
"And there you laid,right in your mama's arms unharmed without any scratch...nothing at all.It was surprising as people wondered how you survived with the vehicle in such condemned state but you miraculously did and that's how I took you with me and showered you with every love and care I ever could until the day things turned out wrong when both the Matthew's were gone and so were you.My heart was so heavy.I searched and searched,hoping that one day you'll come back to us and as fate will have it,I saw you one day,with a man I knew so well"she paused smiling as he listened with much interest looking bewildered than even.
"And then,I knew you were in a much better hands.So,you see child,you're just no ordinary baby and that's why you'll always mean everything to me"she finally concluded,taking a deep breath.
"Oh!"he breathed feigning tears as memories of what went on at Phillip's house some days ago came flooding his mind.
"Ohhh!So it's true"he muttered feeling sorrowful more.
"But reverend mother,do you know anything about this?"he asked showing his birthmark to her.
"Oh,that"she chuckled adjusting her glasses.
"Well,that there,is a really significant birthmark.It's being embedded on that chest of yours ever since I carried you in my arms and I can say I haven't seen anything like it"she paused adjusting her spectacles again as she examined it.
"But I have to admit that you took it from either of your parents.That's all I can tell you child.I'm sorry you got to know about this"
"Oh,no reverend mother.I really thank you for everything.Thank you so much mother.Thank you"he said kneeling down before her.
"Oh,you don't have to thank me child.Get up"she smiled helping him up.
"Go in peace now,my child.May the good Lord be with you...Amen!"
"Oh,I'm coming"Grandma Hennia's voice came from inside as she hurried towards the door,pushing it ajar.
"Trish?"Mrs Hennia called looking frightened as I got up from the couch.
"Grandmother?"Derek said emotionally rushing into her arms to my surprise.
"Did he just say grandmother?Oh no!So I've been in love with two brothers all these time?"I thought really hard as my whole body began to tremble.
"I know everything now.The whole truth...everything...Gosh!I'm so sorry grandmother.I'm really sorry for everything"
"Oh,son.I knew it the minute I saw you.I knew it"she said as her tears continued flowing.
"Grandma Hennia...Is-Is he..."
"Yes Trish.He really is Leo"she said happily as my face grew pale immediately.
"What?!"I exclaimed as Phil walked in totally unaware of what was happening.
"Hey grandma!What's popping?"he laughed as he went about his usual tease,stopping halfway at the sudden sight of Derek.
"You animal!What did you do to my grandma?"he barked raging towards Derek surprisingly as he struck him a blow,making him stumble.
"Son!Son please..."Grandma Hennia cried holding him back as I quickly got in front of Derek.
"Phil...Phil listen to me.Y...you can't..."
"What do you mean I can't?I see tears dropping off from my grandma's eyes and you expect me to do nothing?Oh,I've had enough of you,you jerk"he roared raging towards him again as grandma Hennia got in front of him.
"Phil...son,You really can't...Derek is your brother.He's really your brother Phillip"she said out loud releasing the bombshell to Phillip's hearing.
"What?!No...No!It can't be....That can't be right,can it grandma?"he yelled staring with shock.
"It's the truth Phillip.Derek is your flesh and blood...Our Leo"
"B-but how?Leo died in that car crash along with mum and dad.So what are you saying grandma?Why are you believing him all of a sudden?"
"No son.It's really the truth.Derek is really your brother"
"Bro...."
"Don't!"he shot back angrily making towards the door.
"Son..Son!Where are you going?"
"Just let me be grandmaI need to go clear out my head out for a couple of minutes"he said as he tightened his fists.
"You know what,I'll see you guys later"he smiled faintly as he turned the door knob.
"Phil..."
"Trish,it's okay.Just stay here.Your husband needs you more"he said stepping out completely without looking back at me or anyone else and from that moment,I knew that things were never going to be right...Ever again!
. .
Read "
MY CAMPUS LIFE 2
" by the same author (
Ciara Jessy
)
.
All episodes of this story can be found here >> https://www.ebonystory.com/story/my-campus-life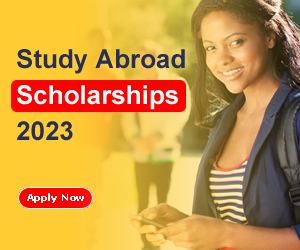 Wants to study abroad? Checkout this ongoing international scholarships
Ebonystory.com
Views (5192)
Likes (3)
Comments (6)
Rating (5)