Daddy's Girl - Episode 14
See all episodes here »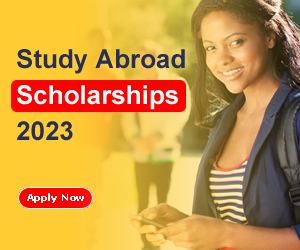 **** 10:00AM (A&A construction and consultancy firm)
"Thank you Mr Bempong. We will look forward to hearing from you soon and we have heard about your marvelous works so we trust you will do justice to this one"
A man in his mid forties spoke up.
"Sure. You can count on me"
Arnold replied switching on his laptop, connected it to his projector and showcased the plan of the five storey hotel he had been contracted to build on a white board.
"This is the plan . The rooms are going to be on this side, the reception on the left side, the restaurant on the right side. And your parking lot is going to be this big. Is that okay?"
He asked, showing them pictures of the plan.
The three men sitting in the conference room along with him smiled.
Yes. It's perfect" they chorused. "Without much ado, we'll get to work. Thank you all" he said as they shook hands and walked out of the room.....
*****
Arnold alighted and walked over to her house.
It was 6:00pm already.
When he got to her door, he took in a deep breath and knocked.
There was no answer. He knocked again and again but there was no response.
He let out a deep breath and turned to leave when the door opened..
"You? What do you want?" She asked with malice, stepping forward onto the veranda and shutting the door behind her.
"I came to see you"
"What for?"
"To apologise
All episodes of this story can be found here >> https://www.ebonystory.com/story/daddy-s-girl
. To make sure you're alright. And also to see you"
She rolled her eyes
"Well you've seen me. You can leave now"
she turned but he caught her arm.
"Please Helena. I'm truly sorry. For everything. I will do anything you ask of me just prove how sorry I am"
Helena smirked, a mischievous glint in her eyes.
He had called her a gold digger right? Well she was going to do exactly just that until he gets tired and goes back to his arrogant attitude.
His nice behaviour right now was just a charade to get his guilt off his mind.
"Anything?" She asked "Anything". "Take me shopping"
"What?"
"You heard me. I said take me shopping and you would also get clothes for my father and sister and best friend"
He was quiet for a moment studying her. She frowned, waiting for his reaction.
"Okay done. Shall we?"
He gestured her to the car.
"What the hell just happened!!"
She blurted out as she followed him.
She had just asked for the most outrageous thing any one could ask for and any man would have freaked out but why was he so calm.
Was he tricking her again? She sat in his car frowning as he sped off...
"Where are you taking me sir"
she asked after about a minute of silence
"For shopping but first I need to go home and change. And please call me Arnold not sir"
"No way!! I'm not going with you to your house. Never!!! In fact stop the car, I'm going back"
"But I need to change first. I'm in my working clothes"
"Stop the car!!"
"Okay fine. I'm not taking you to my house"
he replied but she had already opened the door,trying to alight.
He caught her arm
"Please Helena. Allow me to make it up to you. Please."
"I don't trust you Arnold. I'm not making that mistake ever again"
she snapped
"Everyone deserves a second chance. Even me. Please?"
He pleaded, wondering why he was even insisting in the first place.
Maybe he was going crazy.
"Fine"
she pouted and shut the car door while he started and made a u-turn driving towards his favourite restaurant.
******
It was 6:00pm and her boss wasn't back yet.
She was getting impatient and restless.
Who knows, by the time he gets back, she might have dozed off again and she didn't want that.
The information was really eating her up.
She picked up her phone and dialed his number. It was unreachable. "Oh God!" Grace slumped into the couch.
****
He walked into the compound whistling.
"Hey oga!!,Good evening" Musa, Arnold's gate man greeted him as he entered.
"Good evening. Hope you are doing good"
"Yes"
"Good"
he answered and continued walking, whistling.
"Sir wait oo boss hasn't come yet!"
Musa shouted after him but he was long gone, whistling loudly.
******
Grace picked up her phone and dialed again but it was still unreachable.
She just couldn't wait any longer, so she dialed his number and sent a voicemail
"Hello sir! It's me Grace. There's something I found out and I've been wanting to tell you.

Read " Two Faced Lover " by the same author ( eliza )

. It's about your wife sir. I think she was murdered and I know who....."
She trailed off and hung up when she felt the presence of someone.
She turned and gasped when she set eyes on him, her phone dropping to the floor. It was him, the man from the video wearing the hood.
She took a step back and he stepped forward.
Frightened, she tried to run but he caught her and gripped her arms, twisting them behind her. She winced.
"Let me go"
"Where to? So you can tell them.about me? No way. I don't know how you found out and I do not care but your chapter ends here and now"
he growled reaching for her neck and pressing it, choking her.
She coughed, struggling to break free from his grip...... Fiona who had run into the kitchen earlier to get water saw her nanny struggling with someone.
A man.
She quielty hid under the huge table in the center of the kitchen and watched.... Grace, with all her strength kicked him in the balls and he winced,letting her go as he covered his groin.
Grace tried to run but she tripped and fell, knocking the flower vase to the floor.
Before she could get up, the man pounced upon her again,dragged her back to the entrance of the kitchen and covered her mouth.
It seemed no one else was at home and he didn't want her screams to alert Musa.
He covered her mouth with one hand and stretched the other to pick the sharpest among the pile of knives that were packed neatly away on the kitchen cabinet.
Raising it, he stabbed her in the stomach and she fell, breathing slowly and heavily as the blood oozed out.
He bent over her smiling.
"You will not get away with this. Everyone will come know the kind of bastard that you are" she whispered and coughed, blood sprouting from her mouth "That will happen only when you still have breath. In your next life, learn not to be nosey, prying into other people's business"
he stated and was about to stab her again when she closed her eyes.
"Well I guess, I don't have to exert much energy on you"
he hissed and dropped the knife, walking away.
Grace opened her eyes albeit slowly and got hold of the knife he had dropped and threw it, aiming for his head but the knife ducked and pierced into left thigh, drawing out blood.
He winced in pain and turned pulling out the knife from his thigh before walking towards her.
He bent and slapped her hard.
His movement made the cap he was wearing fall and Fiona saw his face.
She gasped and curled herself under the table shaking at the gruesome murder taking place before her eyes.....
"You b*tch!!!"
He yelled and shoved the knife straight into her heart twice as she gasped one more time, convulsed for a few seconds and then she laid there lifeless, her eyes wide open.
He stood up, wiped the knife, and the places where he was likely to have touched with a handkerchief and dropped the knife next to her dead body, picked up his hat and he walked out, blood trickling down his thighs making a line of red dots as he continued walking.
He stopped at the veranda and tied his wound with a handkerchief before heading onto the compound. With his hands in his pocket, he resumed whistling, walking as normally as he could to avoid suspicion........
"Oga no dey oo"
Musa said to him when he got to the gate
"Yes. I called him and he said he's at my house"
he replied and waved, exiting...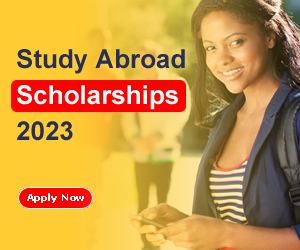 Wants to study abroad? Checkout this ongoing international scholarships
Ebonystory.com
Views (11942)
Likes (17)
Comments (19)
Rating (4.63)