Brothers - Episode 6
See all episodes here »
Richard was going through a file in his office, he suddenly closed it and gave it to his secretary Amaka
"Give it to accounts to go through before I sign, have a lot on my plate, can't be reading that" he said to her and was going through another set of files, as she nodded, he continued "I would need you to reschedule my meeting with Bunn's enterprises, I have another appointment" he said opening his laptop
"Uhuh" she replied "anything else sir?"
"You could get my lunch" he said not looking up
"Of course, anything else?"
"Depends on what you're offering" he said and looked up " I won't resist your offer"he said, she rolled her eyes and walked out while he stared after her smirking then took up his phone and spoke to his lawyer Frank, they were friends and had known since university days
" Are we still on the case?" he asked leaning back on the chair
"I'm just thinking we need to cover our tracks" Frank replied
​​​​​"Do you think we can work with someone from the company, the accountant maybe?"Richard asked eyes on the door
"Dont know if he's going to be in on it but I 'll talk to him" Frank said
"Tell him what we're offering of course"he said
His phone buzzed as another call came in "Sorry I have to take this, its Isabel" he said then picked the other call "hey babe" he rubbed his tie "of course I can't forget about tonight, its our anniversary.. ., works fine, promise I'll be home by 7pm, I love you" he returned back to the other call
"How's she?" Frank asked
"She alrii, just called to check up on me as usual, its our anniversary"
​​​​​"Wow, how long has it been now?"
"2 years?"
"You need to put a ring on her finger man"
"I know, working on it.."
"You could even do it today, skip the surprise" Frank said
"I'm not ready man, don't rush me, I know what I'm doing" he leaned back on his chair
Frank thought because he was married it automatically made him the superior over everyone to give advice
"Don't tell me you're playing with this chick?"
"What no ..Isabel's the love of my life..am so sure of it it kills me"
"Then do the right thing man"
"I know...just have a lot on my plate." he paused "how's Sylvia?" he changed topic.
*************************
"So why exactly are you so excited about this again?" Sandra asked, she had come to help Isabel prepare the supposed surprise dinner for the anniversary, they had cooked and now were choosing dinnerware, Isabel smiled
​​​​​​"I don't know if he has anything planned but I wanna make it special for the both of us"she replied
"I'm just thinking you're hoping he'll fall in love with you again, possibly propose"
"What, how can you even say that...thats so not on my mind at all, I love him and he loves me..he's just...busy"
Sandra stared at her for long" Your my bestfriend Is and I hate telling you the truth, but you hate me anyway because I'm usually so blunt with it"
Isabel paused" I admit he's been distant lately....but all relationships aren't perfect" she said "yours isn't even"
Sandra rolled her eyes "Stop making excuses Isabel you deserve so much better, Richard is a lying swine"
"Don't talk about him like that..." she defended
"Fine...." Sandra said "so what colour do you want?" she raised two table cloths, and just like that the topic was dropped.
Sandra left an hour later while Isabel waited in vain for Richard to return to his surprise dinner, it became 9pm, she decided to go sleep after putting the food in the freezer
Richard finally came into the room by 1am, the room was dark but he found his way to the bed
"Baby.." he said as he laid beside her "I'm so sorry, something came up"
"I'm tired of your lame excuses Richard" she sat up "don't start" she said and he saw her hurt look as she looked away
"I really am sorry"
She turned to look at him then got out of bed
"I don't know why I put up with this.." She snapped "why you treat me like this, you couldn't even call to tell me you weren't coming.."
"I'm so.."
"Please...I don't want to hear any of it, I hope where you went to was more important than our relationship "she went out of the room.
The next morning, she was up early in the kitchen taking coffee and staring into space, Richard came quietly behind her, he drew close slowly, his palm caressed down her and there was silence
" I'm so sorry , about last night, I couldn't sleep with the guilt" he said
She rolled her eyes "Not like its the first time " she said still staring out
"I just needed to clear my head"
She kept the mug and turned to look at him
"On what, what is bothering you Richard?" why couldn't he talk to her
"Lots of stuff..
All episodes of this story can be found here >> https://www.ebonystory.com/story/brothers
. I don't want you bothering about" he caressed her face "There's something I'm working on....when the time is right you'll know" he said and leaned to kiss her, but she leaned away,
"Your not forgiven yet"
He smiled "what do i have to do?" he asked
She picked on his buttons instead
"If its about the company, I could help you out" she said looking up at him
"Oh baby..." he paused "no it's not, just work". He drew a line down her and held her gaze" I love you baby, don't ever forget that "he said
" OK"she said
"Am I forgiven?"
"Nope"
​​​​​​" we could make it an anniversary breakfast "he suggested" I could still eat your meal..and you"
She chuckled and turned back around as he sucked on her neck"Maybe there's something you can help me do"he said.

*hmm..an update at last
Didn't know this story was going to get so much attention just started it because I had nothing doing then, now its so difficult to update..so sorry all, would try my best

Comments please, what is Richard up to, what does he need Isabel to do?
. .
Read "
Obiageli
" by the same author (
Funmi Anita Adesina
)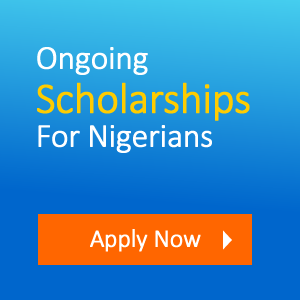 Ebonystory.com
Views (2709)
Likes (2)
Comments (13)
Rating (0)