Unholy Condemnation - Episode 6
See all episodes here »
The alarm of a small clock beside Ikenna woke him up.
He put on the bedroom light and check the time. 5:O'clock am.
He yawn, stretched himself and put on his overall track outfit for an early morning jogging.
He unlock the door and strolled into the sitting room.
Tony was sleeping on the couch, a bottle of brandy within reach on a small table. Ikenna was not surprised.
He heard him blaring his horn last night and wished he would sleep there.
Its quiet unfortunate he had Janet with him in the house that moment.
He knew Janet will be sleeping in one of the rooms and quietly left the house.
The last thing he wanted now was her troubles.
He jogged down the street, diverted to the small avenue that led towards The express road and increased his speed.
He has incredible legs that can cover long distance in a few minutes.
He reached the massive roundabout by the express, ran round the big statue 10 times and began his journey home.
He jogged more slowly this time, humming his favourite jogging song under his breath.
He flexed his hands and inhaled the morning fresh air as he throttle back home.
He was enjoying every bit of it.
He wanted to go back home quickly and prepare for work.
Luckily his guests will still be sleeping and he needed to get away from them as far as possible.
He reached his house and exercised a couple of yoga feats in the corridor before going inside.
Tony was relaxing near the bar with only his shorts on.
He was resting his head comfortably on the cushion with his eyes closed.
A half filled glass of brandy in his hand . Its obvious he just finished bathing.
"You ought to have a swimming pool in this house"
Tony said without opening his eyes.
He sighed and sipped his drink.
"What happened to the Olympic size swimming Pool in your father's castle?"
Queried Ikenna.
He opened the mini fridge beside the liquor cabinet and took a bottle of cold water.
He joined Tony on the settee; trying as much as possible to relax.
Tony opened his eyes and glanced at Ikenna.
He closed them again and said.
"Father is the biggest bore of the century
All episodes of this story can be found here >> https://www.ebonystory.com/story/unholy-condemnation
. Most of the items he furnished our house with were old fashioned and outdated".
"Listen Tony, you are the next in line to take over your father's investments.

Read " The Twist " by the same author ( Best Stevenho )

. But looking at your lifestyle, its obvious you don't care to learn anything about the business. All you think of is women, fast cars and brandy"
Janet emerged from the bedroom and leaned on the door panel.
She watched them as they discussed.
"That's what we live for man. Forget about father's business. Come to think of it, that girl I met yesterday in the office was something else. She was so...."
"Oh Tony please, its too early for that kind of talk."
Ikenna said and stood up.
He saw Janet standing at the entrance of the sitting room with expressionless face.
Her nightie wear was short, her fine legs and beautiful backside did things to Ikenna as he tried to evade her eyes.
"I'm hungry"
she blurted out.
"You should go and find something to eat. I am not your chef."
Replied Ikenna.
He tried to walk out of the sitting room but Janet blocked his way.
"Go to the kitchen and cook something for me"
she said.
Tony watched them fascinated.
He enjoyed their drama more than anything.
Ikenna turned to his friend Tony.
"Please Tony talk to your sister. I am not in the mood for her troubles."
"I'm equally hungry lucky boy. I came here last night hoping to eat some decent food but got disappointed."
Tony said with a grin.
"I need fried egg and bread for breakfast. A cup of coffee with lots of sugar. Make it snappy"
Janet said and walked back into her room.
"I will love to have the same thing for breakfast lucky boy. You should be happy we are keeping you company and trying as much as we can to reduce the millions you made from my father's company."
Tony said with a wink.
Ikenna eyed him ruefully and walked into the kitchen....
TO BE CONTINUED...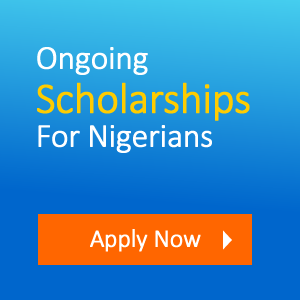 Ebonystory.com
Views (1007)
Likes (8)
Comments (10)
Rating (5)