My only addiction - Episode 24
See all episodes here »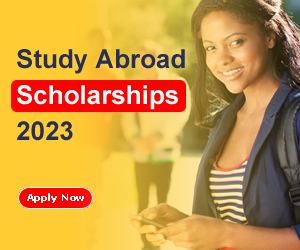 Ethan's POV
Immediately I got to the mansion, I borrowed Jordan Marcias the Marcias private jet so as i could get to Los Angeles....
I felt bad leaving Arya all in the dark and full of hopes...Once again she believed my empty promises, once again she had faith in me when I didn't deserve it....
I felt a sense of belonging flow through me as I looked at her photo.A photo I took while she was sleeping....
Seeing how peaceful she slept, there and then I knew I would do anything to always put a smile on her face...
I wish she was here with me, held in my arms as I kiss her like there is no tomorrow with in our fingers intertwined....She was my certainty in the unknown....
The emptiness inside me was killing me...I needed my Arya, to feel her arms around me, to see that beautiful smile that brightens my day....Why can't I stop thinking about her??? What's this thing that is always drawing me to her???
I took out my phone and texted her...I hope she is okay, I hope she has had her breakfast, I hope she is not bored, I hope she is not drinking herself to death....
Calm down Ethan or you gonna get high blood pressure....She is fine, she is always fine...Nothing will happen to her...
I sighed the moment she replied as my heart jumped up and down I excitement...I wish she could see how I was giggling like a fool just seeing her text....
When I got informed that the dress had been delivered, I couldn't wait to hear her response...Was she happy??? Did she love it???
I texted excitedly but no reply....Doesn't she love black???Was the dress horrible???
Congratulations Ethan, you have finally blew it...You can't even buy a dress right...I raked my fingers through my hair nervously....I know she would hate me for standing her up tonight but she will definitely hate me for my poor taste in dresses....
Pretty doll
Sorry I was having my breakfast...How could I hate a dress that I have always wished to have????Thank you so much Ethan...
"Yes!!!!" I screamed excitedly only to earn a weird look from the air hostess....
"Is everything okay sir???" She beamed...
"Let's just say, I made her happy and that's all that matters..." I winked at her and continued chatting with my Arya....
As I waited for her to send me a photo in that dress, I dozed off staring at her photos in Instagram...She was not my type of woman, I get how she is invading my thoughts.
"Sir????"
"Sir????" I rubbed my eyes and stretched my arms...
"We have landed sir....Welcome to Los Angeles...." The air hostess smiled...
"Okay....." I smiled, shoved my phone inside my jeans pocket and got out of the plane....
When I reached the arrival curb, I found Amy waiting for me...Amy Kibali was (Jane's and Max's son) They are mom's bestfriend which automatically made us best of buddies too....
"Bro????" I called out and he turned to me excitedly
"Who do we have here???? The mighty Ethan Marcias....."
We did our signature greeting before walking to the parking lot....
"I introduce you to my newest baby...." He stated the moment we walked over to a range rover...
"It seems the old lady is keeping you well..." I teased...
"I make sure she is satisfied in bed..." He winked and we both got into the car laughing....
Amy moved to Los Angeles when he was eighteen years old and got married to this lonely desperate rich 50-year old woman who was in need of love... That's how he became a citizen of USA, a young millionaire and with time a well known web developer...If that's not luck then what do we call it??? Unlike me who is stuck between a crazy woman and a sweet girl who brings peace in my chaotic life, a father who doesn't approve my career and a life which I should live according to how I want people to see me..What is my life????
"How is auntie Ciara??? I have really missed her...."
"She is good bro...As always she is making big money moves...If Jordan doesn't watch out, she is gonna be richer than him..." I spoke out in confidence, feeling proud of my momma..
"You two still don't get along????"
"He is as stubborn as always...." I replied dryly...
"So tell me about life??? It's been long bro....Almost one year without seeing each other..."
"Dramatic as always....I meet this girl who I can't stop thinking about but as usual she has to be the other woman...You know I can't leave Ivy, she is mad and a phycopath..." I sighed, raking my fingers through my hair...
"I saw she was robbed...Are you sure it's not a publicity stunt??? The Ivy I know would do anything for attention..."
"I know bro but if I didn't come, I would have another drama to deal with...."
"So who is this other woman???? I would like to see this girl that has gotten you crazy as hell..Is she a model, actress, a daughter of a prominent person???" He asked curiously and I just laughed silently at him...He is none of the above bro...
"She is a baker..."
He slammed the brakes instantly and I almost flew from my seat....
"Say what now????" I could tell he was beyond shocked...
"We met at the club...She was heartbroken and one thing led to another now I can't stop thinking about her..."
"What happened to middle class women being cheap and whorish, always after the money..." I could feel some mockery in his voice...
"Arya is different....I know she will hate me for standing her up for our dinner tonight but I had no choice...Ivy would have pulled another nasty stunt that am not ready for...." He began driving again when the cars behind us began honking violently...
"Why don't you dump the bitch???? You definitely don't look happy with her..."
"She is my IT girl...We are a power couple and that's what has partially made who I am today...."
"Then forget about that Arya girl because your only addiction is football and fame..."
We were so engrossed into updating each other about the events in our lives that I hadn't realised we had arrived at the hospital....
"All the best with your perfect woman bro..." He laughed sarcastically...
"Aren't you going with me????"
"No thanks....The last thing I want is paparazzis all over my face...See you later, my driver will pick you after you done acting like this happy boyfriend...."
"Thanks bro..." We did our signature greeting again before I wore my cap and glasses...
"Your life is one hell of a movie..."
"Tell me about it bro...."
I got out of the car and cautiously walked into the hospital ...
"Hey, where is Ivy Alvaro's room????" I asked at the reception....
"Due to security purposes, I would like to ask you some few questions????"
I removed my glasses and cap and smiled at her, "I am Ethan Marcias...Anything else you want to know????"
"Ethan Marcias!!" She let out a deafening scream, "Can I get a selfie with you???"
"Sure...Anything for a fan..."
After taking a million and one selfies with almost everyone in the hospital, I finally got to go to Ivy's room....
When I walked in, I found her bestfriend applying something on her face...
"Hey girls???" I said in a bored tone....
"Baby???" She got from the hospital bed and came to hug me...
"Hey baby," I faked a smile, "How are you feeling???"
"Why are you late??? I want us to be the only thing in everybody's tongue today...." She said in utmost confidence...
"Are you mad???" I cussed out....
"Why????"
"I had to leave important things back at home to come here so as you can use me as a puppet to this stupid game you playing...Are you sure you were even robbed????" I could feel anger thumming in my veins..
"You are my boyfriend...You are suppose to be supportive..."
"What about my priorities??? Why did you not call that ex boyfriend of yours???"
"His Europe tour has begun...." She replied shamelessly...The nerve of this woman....
"So if he was around, you wouldn't have called me...Do you know I can't attend any interviews since they will ask me if you and that ex of yours are back together and I don't know What will I say????" I shook her vigorously by her arms....
"I am out of here...." I pushed her back and she fell on the bed...I was waiting for that bestfriend of hers to say something then I would have given her a piece of my mind...
I turned around walked to the door and before I could open it, the doctor walked in....
"Mr Marcias are you going anywhere???" He asked...
"I was coming to you so as I could find out if she can be discharged already..."
"Sure..." I walked side to side with him to the bed ...
"How are you feeling Miss Ivy????" The doctor asked and she intertwined our hands acting all emotional...
"I am still scared and in shock but my boyfriend is here so I have nothing to fear..." Tears literally dripped from her eyes...And the award for the best actress goes to Ivy Alvaro....
"Don't cry love, I will be here as long as you need me..." I bent my head and pressed a kiss on her forehead...
"Tell the doctor, you want to be discharged or else I will leave you here..." I whispered in a commanding tone to her...
"Doctor, I think I am ready to be discharged now....I will recover from my suite..." She beamed...
"Doctor I am here for her, I will take care of her...I will go clear the bill as Talia helps you pack your things..Okay love???" I squeezed her hand....
"Yes love..." She smiled....
"You two look good together..." The doctor commented and I almost threw up...If I had a choice I would have left her long ago but my life is in her palm....
After I cleared the bill, we walked like the happiest couple with our hands intertwined to the elevator....
"Ethan Marcias, you better act so loving Infront of the press??? Don't make me mad..." She warned between closed teeths...
"My love, you know I got you..." I brought her hand to my lips and kissed it.
"Stop being sarcastic...."
"Let's get this done and over with...."
"Good boy..." She kissed me on the cheeks and the moment the elevator doors slid open we walked out smiling like we had won a lottery...
I couldn't help but notice how people looked at us with so much admiration but could they not???? Ivy was so beautiful and she was walking beside a god...
The second we were out of the hospital, flashes of cameras gleamed on us and we were bombarded with questions...The part I hate the most about being a celebrity..You always have to fake a smile even thou your heart is aching...You have to always be this perfect person and never yourself....
I hated this image of me that I had to always maintain..
We both did our roles so perfectly...I as that perfect boyfriend and her as that girl who was attacked...I am sure after this she would get sympathy from everyone around the world...
When we got into the car, we both sighed in relief....
"That was awesome baby...." She tried to kiss me but I pulled back...
"Enough with the drama Ivy....No more cameras..." I rolled my eyes and you out my phone from my pocket...
Holy vessel on a bicycle!!!!Twenty messages from Arya...Dang it!!! Damn you Ivy Alvaro.....
Hey smile squad....It's your girl fideh here...So what do you think about Ivy's personality????
All episodes of this story can be found here >> https://www.ebonystory.com/story/my-only-addiction
. .

Read " Binded by friendship " by the same author ( Fideh Mwangi )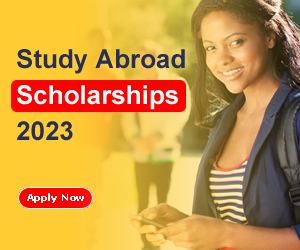 Wants to study in Canada? Checkout this ongoing scholarships in Canada
Ebonystory.com
Views (16843)
Likes (19)
Comments (16)
Rating (4.89)