My only addiction - Episode 31
See all episodes here »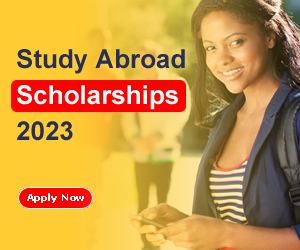 Arya's POV
I represent you three weeks of rejected calls, ignored messages and massive loneliness....
I know of a person who is nothing but sadness and loneliness and that person is me...There is neither love or light in my life...Yeah, the sun rises but it has been ages since it shone on me..I know, that's how unfortunate I am....
Come think of it, I deserve an award....The award for the biggest hypocrite and liar goes to Arya Almasi...
I may seem over Ethan but only my pillow and I know the untold tears that explain the longingness in my heart.... The distance between us was to make me forget him but it just made me realise that I love this son of a man....I don't know how it happened or when it happened but I love him....
If only he would want me as I want him with fire and passion...If only I was never an option...If only he had eyes for me....If only......
I felt tears burning behind my eyes but I refrained from crying....I continued whisking the cocoa to remove any lumps so as my chocolate buttercream frosting would be perfect when Jackie called out my name....
"Yes????"
"Ian is here....."
"Okay I will be there in a minute..."
I got out of the kitchen and walked to the counter where Jackie was wiping the glass of the display case...I handed her the bowl to continue making the frost and walked out of the counter towards Ian...
"Hey Arya????"
"The cake is ready...Its in the freezer, we wouldn't want it to melt....Or would we???"
"I came....."
"And about the cupcakes, they will be ready soon....The dessert, coach Weiner preferred lemon coconut frozen yoghurt and my friend Billy is working on that...I have had a lot of special re....."
I suddenly felt his hand on my mouth, his hand on my waist....
"Who cares about the cake or the f*cking dessert???? Will you be my date tonight????"
"No...." I replied Icily after he dropped his hand from my mouth....
"Why????Till when will you hide from Ethan????"
"I am not hiding from him...I just don't want to see him..There is a difference.."
"I want you to accompany me tonight....It would make this friend of yours happy...."
"I am sorry friend but I will have to disappoint you...."
I stepped back, ready to turn around and head back to the kitchen to do what mattered when he held my hand....
"Imagine the shock on Ethan's face when he sees how happy you are without him...."
"I don't want to see him, final!!!!!"
I twist my hand from his grip and head back to the kitchen....The Harrar Hotspur was throwing a party to finally welcome my brother to the family and to also have a meet and greet with some of its die hard fans...Your girl here was privileged to be incharge of the cake and desserts....Wow, how circumstances change in a snap!!!! If only I would support him but Ethan would be there which will mean more pain and sadness....So I rather pass the offer...
"Go and keep Ian company, I will finish up with the frosting and check up on the cupcakes..."
"Ian is right, short woman...." Jackie arched her perfect eyebrow at me....
"Don't push it please....."
"You have been working your ass out for three weeks with no break, some little fun wouldn't hurt....."
"I just don't want to go since I will see Ethan and all the submerged memories of how he broke my heart will resurface....I don't want to go through that torment anymore...." My eyes were glossy with tears....
"I won't push it with you then..."
"At least you will have fun with Nick tonight....Assume it's your first date....." I changed that saddening topic....
"If you only knew how I wish time would fly at a supersonic speed and it's nine o'clock already...." She clapped her hands excitedly as her face glowed with happiness....
"Don't worry, soon you will be ready princess for your prince charming...."
"I wish you were there short woman...."
"I am sorry but I just can't...."
"Hey ladies, why is Ian at the counter selling I think doughnuts or is it muffins????" Nick asked behind us and I could see Jackie biting her lip shyly, her face colour drained....
The effect my brother has on this girl, it's beyond human understanding....
"Shit Jackie, we forgot that no one is on the counter...."
"Don't worry little lioness, I guess the man knows what he is doing...." Nick shrugged and dipped his finger inside the frost I was making....
"Wow....it's tasty...." He commented after licking his finger ...
"So Jackie I hope you will be ready by 9 o'clock..You know I love punctuality..." He continued and Jackie nodded wordlessly...
"Little lioness, it seems Ian is your date tonight ..I will be happy to have you there tonight, if only Andrew wasn't so drunk, he would have come with us but I don't need to be embarrassed tonight...."
"I don't want to go for the party tonight..Jackie will represent me and Andrew...."
"No!!!!!" He said in a commanding tone and squeezed my arms," I want my little sister to be there to celebrate this milestone in my upcoming career....I will be okay with Jackie beside me but it will mean the world to me seeing you there...Please????"
"Okay...."
Nick has been there for me since our parents' death in ways I cannot explain and if this party means the world to him then fuck Ethan's face, I will be there....
"Thank you so much....." He kissed me on the cheek and walked out of the kitchen....
"I guess it's my turn to ask Ian to be my date...." I said in a bored tone only for Jackie to jump up and down excitedly....
"Yeeeeei!!!!!Our first lavishing party short woman...We will dance until our feet will hurt..."
I shook my head and walked to the oven where I removed the cupcakes from it....They smelt delicious...
I walked back to the counter and found my brother and Ian talking about the upcoming season... . I cleared my throat and they both looked at me confusingly....
"Ian, will you be my date tonight????"
"Yes...." He stammered still not believing I changed my mind...
"What made you change your mind???" He asked curiously...
"I need a break from all of this and what a better way than to attend a party thrown for my brother..."
"So do we go for shopping???? it's just two o'clock, we have a lot of time in our hands..."
"I know what to wear....I have a dress and shoes for tonight...."
"Okay, see you at 9 o'clock then...."
"Sure...."
*****
Finally I delivered the chocolate cake to Thomas(an old friend of mine) who was having his graduation party at Weston hotel...I wish I would accept the invitation but I needed to be somewhere I didn't want to be tonight...
When I got home, Jackie was dressed and ready to rock the party....Her makeup was on point and the simple v-neck long floral-print formal dress with a back zipper and hook and eye clasps made her look like a model from Vogue magazine....
"You look so beautiful....."
"Thanks short woman...I hope Nick loves it too, this dress cost me a fortune..."
"He will be speechless...."
"I hope so...."
Just when we were talking about him, we heard a soft knock on the door...
"That must be him, I will get it...."
"Okay...."
When Nick came in and saw how stunning and beautiful Jackie was, his jaw fell on the floor...I was right that she would render him speechless....
"How does she look????" I snapped my fingers on his face...
"Beautiful...." He answered like he was out of breath....
"You are gonna be the most beautiful woman in that party tonight...." He took her hand and brought it to his lips,"Thank you for being my date...."
Tears began dripping from Jackie's eyes...Oooops!!!!I didn't see this coming....
"No crying or you will ruin your makeup...." I handed her some tissues..
"Thank you..." She whispered and flashed me a smile....
"Shall we go????" Nick asked and she nodded excitedly....
"See you there short woman...."
"Okay and don't forget to tell the chef to get the cake thirty minutes before it's served....And please make sure Billy does a good job with the desert..."
"Okay boss..."Nick saluted me and they both left....
I got ready quickly and guess what???? I am going to wear the dress and stilettos heels that Ethan bought me..How unfortunate that he won't be the first one to see how perfect I look in that dress even though I wish he was....But that's what he deserves for breaking my heart..
If I am going to this party, I might just make it my mission to make him jealous tonight...He should be able to see what he missed while looking for greener pastures...
I decided to go for a natural makeup look that I have been learning from a YouTube tutorial for the past one month and good news my people, I nailed it....The dress as usual looked perfect on me and the nude stilettos shoes they still make me excited like they did the first day I wore them ..
You remember the day that son of a woman stood me up...Yeah....
Just as I was grabbing my new black purse, I heard a soft knock on the door....There was Ian looking all stunning in that black Tux that hugged his body so perfectly ...
"You look beautiful Arya...." He sighed and hugged me...Awkward!!!!
"You too Ian...." I raised my head so high so as not to ruin his tux with my makeup....
"Shall we go????"
"Yes please..."
"Tonight, Ethan is going to regret ever hurting you....I bet you will be the most beautiful woman in the party...."
"I am flattered...."
It was just on time when we arrived at Harley Marcias intercontinental hotel where the event was taking place....It just had to be here....I rolled my eyes in my head...
When we got out of the car, we were attacked by a small mob of people whose hands were thrusting at Ian for selfies ...It was hard meandering our way through the crowd especially when he had to stop every few seconds for either a selfie or to sign an autograph....The limelight sucks...
I looked around but there was no sight of him...Instead of being relieved, I was sad that I wasn't going to see his handsome face tonight....
When I thought after getting through the crazy screaming fans it was over, I felt flashes of cameras all over my face.
All episodes of this story can be found here >> https://www.ebonystory.com/story/my-only-addiction
. Damn the red carpet entrance gives you this true star treatment feeling...
"Ian who is your date tonight????"
"Are you an actress, model or an influencer????"
"Do we know your date Ian Kiposa???"
"So who are you wearing tonight????"
"Are you two dating????"
"What's the name of your date????"
"We are just friends...." He said dryly and interlaced our fingers...
"What do we expect this season????"
Before he could answer, the cameras were no longer on us...The paparazzis and reporters had ran to the other side....
There he was the one my eyes have been searching all along...Ethan Marcias, the love of my life....It was like he was the charisma of the party....The black Tux he was wearing was tailored perfectly for him...He looked very handsome like more of a Greek god and when he smiled, it was a little bit magical... Finally everything is now perfect....He was surrounded with fans who were eager to catch a glimpse of him....If only I could hug him or rake his hair with my fingers....
I looked at him only to find him staring at me smiling....I didn't know whether to smile or scowl and so I took my eyes off him...
"Why does he get the whole attention???" Ian asked Icily but I chose to ignore him instead ...Just look at Ethan and yourself Ian, get a reality check and see who God spent more time on....
"I will go inside as you guys interact with your fans...." I walked into the hotel and the waiter ushered me to the table I am supposed to sit...
The dim white lightning set the mood and the black tablecloths and steamers created a unique atmosphere....I have never attended a lavish party with important famous people, I was honoured...
If I want to survive this night, I have to make sure I am as drunk as I can be...I only realised how much I had missed him after I saw him stand there looking all handsome....I wanna feed on him, he looks so edible...Yummy!!!!
I had downed almost five champagne flutes by the time Ian came to sit beside him....
"That was fast....."
"I got bored...." He replied dryly and downed two glasses of whisky instantly....
I guess I am not the only one having a rough night..
Many guests began to arrive and mostly were famous people around the country....
I wish I was Nick and Jackie, they were busy talking to the guests looking like this adorable couple....I envy her...
Finally after what seemed like forever, the event began....Dinner was served after speeches from Coach Weiner, Nick ,President of Football Kenya Federation and finally the one and only captain of Harrar Hotspur Ethan Marcias....
Weird how his deep and husky voice made me wet....Just looking at him standing at the podium made shivers run down my spine...He was so calm and confident, if I was the one in the podium I would have collapsed just by the mere thought of all those faces looking at me....
"You haven't touched your food....." Ian whispered....
"I am not hungry...."
How can I eat when Ethan was seated at the table beside ours and every now and then I could find him looking at me....I wish he was the one to be served to me as dinner
Mind you the food been served were new to me and so I chose to stick to my wine....Actually my sixth glass now...
"Okay...." I was surprised when he suddenly clasped my right hand with his left hand....
"What are you doing????" I whispered...
"You look tensed...."
I am not tensed fool, am getting tipsy....I looked at Ethan and he had clenched his teeth, sending a deadly glare my way....
Wow!!!! He is getting jealous, I might as well spice up things a little...
I brought Ian's hand to my lips and kiss it...
His jaw fell on the table, his eyes threatening to pop out and trust me it was an amazing feeling...
"What was that for????" Ian asked seductively....
"I am so tensed...."
"No Arya, you are trying to make Ethan jealous and I love it....."
I giggled evilly and he joined me earning us weird glances from those in our table...
"You look beautiful...." His hand cupped my cheek and began caressing it...
"I guess I deserve a kiss on the cheek...."
"Sure your highness...."
He pressed his lips lightly on my cheek and I literally felt nothing...I couldn't feel the butterflies or that familiar hammering of my heart in my chest.....
"Guys, I think we should dance now right????" I heard Ethan shout and knew I was halfway close to my goal....
"Yes!!!!" The room was filled with shouts and screams....
The dancefloor was graced with The chairman and his wife,Coach Weiner and his wife, Nick and Jackie and many couples joined in the dancefloor a moment after....
Ian went down on one knee and the whole room almost lost their breaths thinking he is proposing...I wish you would have seen Nick's and Ethan's face, it's like they had seen a rainbow kind of a ghost....Nice job Ian, if we go on like this Ethan is gonna have a heart attack soon...
"Shall we dance my highness????"
"Yes my lord..." I kissed him on the forehead and intertwined our hands as we walked to the dancefloor....
Ian led the steps and I interpreted the moves..Luckily he adopts rather than forcing change....
Ethan walked into the dancefloor gracefully and began dancing with Miss Kenya 2019 Hailey Talii...My chest muscles begin to constrict with jealous praying to the heavenly angels to explain to me in emphasis ways to tame my anger before I pounce on her like a tigeress....
I guess Ethan saw me rolling my eyes at him and that's why he flashed me a mocking smile..
He began caressing her bare back and trailing kisses down her collarbone...Damn, he is so good at this that I now feel like an amateur...Or am I ????
It was time to change partners and as usual the fate had to test me....
"Hey pretty doll???" Ethan's hand went down to my waist and pressed me closer to his body....
"I always knew that dress would look perfect on you...I feel like I could rip it out right now..."
"You don't look bad yourself Ethan Marcias..."
"If you plan is to make me hate Ian more the it's working...Lucky him I don't want to get my knuckles bloody tonight...." He sneered...
"You don't own me....I was about to kiss him when the MC requested we change partners...."
"Now listen,"He squeezed my hand so tight that I cried out...
"You are hurting me...."
"Don't do anything that will make me mad because trust me you aren't gonna like it...."
Suddenly there is warmth in his eyes as we move our body in sync....
Forget everything tonight Arya...All the pain and lies, let your bodies feel perfect together tonight....
"I am sorry about the last time we met...."
"Okay...."
"I wish you could feel how hard I am....You smell so divine and been this close to you is making me want to fall at your mercy pretty doll..."
He kissed me so close to my lips that I shivered....I was afraid my legs would cramp anytime soon...
"One day, I will make you mine and you will forget all those days that I have hurt you..." He said with utmost confidence and pressed a kiss on my forehead before we changed our partners again...
Right now I was privileged to dance with my brother...
"You look beautiful little lioness...."
"Thank you Mr handsome..."
"How does Jackie look????"
"So beautiful....The guy who is gonna marry her will be very lucky...Beauty with brains whipped with crazy..."
"It can be you brother....Can't you see how she looks at you????"
"Love is not my priority right now little lioness, I am focused on my career...Plus am not over Linda..."
"Okay I won't push you...."
"Thanks...."
A/N Hey smile squad, it's been a minute...Thank you so much for the 70k reads, I am very humbled....Kisses and lots of hugs ..
. .
Read "
Attitude meets Arrogance
" by the same author (
Fideh Mwangi
)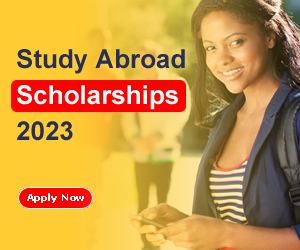 Wants to study in Canada? Checkout this ongoing scholarships in Canada
Ebonystory.com
Views (17102)
Likes (20)
Comments (12)
Rating (4.67)