My only addiction - Episode 26
See all episodes here »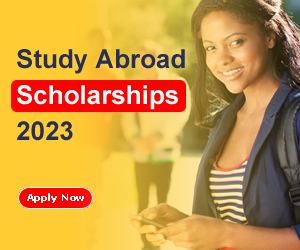 Arya's POV
My jaw dropped the moment I saw him...Wasn't he supposed to be in LA????
What was he doing here???? No, this must be just a dream....
For seconds, we just stared into each other's eyes and didn't utter a word...
I shook my head with my eyes closed and when I opened them, he was still there smiling at me...Damn, he is really here...I am not hallucinating....
"Hey Arya, why do you look shocked???? It's me Ethan...."
I looked at him one more time and realised he had in the same outfit as that night we met in that club...The cap and the glasses made him look more like Amy and not Ethan..
Seeing him like this brought a sharp pain altogether....I recalled how he lied to me about his identity and since then it has always been one lie after the other...
He had the box with had that dress he bought me on his left hand and a bonquet of roses on the other hand....
"What do you want Ethan????" I trembled ...
I was trying so hard not to cry infront of him...
"I wanted to apologise for standing you up yesterday..."
"She needed you right..." I failed, I couldn't hold myself together....I couldn't find the tears anymore...
"Arya, I know what I did was wrong but let me explain...."
"No, this is where it all ends..." I wiped the tears with the back of my hands and tried to put up a straight face.
I was about to slam the door on his face when he place his foot forward...
"I am not leaving until you hear me out....I will stand outside your house as long as it takes...."
"Why are you doing this???? She is pretty, successful and she seems like your type...Then why are you always making me feel like you could help me reach the stars then drop me with a thud????" I could feel tears at the corner of my eyes....Come on, can't you just hold in there until I am done talking to him...
"Because there is something about you that I can't find in someone else....When I am with you, I feel complete Arya...."
"But you lied to me...." I felt silent tears run down my cheeks...
"And I am here to make everything right..." He begun walking towards me and I took steps back...Without realisation that he was already inside the house....
"I don't want to lose you Arya...."
For a moment I believed that...Him been here means he didn't want to lose me...He left his girlfriend in LA and came after this nobody over here...
He placed the box and the bonquet of roses on the table and wrapped his arms around me....
"I am so sorry...." He buried his face on my neck..
He always got the arms I want to be wrapped in...The eyes I want to get lost in...The smile I can never resist...A voice I would listen to for eternity..
I couldn't hold back been mad at him anymore....Being wrapped in his arms made me forget everything he had done....
I wrapped my arms around him too and rested my head on his shoulder....
"I missed you Ethan...."
"What's going on here????" Lan asked behind us, pulling us from the moment...
Ethan's POV
Two hours ago....
When I got to the apartment, I found bonquet roses all over my living room...Most of them were already withering..
I ran into my room and found a white box on top of my bed with a small note on top of it. Karma I know I have hurt alot of girls in the past but don't let Arya be my Karma...I don't think I can take it...
Dear Ethan
Hey, I am sorry I couldn't wait for you...I didn't see the need whereas you were out there supporting your girlfriend...I feel betrayed that you lied to me and that's why for the sake of my self respect this is goodbye...
Pretty doll....
I am not going to lose you Arya...You always understand and I know this time you will also understand...I threw the note on the bed and opened the box ..
It was the dress and the pair of heels I had ordered for her, she left them here...I sniffed the dress for some minutes, staining it with tears picturing how perfect she must have looked in it...
It's time Ethan...It's time to unleash the vulnerable you...
After having the longest shower ever since I haven't had a bathe in almost four days, I decided to dress like the first time we met at that club
All episodes of this story can be found here >> https://www.ebonystory.com/story/my-only-addiction
. A pair of simple blue jeans, a white v shirt and a black leather jacket. How can I forgot my black cap and the weird glasses that make me look like a nerd.
Maybe seeing me like this will make her less mad at me....She prefers Amy than Ethan after all....
I asked the private investigator for her address and his reply shocked me...
"It's not safe for people like you sir..You will get mugged in broad daylight and nobody will help you...."
What kind of neighborhood was Arya living in???But even if she lived in the pits of hell, I would still follow her to make things right...
"Did I pay you to question me????"
"No sir...I will send the address immediately..."
"Thank you..." I was about to hang up when he stammered my name ...
"What????"
"I prefer you take a taxi...Don't go with your car..."
"Noted..." I hanged up...
When I arrived at Sokomoko, my nose was slapped with this nasty garbage smell that I felt nauseous...The kids were playing near the sewage barefooted and there were women selling some groceries also close to that sewage...
I could also see there were people comfortably eating like the smell didn't affect them...
F*ck!!!! What's this place....
I stood there confused on who to ask where Arya lives when I felt someone patting my thigh...
I looked down irritatingly only to see a small boy looking at me with puppy eyes, "Buda si unipe das nibuy ngumu???"(Sir, can you lend me ten shillings, I buy cake???"
I couldn't understand what he was saying..I hope the little Swahili I know would help me from this situation...
"Unajua Arya??? Where does she live???" I asked in emphasis...(Do you know Arya???)
"Mtasiz wa Nicki ama????"(The sister to Nick or????)
I literally don't understand what kind of gibberish he was uttering....
"Arya, Nick's sister....Dada yake Nick..." I explained in emphasis once more...(Sister to Nick)
"Yule mcoachez mwenye anaworkia Harrar Hotspur???" (That coach who works for Harrar Hotspur now)
When I heard he mentioned Harrar Hotspur, I knew we were getting somewhere....
I nodded excitedly when he outstretched his hand...
"What???"
"Unanilipa mangapi????"He asked arrogantly....
(How much are you paying me????)
Lipa means paying so he must be asking for cash...
"Mimi pay you one thousand Bob ..."(Mimi means I)
"Thao moja, wewe mlami nini???Sawa twende nikupeleke...." (You are gonna pay me a thousand bob, are you a rich kid or what??? Anyway let me take you....)
I followed him behind like a loyal dog and I couldn't help but notice people looked at me weirdly..As if I was a strange disease....
The living conditions of this place were pathetic....The numerous sewages we had to jump made it clear that there was no access of key services such as sewerage...The kids looked malnourished, there was poor quality buildings and I noticed some shabby looking men lying beside the sewages.
It seems they were ready drunk at 10am in the morning....I would wish my worst enemy not even Ian to live in such a place...It's seems like torture.....
After walking for a while, we got into a slightly better surrounding....
We got into a black gate and he pointed me the house at the middle,"Pale ni Kwa Arya..."(Arya lives there)
When I heard the name Arya, I understood he meant she lived there ..
I shoved my hand into the pocket, got out two thousand shillings and gave it to him...
"Buda, umetumwa na Jah nini??? Sir Jah akubless at least leo muthama atapata kakitu..." (Sir, have you been sent by God??? At least today mom will receive something from me...)
I could see balancing tears in his eyes...
"Buda pamoja..."(See you later)
"Bye buddy.."
When he walked away, I begun walking towards the house sweat trickling down my back...Tension gripped my legs so hard that I dragged my feet to the door....
Well she lived in the horrible conditions but at least her house looked slightly better...Less trashy environment, slight fresh air and there were no idle drunk a*sholes lying around...
Sweat started trickling down my neck as I knocked softly on the door....
It took her a while to finally open....Why does she look like she was crying????When we looked into each others eyes all I could see in hers is broken pieces ...
I wanted to cup her face and kiss her eyes assuring her that this is the last time I am gonna make her cry but I wasn't sure I would mean my words.
When I wrapped my arms around her, I realised that everything around me felt complete as her touch sent electric shocks right through me....
I will never let you go Arya....I never felt more like myself than when you are wrapped in my arms...
"What's going on here????" I heard a familiar angry voice ask behind me...
Is that Ian????
I turned around ready to throw something in that a*shole only for him to look at me unapologetically for ruining my moment with my Arya....He also brought flowers?? Lan you better gather Boaz army because you are a dead man...
"What are you doing here????" I asked between closed teeth and he just smiled victoriously as if he had won some damn trophy...
His smile irritated me...His happy face disgusted me...
"Stop smiling you fool...." I was ready to pounce on him but Arya held my hand...
"I invited him here...We are supposed to go on a date...." Arya replied dryly....There was coldness in her voice...
My jaw dropped as I felt a slash on my heart...She instantly dropped my hand and I felt this massive emptiness....It felt like she was slowly slipping away from me...She just said she missed me few minutes ago, what changed???
"Hey Lan????" She hugged him and the a*shole smiled wickedly at me....
"Hey gorgeous, you aren't ready??? We have alot of places to go to..."
Someone give me his shirt, I want to throw up on it....
"I brought you flowers but I think I should go you have company...."
"You would have done that the moment you saw me here..." I cussed out only for Arya to roll her eyes at me...
"Lan you stay...Ethan you should leave now, it's not appropriate for a dating celebrity to be seen in a simple girl's house..."
Before I could even explain myself, she turned to Lan and they continued chatting like I wasn't there...
"How did you know I love roses????"
"I did my magic...." Lan winked at her and she looked down shyly...
It was a torture looking at them...My body, soul and mind was craving for her but there she was looking happy with another man...
Only the heavens understand how angry and rejected I felt...I have never been rejected before...Is this what it really feels??? Like your world is crumbling down....
I hate this feeling to the pits of my stomach...
"Arya??" I call her in almost a whisper, a sob choking me....
She doesn't look back and when I touch her hand she pulls it away like it's on fire...
"I said I am sorry....You always understand me Arya, you always forgive me...Why not this time????" I know I sounded desperate but didn't care...
"You don't respect relations...You don't know what friendships means....You don't deserve my friendship...You are a lying manipulating a*shole and I don't want to see your face anymore..."
Her words broke me that I could physically feel it...It was affecting my whole body...
"But you said you had missed me earlier..." I stammered, praying and hoping all that's happening before my eyes is a bad nightmare...
"You love playing with my emotions, why can't I play with yours???"
Damn!!!! That was savage...
"But..."
"I think you should go..." She walked closer towards me that we were standing nose to nose, "Take with you what you came with..."
She pulled back a little, placed Ian's bonquet of roses on the table and slapped me with my the bonquet of roses on my chest,"Don't forget the box...And please stay away from me..."
"Burn them..." I threw the bonquet on the floor and began walking out of there...
I felt tears in my eyes and just one blink and they would drip....Why should I stand there where as I don't know how to fix it anymore...
"And please delete my number..." She yelled behind me...
A/N Hello smile squad...It's finally weekend so that means more updates.....I think my girl Arya deserves a ten for putting Ethan in his place...
. .
Read "
Bloody Fog
" by the same author (
Fideh Mwangi
)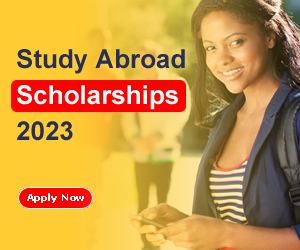 Wants to study in Canada? Checkout this ongoing scholarships in Canada
Ebonystory.com
Views (17224)
Likes (17)
Comments (26)
Rating (4.42)