My only addiction - Episode 22
See all episodes here »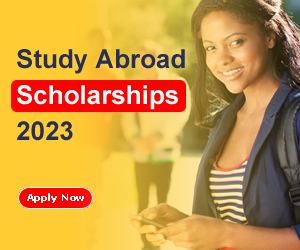 Arya's POV
We stood in the middle of the garden filled with different beautiful flowers but mostly roses under the full moon locked into each other's arms...
"I will never leave you Arya....I would rather be alone than be with anyone else..." Ethan whispered softly to me...
"How can I ever leave you Ethan??? We are meant to be together forever...You will always be my only addiction..."
"Thank you for coming into my life Arya..." He lifted his face from my neck and rubbed his lips with mine...
"Everytime I am so close to you, I can't control myself...." He pressed his lips against mine and before he could kiss me I felt a thud and my butt was in pain...
I rubbed my eyes angrily, cursing beneath my nose when I realised I was in Ethan's room and on the floor..Did I just fall????
I shook my head, laughing at the silly me...
Where is he thou??? I looked around but it was just me...Maybe he went for practice..
I tried to stand up with my bugging headache and after so much struggle I chose to retreat back to bed when a note fell from the night stand....
"What is this???" I asked myself, picking it from the carpet...As usual the curious me together with my itchy fingers needed to know what was in the note....OMG!!!!It was addressed to me..Damn Ethan, your handwriting can make one drop her pants for you...Why does everything involving you about perfection????
Hey pretty doll, I hope you had an amazing night...I had to run some errands but I will back in time for our dinner tonight...I have a surprise for you later...Hugs and kisses...
P/s Your breakfast is in the fridge, you will just warm it.
My heart was pounding dramatically in my chest as I giggled foolishly....
Every fiber inside me vibrated with happiness as yesternight events played vividly in my head...Jackie was wrong, Ethan didn't want to use me...He feels something for me or else yesternight he wouldn't have withdrawn from the idea of having s*x with me. ..
Today we are gonna have fun and no one is going to ruin that for me...I felt giddy with excitement just thinking about him...I wanted to run, shout, tell everyone what was happening....
I like you so much Ethan Marcias...And I will do anything to have you....I want you to be the first and last man to make me feel this pleasant unfamiliar emotions am feeling...
I kissed the note and pulled the duvet over my head when my phone pinged with a message...It was from WhatsApp...
Bae....
Hey doll face, how are you feeling?????
Me...
I have a killer headache....
Bae...
What did you expect??? You drank a lot yesterday...I hope you have already taken your breakfast....
Me...
Not yet Ethan but I will soon...
Bae....
Kindly do..I care and no matter how long I take don't get bored and tired of waiting for me..I will be back immediately I finish running some errands...
Me....
I will always wait for you...
No, it's doesn't seem right..(I deleted the message) It's sounds so needy,let me act hard to get ...
Okay....Good day...
I was ready to shut my eyes when I heard the door bell ring...Can't you guys just let me sleep!!!I ignored thinking that the person would give up but he/she was so persistent....
"I am coming..." I groaned, kicking the duvet off my body with my feet...
I staggered to the door and when I opened it, a man was standing there holding a box and smiling like his life depended on it...
"Are you miss Arya Almasi???"
"It depends who is asking...." I rubbed the sidelines of my head with my fingers...
"Sir Ethan asked for something to be delivered to her...He said she will be in the house..."
"I am Arya Almasi..."
"Okay," He looked at me weirdly," Kindly sign here..."
I signed and took the box from him...I wonder what was in there, the curious me again...
I unwrapped the box and I was rendered speechless...
It was a beautiful dress and a pair of n*de stilettos....
I felt tears at the corner of my eyes as I took the dress from the box ..It was so beautiful...
It had a crisscross sweetheart neckline,hidden back zipper with hook-and-eye closure, slit at the side hem and the off shoulder sleeves...I can't believe I owe a dress which I have always admired from afar...I didn't want to sleep anymore...Who would??? After receiving such a dress from the man of her dreams...
I tried the pair of stilettos and they fitted perfectly...Finally I have another pair of heels...Ethan Marcias, I am really lucky to have you in my life....
As my breakfast: bacon,sausages and eggs warmed in the microwave, I texted Jackie the address to come over with her make up kit so as I could look pretty for Ethan tonight.
"Oooh my God!!!Is this Ethan's apartment????" Jackie widened her eyes in shock, the moment she got into the apartment..
"Yeah...It belongs to that celebrity crush of yours..." I replied dryly...
"Why are you not starstruck like I am????"
"Because I have been here before...Do you care for a glass of juice????"
"That can wait....For I now I need the juicy details...." She clapped her hands excitedly and slumped on the sofa ..
I shook my head at her excitement and sat beside her....
After I told her everything that happened in the house party, how Ethan was jealous seeing me with Ian, how he chose to hold me in his arms than sleep with me, the dress and our dinner date night she couldn't believe her ears...It was like I was talking about a different Ethan....
"Girl, you are so lucky...So what are you wearing tonight????" She asked curiously and I handed her the box....
When she saw the dress and the pair of heels she let out a deafening scream, hugging me so tight....
"Bae, no matter what happens don't let him go...He is the definition of a perfect boyfriend..."
"Do you want to know something????" I smiled shyly...
"He proposed???" She placed her hand on her chest and pretended to be having a heart attack...
"No fool," I slapped the upside of her head, "I think I like him..." I said in almost a whisper..
"What happened to you hating THE Ethan Marcias???"
"I fell for his charm....The moment I saw him I was ready to drop my pants for him...I feel like we are meant to be..." I have never been so honest in my life...
"I am so happy that finally you can forget that jerk of a man Pascal...Right now we are focusing on positive vibes.
All episodes of this story can be found here >> https://www.ebonystory.com/story/my-only-addiction
. So Mrs Marcias, do you mind showing me around???"
"Sure..."
The look on Jackie's face as I showed her around the apartment was priceless...But I can't blame her, the apartment had a sophisticated luxury appeal..
"I will watch some movies as you take a shower..." She suggested and I nodded wordlessly...
When I got into Ethan's room, it dawned to me I hadn't told him thank you for the dress...
I picked my phone from the nightstand ready to text him, when I saw three texts from him...
Bae
Hey pretty doll, I have been notified my surprise has arrived...Did you like it???
Bae
Pretty doll, don't you like the dress????
Bae
Are you okay??? Why are you not replying my messages???
Me
Sorry I was having my breakfast...How could I hate a dress that I have always wished to have???? Thank you so much Ethan...
Bae...
I am glad you loved it. I hope the heels fits perfectly...
Me...
Yeah....How did you know my shoe size????
Bae...
Lol!!! Weird question...Your heels were lying lazily in my room...I want you to send me a picture, wearing that dress...I want to see how perfect you look in it...
Me...
Your wish is my command...See you tonight Mr Marcias....
Bae...
See you tonight pretty doll...
I was looking forward to tonight's dinner with Ethan...I was so happy about it and there was no switch off ...After that dinner, we are gonna make love under the stars, on his balcony floor and whisper sweet nothing to each other...
My n*ked body lying beside his and only a bedsheet on us....After taking a long shower, I walked back into the living room in a bathrobe and found Jackie's eyes glued on the television...She was engrossed into the movie that she didn't hear me coming...
"Miss, do you know that it's 5pm and my prince charming will be here soon????" I yelled onto her ears that she jumped from the sofa...
"Bitch do you want to make me deaf????"
"Stop being a baby and come do my makeup...I want to look perfect tonight.."
"Okay Mrs Marcias..."
When Jackie was done, I looked myself at the mirror and couldn't recognise the girl I saw...She was so beautiful that if I was a guy I could have proposed to her instantly....I went to Ethan's room wore the dress and the pair of heels and walked back to the living room...
"You look so beautiful short woman..." Jackie fanned her eyes not to cry..
"Do you think Ethan will like it????"
"Like is an understatement...He will fall head over heels for you..."
"He said I should send a picture of how I look...Kindly take me one..." I requested but Jackie shook her head vigorously in disapproval...
"Let him be surprised tonight. But I will take one anyway for your profile later.."
I stood still ready to pose, waiting for the photographer to take millions pictures of this beautiful girl when Jackie staggered back...Her widened eyes were stuck on the screen and the look on her face shouted shock!!! shock!!!
"Jackie, why do you look like you have seen a ghost????" I grabbed the phone from her hand and just laughed after reading the blog post..
Ethan Marcias is on a flight going to Los Angeles to check on his girlfriend, model and socialite Ivy Alvaro after she was attached and robbed yesterday as she came from Balos club....
A/N
Hello my lovely readers, thank you for your support..It means a lot...I am sorry it's been a while since I updated, please forgive this busy girl..Thanks in advance...
So to my readers from Kenya, happy Madaraka day....
. .
Read "
Binded by friendship
" by the same author (
Fideh Mwangi
)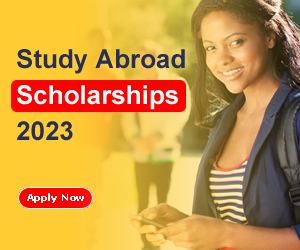 Wants to study in Canada? Checkout this ongoing scholarships in Canada
Ebonystory.com
Views (16852)
Likes (16)
Comments (10)
Rating (4)