My bodyguard - Episode 13
See all episodes here »
It was 6pm, Stacey came out dressed wearing a body hug gown, looking all shades of beauty. Stacey asked Peter to go call Jack for her, that she wants to go out, Peter left running upstairs to Jack's room to inform him of Stacey's request. He got to the door, and knocked lightly on the door, Jack who was trying to catch a short sleep, had to wake up because of the knock on the door.
Yes come in he replied, as Peter walked in... Peter what's up he said, nothing much oo, na small madam send me come call you, she say she wan comot
. OK Peter, go tell her I will be downstairs shortly, Peter gave a nod and left. Jack turned to John that has been looking at him, but Jack, this is 6pm already na, how come she wants to go out this late, when does she plan on returning said John.
My guy if only I had the the answer to this question it would have been nice Jack said, but no wahala, let me go and take her anywhere she wants to go. John and Jack decided to go downstairs together, when they both saw stacey, they were astonished by her beauty, with the dress hugging her at the right places. You look beautiful tonight MA Stacey said John, but she didn't reply, instead she was smiling and staring at Jack who did not say a word to her, John noticed what was going on, and quietly dismissed himself.
Soon, they were already in the car, MA Stacey, where exactly are you going he asked, no place in particular, she replied, Jack frowned, what do you mean no particular place? I was trying to catch some sleep before you sent Peter to call me that you needed to go somewhere. Come on Jack I was just teasing you, I want you to drive me around the beautiful places in Lagos, Jack just shook his head and started the car.
After a long drive round Lagos, they were on their way back home, Jack's phone started ringing, but he ignored it because he was driving, but the caller was persistent, so he had to check the caller and it was his mum he answered the call reluctantly
All episodes of this story can be found here >> https://www.ebonystory.com/story/my-bodyguard
. Hello mum he said, how are you, my son am not fine, what is the problem mum? The last time we spoke, you promised you would visit me, but I didn't see you neither did I get a call from you that you can't make it.
I even heard you got shot, and I have been trying to reach you on phone to know how you are doing, yet you won't pick, I seriously don't understand you she said, mummy said Jack, I didn't pick your call, because I know you will be very worried, but I won't use that as an excuse am truly sorry, he said, you are always sorry son, but you are unrepentant, where are you exactly, I need to see you immediately, she said.
Ah mum, I can't see you immediately oo, am even on the road as we speak, and am driving MA Stacey home, can we fix the meeting for another day? So you will end up disappointing me as usual abi, give Stacey the phone she said, I want to speak with her, mum what for na, he asked, will you give the phone to her this minute, she commanded, Jack was left with no option, he passed the phone to her, MA Stacey my mum is on the line and she wants to speak to you, at this point Stacey was smiling.
Hello ma, good evening Ma, she said, good evening my daughter, please my dear, I would love to see my son immediately, I heard he was shot, pleaded Jack's mother on the phone, I know you need to go home and rest she continued..... No problem MA, Stacey cut her short, we are on our way. She immediately asked Jack to turn the car around, and take them to his mother's place, Jack who was not pleased with this, couldn't say much he had to oblige.
They got to the house, Jack pressed on the horn, and the gateman opened the gate for him to drive in, bayo how far said Jack to the gateman, oga Jack e don tey oo, you just abandon us he replied, Jack just laughed and drove in. Precious was already standing by the door, when she heard the sound of the vehicle drive in, she wanted to be the first to welcome them...
Hey little princess said Jack, the minute they they highlighted from the car, big bro you are welcome she said hugging him, she also gave Stacey a hug . Where is mum asked Jack, she is... He did not wait for her to finish the sentence before he went in to look for her. Please come in, said precious to Stacey. They both entered the house and Jack's mother came out after hearing her sons voice with a big smile on her face, she gave him a big hug, I have missed you son, she said, missed you too mama he replied.
She turned to Stacey who was just smiling looking at them, thanks for so much for allowing me see my son tonight, it's not a big deal MA, she replied. Please have a seat, precious please offer her something to drink while I go talk with your brother inside. The minute they got to the room, she began talking to Jack, that lady is really beautiful, please mum we are not here to talk about her.
It's OK son, am really happy you came to see me, it feels like forever, come on mum he said... How are you feeling now, let me have a look at the place you got shot, Jack stretched out his hand to her, I no longer feel the pain mum, he said am fine now, are you sure, you are fine, I think you should take some time off, you need to rest. No mother I am totally fine don't worry much about me. OK son if you insist.
They went on and on gisting , catching up on old times, that they failed to look at the time, neither did they remember that Stacey needs to be home. Stacey and precious were also having their own discussion, and she wasn't aware of the time until her phone rang, it was her father. Hello dad, she said, Stacey where are you, can't you see the time he said sounding worried, dad don't panic please I and Jack went to see his mother, she asked to see him, since she hasn't set her eyes on him since the incident , she replied.
No problem my child, since you are with Jack I believe you are fine said chief Adekunle, but there is no point coming back home the estate gate has been closed, you both can spend the night at his mother's place or check into a near by hotel if it's not convenient for you. It's OK dad we will take care of it, bye dad and with that she ended the call.
Jack finally came out and discovered that it was already late for them to return home, Jack why don't you guys spend the night since its late said Jacks mother, no mum, we can't her dad will be worried replied Jack. You don't have to worry Jack, dad called and he is aware of our location and also given us the permission to sleep out.... Jack gave Stacey a suspicious look, am not lying Jack, you can ask your sister since she was here when dad called.
It's okay then, I believe you. little princess said Jack please sleep with mum today so Stacey can sleep in your room. Stacey wasn't comfortable with this arrangement, she spoke immediately, no Jack I will sleep with precious in her room, besides we are not done with our discussion said Stacey giving precious a wink. No Stacey I still suggest you sleep in precious room alone, Stacey was left with no option than to accept.
They all said goodnight and went to their room. Stacey showered, changed into precious night wear, and laid down to sleep. While everyone was asleep, Jack heard a loud scream coming from precious room and he ran to go check whats wrong. He got to the room and met Stacey sitting on the bed panicking and sweating. He rushed to her, what's the problem MA Stacey, he inquired, I had a terrible nightmare she replied,
Am so sorry about MA, you will be fine he said to her, you should try and go back to sleep, as he was about leaving, she held him back giving him a pleading look which suggested that she was too scared to sleep alone, Jack had no choice than to lay beside her, soon she fell asleep likewise Jack.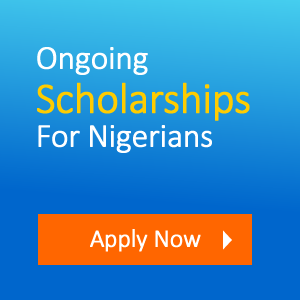 Ebonystory.com
Views (1702)
Likes (2)
Comments (6)
Rating (0)