My bodyguard - Episode 12
My bodyguard
See all episodes here »
The next day, precious comes to visit her brother like she promised. She walked straight to the room, and met Jack and John lying on the bed... She tiptoed to were they were, and she gave them s freight. Ahh, guys name so una dey fear, she said to them she kept on laughing while the guys just starred at her.
Please don't give me that look she said, they chuckled, John walked up to her and hugged her. So how are you feeling now she asked Jack as she settled on the bed next to him, I feel much better he said, why won't he feel much better said John to precious, if you know what Stacey has been doing for him, you will be marvelled, he said having Jack a wink.
Really, said precious smiling like a two year old
. Don't mind him jor little princess said Jack. But big brother, how did you get shot, who was after you? She asked, while they were conversing Stacey was climbing up the stairs to come see how Jack is doing., she was about opening the door when she heard voices and decided to listen.
Jack continued, I got shot because of MA Stacey, how is that even possible brother, she got me distracted, funny enough we were arguing about Sonia, and you little princess told her about Sonia. precious couldn't look at her brother in the face because she was feeling bad that she was the reason he got shot.
Big bro, am really sorry I didn't mean any harm, I only thought it was necessary, please am sorry she said. Come on little princess, it's fine now, as you can see am better now, said Jack hugging her
All episodes of this story can be found here >> https://www.ebonystory.com/story/my-bodyguard
. Stacey who was still by door, was surprised, do Jack is saying am the reason he got shot, she thought to herself, how could he even utter such, with that she turned around and went to her room.
While they were still discussing in the room, they ha knock on the door. Ahh, if e be say na your babe nai dey door oo said John, and they all laughed, Jack just shook his head and asked the person to come in. It was Peter, hey Peter, this one you are here , hope there is no problem asked. John, I don't know sha, but chief said I should call you two he replied. OK, we are right behind you and with that Peter left.
Honey we will be back shortly, said John to precious, don't miss us too much oo, he added and gave her a kiss and they both left the room. Chief and his wife were discussing in the living room, when John and Jack walked in, sir you sent for us said Jack getting his attention.
Oh yes, said chief, I would love us to have dinner together tonight for you returning home safety, Jack and John were happy. But sir you don't have to, you have done enough by paying my medical bills, and am so grateful. Young man said chief, you can't turn me down, with that Jack knew he couldn't escape it.
I heard your younger sister is around said chief, please get her to join us, OK sir he replied. John ease go get Stacey from her room, no MA, please Jack should go get MA Stacey, I forgot something in our room, I will just call precious, no problem, she said.
Jack got to Stacey room and knocked on the on the door but there was no answer, he tried to open the door and he discovered it wasn't locked, so he went in, only for him to meet her lying on the bed, he was surprised that she wasn't sleeping, yet she didn't responded when he knocked.
He went over to the bed were she was lying and tapped her, Ma Stacey, he called out, Stacey was aware of his presence, but still refused to answer, all of a sudden, she spoke in an aggressive tone, don't you dare touch me, she said to him, Jack moved back, he was surprised by the sudden outburst.
I am sorry, he replied I only came here to call you, I knocked but you didn't answer that's why I came in, your father request your presence. She finally turned and looked at him, only for him to noticed that she has been crying, what's the problem MA Stacey, why are you crying he asked her
It's you Jack, you are the reason why am crying, she said, how please he asked getting confused. Oh please don't act like you don't know what am talking about, you are getting me more confused now Stacey, I seriously do not know what you are talking about he replied.
Fine, I will tell you since you are here acting like a saint. You told your sister and John that I am the reason why you got shot, Jack was surprised, MA you are getting it all wrong, fine I agree I said that, but I didn't really mean it was your fault. Am here to protect you MA, so I ought to look out for you, am really sorry for being the reason behind your tears he apologized.
I need to go downstairs now your father must be waiting for me he said, with that he turned to leave the room, Stacey who has been sitting on the bed all this while moved quickly to were he was and held him against the door, Jack was confused, what are you trying to do MA, he asked, I just want to kiss you she replied.
Now they were settled on the table, Jack sat next to precious, the minute he took his seat, she asked in a low tone.. What took you both so long? She wasn't done talking when her eyes moved to his cheek. All of a sudden she started giggling. What is funny little princess, asked Jack.
Nothing bro, she replied but now I know why you both took so long to get here, please tell me why he asked, it's obvious bro, you two were kissing, Jack was surprised, but still act defensively, no we didn't kiss he said, come on bro, you don't have to tell me lies, her lipstick is tattooed to your cheek. Jack quickly touched his cheek and looked at his hand, precious just smiled and concentrated on her meal.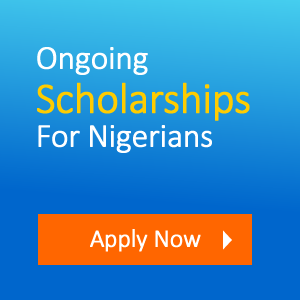 Ebonystory.com
Views (1456)
Likes (1)
Comments (3)
Rating (0)