I'm Getting Married - Episode 9
See all episodes here »
"Good morning sunshine", I recognized the voice, he called me sunshine because according to him, I was bright as the sun. "Nonso?" I asked pretending I didn't know it was him.
"Rise and shine baby girl, there's someone I want you to meet." He said in his most peaceful tone.
I slowly opened my eyes, his smile was handsome, oh how I've missed that smile.
"Hey baby boo", I said and consciously put in efforts to give my best smile.
Just then I noticed he wasn't alone.
Fear gripped me, I didn't know whether to cry or faint, I did nothing though. "Hi there, we are happy to know that you are recovering quickly", the white woman standing beside Nonso said . Her tone mixed with her accent was difficult to tell if she actually cared or she was only mocking me.
She looked exactly like the lady in my dream, what was more scary was the fact that she looked so happy and fulfilled.
"Uh...thank you", I said, sounding as scared as I looked.
"Rachel, meet Diana, my fiancee, Diana, meet Rachel, my nurse", Nonso finally did the introductions.
Phew, just the nurse, nothing more, I thought to myself. I didn't know what I'd have done if my dream actually became reality.
Well, my wedding was still on, Nonso gave me that assurance and just before we went out that day, we had a very nice make out session.
We went to a popular recreation center in Lagos and had plenty of fun
All episodes of this story can be found here >> https://www.ebonystory.com/story/i-m-getting-married
. Nonso really loved nature and he was vast with information concerning plants, we didn't need a tour guide though and we had extreme fun.
After the outing, we checked in to a hotel for the night.
Nonso and I had a lot of talk and catching up to do, I told him I was scared that I'd lose him and he laughed hard. He also had fears that he was going to die, "death is so much scarier than we all think, the fear of not knowing what awaits you after the white light is not a funny situation", he said with so much emotions.
At the hotel, we had exotic drinks and continued the fun. It was all fine until we started kissing in our room.
Slowly and passionately and then the pace increased, I missed him a lot and I guess the drinks and overall fun just got us hyped up. Next thing I knew, our shirts were off, at that point, we should have stopped, we promised celibacy till marriage though we were not virgins and we have done all we could to keep our promise, but hormones were raging already and Nonso's body was so sexy that I couldn't stop.
Long kisses and touches and then it happened, we had sex, the best I've had so far. Nonso was very good and he did things to me, things I couldn't completely describe.
Since we were going to get married eventually, I felt no guilt whatsoever after our first round. The next two rounds were normal and I kept hitting cloud 9 after each round.
What else could go wrong? I thought to myself, we were perfect for each other and despite the odds we were still going to become a couple. If anything at all, last night tightened the bond between us and it was going to be remembered for a while.
What I didn't know was that it wasn't going to be remembered for good.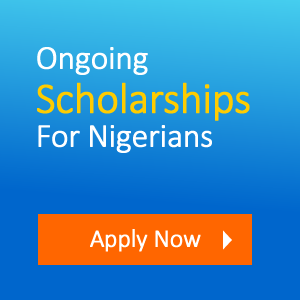 Ebonystory.com
Views (1794)
Likes (5)
Comments (6)
Rating (5)