FIONA - Episode 32
See all episodes here »
20 Scholarships for African Students 2021-2022 (Apply Now)
"It's you?" Michel hoped Fiona and Diamond were wrong about Jimmy. "You are much more lenient than you must have thought. The great Michel" Jimmy teased. "You betrayed me," Michel said in a calm voice. "It's the game of Life Bro, either play or get played," Jimmy spoke out. "What were you thinking? I'm okay being second to you after all I have done for the Salamis?" Jimmy laughed more evilly . "You don't have to do this" Michel tried to talk. "Ohh yes I have, I am the firstborn of the Salami, and by right, I should be the CEO and highest shareowner. I worked with Uncle all my life when you were too busy chasing girls and being a lover boy. But what did I get? And you think that's fair?" Jimmy lashed out.
"What do you hope to gain from this?" Michel inquired, still keeping his calm. "Everything, more than you can ever imagine. Including her, your sweet baby girl. You didn't even care about her, you were going to let her die and now it's all Michel the savior." Jimmy blurted out. "You think Fiona will go that low?" Michel smirk. "What do you think? I will make her cry for my cock every night and you will be in heavy to watch her beg for more" Jimmy boasted.
"Be careful before you go too heavy because I'm not going down without a fight." Michel immediately took out two black pistols and pointed at both Jimmy and Samuel Sash. "Fiona told me you were the real criminal, but I wanted to prove her wrong
All episodes of this story can be found here >> https://www.ebonystory.com/story/fiona
. I so wished they were wrong about you. But I get it, you think my father should have given you this company instead of his son. You think you are better than me and deserve everything to yourself. There were times when we shared everything and I still thought we could continue to do the same but no, you have grown from being a better person to a greedy motherf***.," Michel slammed. "Dont be too confident Cousin, you are alone and I have guards," Jimmy threatened. "That's where you are wrong because I have them," Michel said pointing to Fiona and Diamond walking towards them. It was then when the police shouted from the back, "freeze, lay down your weapons." "Any attempt to move, the police will shoot you." Diamond spoke.
"Norway, you ungrateful son of a bitch" Samuel Sash yelled at Diamond, recognizing him as one of his employees. "Its Diamond Sash, the biological son of your late brother Mustafa Sash, the one you murdered in cold blood. Remember?" Diamond reminded him. "You? That can't be true. You were supposed to be dead." Samuel Sash shouted. "I can't because am still standing here. "I am sure you didnt see this day coming" Diamond was furious at his uncle for the murder of his parents. "Your reign is over. Give it up" Fiona started looking at both Samuel and Jimmy. The police had seized the three guards with Samuel. And the others that were taking care of the drugs. "I am never letting you have my company," Samuel said and fired at Diamond but the police were so fast to shoot him too. Both Diamond and Samuel Sash fall to the ground.
Jimmy was handcuffed and taken away while Diamond was rushed to the hospital but Samuel Sash died immediately.
~~~~
"I am sure you have all that you need now, I will be going," Kisha said to Diamond who was sitting in the hospital bed. He had a bandage on his left arm to where the bullet had touched. But he was doing much better. "Kisha, I am very sorry about everything. Diamond apologized. "Sorry for what exactly? Almost getting yourself killed or the fact that you lied to me all those while and pretended to love me only so you could revenge on my family?" Kisha screamed in his face. "I wish I can take it back. It all started with getting back at Michel but I.., I care about you. We could start all over again. Please let me make it right." Diamond pleaded. "You had the chance, but you lost it," Kisha said turned to leave the room but Fiona and Michel walked into the hospital room with a bundle of flowers and fruits for Diamond.
Fiona went over and gave Diamond a giant hug with a smiling face. "Hey, little sister" Michel walked to Kisha and gave her a slight hug. "You have lost from me," Michel told her. "I know, Just been doing one or two things," She told him. "Hey, hope you feeling better" Michel greeted Diamond. "Am doing great man, how about you?" Diamond asked and Michel only smiled.
"I was on my way out," Kisha said and turned to leave but Michel stopped her. "I should be the last person interfering in your love matters. But I hope you can give him a second chance. " Michel said nodding his head with both hands in his pants pocket. "He messed up but he also saved my life and tried to make things right," Michel told her these.
"I think we would just leave you both to talk more" Fiona kissed Kisha on the cheek and dragged Michel along with her outside.
~~~~
"I didn't think you would have come to see me," Jojo said from behind the cells after she saw Fiona and Michel. "We are not here to see you, they are," Michel said and cleared the space for his Uncle and Aunt, Jojo and Jimmy Parents. Michel Father and Jojo Parents had returned after hearing the news. And they all were at the police station.
"Mama" Jojo called upon seeing her parents. "What have you done to yourself? What got into you" Jojo's mother cried. "Am sorry Mama" Jojo also cried. The officer was ordered to open the gate for Jojo and she was allowed out. "We talked to your brother, and we have come to take you with us to Dubai." Her parents informed her. "And Jimmy" Jojo asked. "His case is more of a state issue, we couldn't help him," Jojo's father told her.
"I know this is also hard on you. You did what anyone in your shoes would have done. I just hope you can find a place in your heart to forgive them" Jojo mom said to Michel who only nodded. Michel Uncle tapped on his shoulder and made his way out of the building. Jojo and her parents departed Marine city that very day to Dubai. Meanwhile, Fiona had gone to release Olivia.
'We are two different people. And I figure, keeping you here won't do much. You have been billed" Fiona informed Olivia and she was surprised. "You are allowed to leave and have a normal life," Fiona added. "And?" Olivia asked with surprised. "You are never allowed to return to Alisa or even hold a passport or any legal document of this country," Fiona stated the conditions to her. "You can go home and pack a few things and a car will be waiting to drop you at the airport before 6:00 AM." Fiona gave clear instructions and walked away.
~~~~
"Are you ready to do this?" Michel asked Fiona with both of them standing outside of the Vault, where the original map had led them. Michel was the one who opened the vault, and they both walked in. It was the most beautiful place she had seen. Packed with a wide variety of natural resources, diamonds, pearls, gold, silver, and you name it. She had initially overlooked the vault because it looked so old from the outside but the inside was a whole mansion by itself. A life worth of treasure that could build empires. "This is just wow, like wow," Michel said leading the way. Looking around the place while trying to comprehend the beauty and wealth that had been put into place. "This is more than anything I had imagined," He said and turned his back to face Fiona but she was on one kneel. "What in God's name are you doing?" Michel face was completely covered up with shock. Michel Salami, I know this is weird, maybe a little too weird, but would you Marry me. I know….?" Fiona posed the question. But before she could complete whatever she was going to say, Michel swept her from her feet and kissed her for the longest time before responding yes. "I cant believe you took the responsibility from me but yes, I am dying to be your husband. They both embraced each other and exchanged rings.
Michel stood nervously in the reception hall. It was the fifth time that Diamond had told him it was going to be okay but he couldn't help it. What was taking her so long? He kept twisting his bowtie with both nervousness and excitement. It was then that the doors went flying open with Fiona and her Dad marching towards the Alter.
And she said, "YES, I DO".
The EnD
20 Scholarships for African Students 2021-2022 (Apply Now)
Wants to study abroad? Checkout this ongoing international scholarships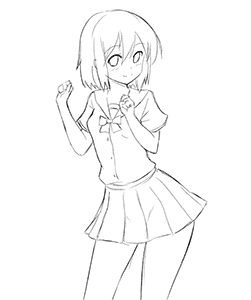 Thank you for reading this story to the end. Am sure you enjoyed it. Please support us by sharing this story to your friends. Someone had probably shared this story to you and that was why you had the opportunity to read it too. Lets continue the cycle. Just one share from you can make us grow bigger. Please don't go without sharing.
Ebonystory.com
Views (7072)
Likes (10)
Comments (11)
Rating (3.17)