FIONA - Episode 4
See all episodes here »
"Good Morning Angella, how are you doing today? Lola greeted immediately after entering the room of Angella. She could not speak but nodded instead with a warm smile to welcome Lola. "It's breakfast time and you should come and join us". Lola invited and she obliged.
They went downstairs and everyone was already at the dining table except Michel and Jimi who traveled that morning. "How are you doing today," grandma Mia asked Angella and she again nodded with a big smile to indicate that she was doing well.
"You came yesterday and there were too many dramas and we didn't even get to introduce ourselves to you" . Kisha spoke. "Who cares, why should we be interested in telling a stranger about ourselves" Jojo argued. "Common Jojo, she is harmless" Kisha tried to reason with her. "I don't care, she is a stranger and doesn't belong here" Jojo refused. "You know what, deal with yourself and your arrogance, she is Michel's guest and you know better than to anger him.". Lola tries to beat sense into her skull.
"Enough of this noise and every one your their food," grandma commanded.
``````````
"Come and walk with me, let me show you the palace" Lola suggested immediately after they were done with breakfast. "Are you serious right now? Showing a stranger around the palace?" Jojo argued
All episodes of this story can be found here >> https://www.ebonystory.com/story/fiona
. "I will join you both," Kisha volunteered. "Do you even have a choice other than to go jumping behind your master? Am sure you have no choice or why else would Uncle Michel have adopted a low life like you" Jojo said to Kisha who felt hurt by the response. "Jojo!! Grandma Mia shouted. "Do not listen to her" Lola tried to counsel Kisha. "What, did I lie?" Jojo continues. "Not a single word from you again Jojo, enough of this madness of yours". Michel's voice came from out of the blue. They all became quiet immediately and for once grandma Mia seemed excited to hear Michel's scream.
"Angella( said turning to Angella) is my guess, if you have issues with her then come to talk to me." He said in a warning tone and Jojo seemed to have gotten the message. "I take you are feeling better," Michel asked, pointing to Angella who nodded affirmatively. "Let me know if you need anything," he said and immediately walked back to his suite".
"Come, ladies, let's go," Lola said, leading the way for Angella and Kisha and they headed out.
"My name is Lola, Lola Salam, And Kisha is my sister." "elder sister" Kisha corrected. "No, I mean just by a few months" Lola defended and they all laughed. "Michel is our elder brother. He's older than us like seven years. Well, I'm 23, turning 24 on November 2." Lola explained. "And I turned 24 last month, on March 27," Kisha explained.
" Jojo and Jimi actually grew up with our parents but they are the children of our father's little brother's uncle Richeal Salam, currently basing in Egypt with his wife. Jimi is older than Michel like three years and Jojo is older than us by a year and a few months. ". Lola explained. "Dad is currently in Dubai, but I am sure he would be glad to meet you" Kisha added. "Am sure you already guess it, Grandma Mia is the mother of Uncle Richard and our dad". Kisha added. "I really wish I could know more about you but I'm sure with time we are going to know much about each other and be good friends" Lola suggested. The ladies went around the palace, talking about family and showing the palace to Angella.
"I think we should be going inside now, it's almost time for lunch and after that, we can head for some shopping." Lola sugged and they all headed inside where they met Jojo already eating. They too joined the table and ate lunch without any drama this time around.
"Who's ready for some shopping?" Lola shouted immediately after launch. Together with Kisha and Angella, they headed to the Gambia Boutique.
The ladies returned home late, a little past 10 pm and met grandma Mia quietly waiting for their return.
'Michel is angry, he has been screaming since. Just go to your room and void his anger this evening" Grandma mia warned immediately after they entered. Jojo had been laughing and excited that Michel was going to get mad at Angella, Lola, and Kisha.
"You are careless and now taking your carelessness towards her(pointing to Angella) isn't it" they heard Michel's voice coming from the stairs and both Kisha and Lola froze. "And you, am supposed to be babysitting you and reminding you to take your drugs isn't it? Now get out of my face" he screamed at Angella who immediately ran to her room. "If you both have nothing important to do other then touring the city, better keep her out of it" He warned before turning his back to leave the house.
"Ehnn Michel" Jojo called. "Am not interested" he lifted the bank of his hands to shut her up before walking out.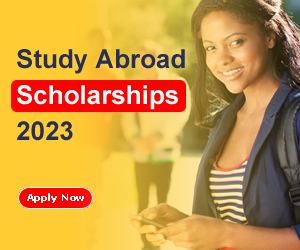 Wants to study in Canada? Checkout this ongoing scholarships in Canada
Ebonystory.com
Views (12441)
Likes (4)
Comments (3)
Rating (3.5)