Triumph - Episode 15
See all episodes here »
Even though Kenneth had heard lots of amazing stuff about Magodo GRA, several times since his arrival in Lagos, he had essentially dismissed the bulk of what he had heard as mere embellishments. But his entry into the district a while ago had convinced him that Magodo GRA was indeed a fascinating district. All the houses stood glowingly in multifarious colours and were built in conformity with latest architectural trend.
Kunle Adeife's Mercedes drove into a street in the GRA, Omotide Street, and then pulled up right in front of a white detached building with a tall white wall adjoined with a black iron gates, one of the two gateposts bore a vivid inscription NO 132 . A stodgy man with astute eyes and spruced beard who was clad in a blue-striated shirt stood in front of the metallic gate and watched the passengers alight, and as soon as Kunle and Kenneth came within an earshot, the stodgy man trumpeted: ''You really got me rattled Mr. Kunle, your firm paid a whole year rent three months ago and up to now no one has moved into the apartment.''
''That's why I'm here, Andrew, I was trying to sort out a few things all that time. The staff member that should have moved in couldn't do so for some reasons
All episodes of this story can be found here >> https://www.ebonystory.com/story/triumph
. By the way Andrew, the young man standing beside me is Kenneth Duromola, he is my brother. Kenneth, this is Andrew Watari, the property manager.''
Andrew extended a stubby arm, which had a golden wristwatch strapped to the wrist, to Kenneth which he grabbed and shook. Kunle then said to Andrew, ''he's going to be your tenant for the next nine months.''
''I will show him round the house,'' Andrew said.
The property manager's words made Kenneth sigh happily, hardly believing his ears, and watched him unlock the giant padlock that secured the gates and then proceeded to open the gates. The manager motioned to Kunle, as he walked into the compound. Kenneth wasted no time in joining the two men inside the compound.
Kenneth stepped into a palatial compound and his eyes glinted.
Standing prominently in the fore of the compound was a detached duplex in immaculate white with a bright, blue roof, whose frontage was decked with flowers.
''That's Mr. Bartholomew Adunfe's residence, I will tell you more about him later'' Watari said casually, nosing at the grand duplex.
Watari them led them around the duplex taking them through a path on the right flank of the building, laced with interlocking gravels, which linked the frontage of the compound to its rear. At the far back of the duplex, lay a white two-roomed bungalow lay. It had wide trim lawns in its frontage and also surrounding it, a lawnmower stood in the middle of the lawn in the front of the building.
Kenneth watched the beautiful surroundings with disbelief, ''This must be a dream,'' he said to himself. This was a kind of house he was not sure he could have afforded to rent in Lagos even if had worked in the city for twenty years, he thought, gazing around its pleasing scenery. Andrew Watari briskly led them through a pavement that ran through the lawn onto the verandah of the bungalow.
They walked to it and crossed onto its narrow, tiled corridor. The property manager stepped near a door, inserted a key into the keyhole and unlocked the door; he opened up and led the other two into a white empty room that had bright blue Spanish-tiles lay on its floor and white ceiling overhead. The two large sliding window-panes it had, gave onto the fringes of lawn and the pavement outside. Kenneth surveyed the interior and beamed happily. He found it incredulous that he would soon be putting down roots in such a cozy apartment.
''So as you can see,''Andrew said, ''it's fit for a king.''
Kunle and Kenneth nodded in agreement. Andrew then led them into the adjoining bedroom, kitchen, toilet and the bath room.
By the time the tour ended, Kenneth was on cloud nine and he turned to Kunle Adeife: ''How can I thank you, for your kindness sir? ''
''Oh, save me all that Kenneth.'' Kunle patted him on the shoulder.
Andrew led them back out onto the pavement, as they got set to make their exit.
''This estate belongs to Bartholomew Adunfe,'' Andrew Watari informed them slowing his pace, ''he's a veteran, a businessman, very stern, very principled and stiff as a ramrod. Bartholomew Adunfe values his privacy and to say he is strict about how his properties are handled is an understatement, and even though he doesn't live here, he's got feelers who report back to him from time to time. The big building over there,'' he said nodding in the direction of the duplex that stood in front, ''is always frequented by his kindred.''
He then suddenly halted his steps and turned to look Kenneth square in the face, his dark astute eyes clapped on Kenneth's which were a few inches above those of the property's managers, ''if you're going to live here you must be at the best of your conducts. Are you married?''
''No.''
''Then it will be best if you stay lone, but if you intend bringing in someone else, on no account must it exceed one person and you must note that both of you will be bound by the estate's codes of conduct. Bartholomew's lawyers would not mind taking drastic actions against anyone manhandling his property. I tell you again, you must conduct yourself very well, if you're going to live here.''
''That's no problem,'' Kenneth said assuredly, smiling. He was happy that he was allowed to bring in one roommate; and since Alfred had left the city already and Mathias would also be relocating out of the city, it meant he could be helping out Marcus by asking him to join him in his new apartment.
Andrew briefly regarded him then shrugged. ''You will have to follow me to my office; there, I will take down your bio-data. I will also give you the estate's codes of conduct including the eviction clauses all of which you must read and sign, before moving in.''
Kunle impatiently glanced at his watch, ''I must be on my way to the airport now,'' he said, turning to Kenneth, ''Follow Andrew's directives. I don't a have a reason to doubt your sense of responsibility. I hope you won't give Mr. Adunfe a reason to activate the eviction clause.''
''I won't cross him. I won't break the house rules,'' he replied resolutely, ''I won't let you down, Mr. Kunle.''
''Good,'' Kunle said, dipping his hand into his pocket and bringing out some wads of crisp currencies which he handed over to Kenneth, ''that would bridge you overt till the end of the month. Be in Dele's office very early on Monday.''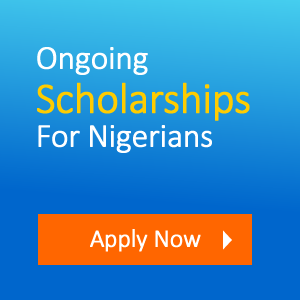 Ebonystory.com
Views (401)
Likes (2)
Comments (1)
Rating (0)