Triumph - Episode 17
See all episodes here »
Kenneth sat coolly in the reception of Dele Delani's office as he waited for the manger to finish up his meeting so that he could see him. Ten minutes ago, he had received summons from the manager asking him to see him, so he had come to answer the call. But because Delani was busy in a meeting in his office, Kenneth had to wait at the reception in the crisp white shirt and a red tie he was wearing on black polyester trousers. Since starting work in the leisure centre two months ago, he frequently had reasons to come and see the manger for official reasons and he was sure there would be yet another official discussion today.
Now as he sat, waiting, memories of his first day at the leisure centre slowly drifted to his mind. On that occasion, he had arrived at Dele Delani's office and the manager had had interacted with him, asked for his credentials, scanned through them and nodded approvingly . ''You read accounting and fortunately the post of assistant assistant accountant is vacant.'' The manager had said, looking him in the face. ''We have been unable to find the right person to fill the post, so, you'll be assisting the accountant here, his name is Raymond Agbo. I believe you'll learn on the job, and we on our own part will also give you necessary trainings that we deem worthy
All episodes of this story can be found here >> https://www.ebonystory.com/story/triumph
. I want you to start work today.'' Kenneth had barely believed his ears as his eyes began to twinkle. ''Thank you sir, I'll never disappoint you,'' he had said, almost leaping from joy. ''Good, you'll have to go to the open registry where you will submit copies of your credentials, you'll also be given an appointment letter right away. Congratulations, Mr. Kenneth Duromola.''
The reverie ended leaving a thin smile on Kenneth's face, his heart appreciatively went to Kunle Adeife, whom he had wanted to see but had remained out of town for the past two months, thereby limiting correspondence with the recruitment consultant to telephone conversations, and it was during his chat with him four days ago that he informed him of his birthday ceremony.
Suddenly, he saw the glass door to Dele Delani's office slide open, and some men clad in business suit filing out and the flashback he had been having quickly phased out.
Moments after the men had left, Dele Delani invited Kenneth into the office.
''How is work at you end?'' Dele asked after they'd exchanged greetings.
''It's going on fine,'' Kenneth replied, eyeing Dele's crisp blue suit.
The manager nodded in agreement. ''I've already got feedbacks from your department. I've spoken with Raymond and I must tell you everything I've heard from him about you has been highly impressive. I was told you're very diligent.''
Kenneth smiled; his fingers briefly toyed with his pink red necktie. ''Mr. Raymond is a good man, I'm happy to work as his assistant.''
''I must tell you that Raymond will be commencing his annual leave very soon, as a matter of fact in three weeks time, and since you're his assistant, it means you will be the one to hold the forte while he's away. I therefore want you to garner as much operational tips from him that will make you to run the department smoothly till he returns.''
''I will do just that,'' Kenneth said.
''I've also spoken to Raymond to show you all the nitty-gritty of work in your department.''
''Thank you sir.''
''In addition, by now you must have known the leisure centre has been building a new cinema auditorium.''
''Yes, I'm aware sir, it's a one-thousand-capacity auditorium, very close to the leisure centre's private pool.''
''Yes, that's right, we started building the auditorium over a year ago and we sunk almost twenty-five million naira into it.''
''That's a lot.''
''Yes it is,'' Dele said, '' We have to build the new auditorium because the one w we had was too small and also old-fashioned. Now, the main gist is this, in exactly four weeks from now, the new auditorium will have been completed and will be formally commissioned.''
''That's great news.''
Dele smiled. ''Yes, great news. So, we're marking the opening by giving a weeklong show comprising movie premieres and musical concerts on alternate days. We're drumming up awareness in the city already using print and electronic media. So, we expect the turn-out to be large. Raymond would've started his annual leave by then, so it means you'll be the one in charge of accounts during the fanfare. I've instructed Raymond to meet you and put you through things before he commences his leave. I hope you'll be able to rise to the occasion.''
Kenneth looked Dele in the eye and answered confidently: ''I'll do my best.''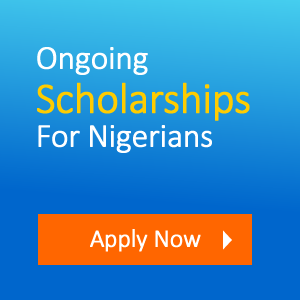 Ebonystory.com
Views (432)
Likes (3)
Comments (2)
Rating (5)