Triumph - Episode 18
See all episodes here »
Later in the day, after rounding off his work for the day, Kenneth decided to take yet another glance at the auditorium which Dele Delani had spoken of earlier. After taking a look at the new structure, he thought, he would then check on Tammy, his uncle whom he had seen just once after the demolition exercise of their former home.
Satisfied with the way the day had ended, he stepped out of his office and locked its door. Outside, he met a co-worker, Felix Bassey, a computer scientist, who worked at the leisure centre as information technology officer and who had been nicknamed Mr . Computer by virtue of his job. Felix Bassey was a slim, lively man with a lean oblong face whose oval rimless glasses always made him look like a prodigy. Felix was one of the few people in the leisure centre with whom Kenneth had very close acquaintance. And as soon as they saw they slipped into a hearty chats on computers and ICT before going their respective ways.
After his discussions with Felix, Kenneth walked through a concreted snaky path that ran along a private swimming pool and then came to the site of the new auditorium. Under the later afternoon sun, he stood and observed the dome-shaped auditorium closely. The auditorium had an orange corrugated roof, latticed rectangular glass windows and four exits, two on either side of the hall
All episodes of this story can be found here >> https://www.ebonystory.com/story/triumph
. With interest, he observed an army of construction engineers excitedly moving round the auditorium with their working tools.
Later, he walked away from the site and was going to head for the path that led to the main gate when he heard cacophony of noises from a direction to his right. He was aware the direction from which the noise was emanating led to the site of a private swimming pool in the leisure centre. The leisure centre had at least six swimming pools out which one was reserved for its principal staff but because the principal staff rarely used the swimming pool, it then meant the site of the private swimming pool was often still and desolate. The private swimming pool was partitioned off from the rest of the leisure centre by a concrete wall adjoined to the leisure centre's fence.
Kenneth found himself wondering what could have sparked such din from an area of the leisure centre that was known for tranquility. And as he turned in the direction of the hubbub, he saw one of the leisure centre's security guards whom he knew as Eze Edwards, a hefty man, in his crimson and black uniform, grabbing a girl in her early twenties by the arm and dragging her rather savagely away from the path that led to the private swimming pool, apparently en route to the security post at the main gate. A small group of spectators were following the security officer and the girl in a sort of procession, jeering and taunting her as she walked with a drooping head. Her body was moistened by copious sweats which continued to ooze unabated. Kenneth walked up to the procession and inquired from Eze what the altercation was all about, the security officer gritted his teeth as he turned to face him, his expression stern and impassive.
''It's all about this criminal-minded girl,'' he bawled out, tightening his grip on the girl's frail wrist who could only let out a yelp as he did, ''she scaled the side of the fence around where the private swimming pool was, then helped herself into the swimming pool, she had left the swimming pool and was trying to climb the wall and jump outside when I sneaked in on her. I guess she's been doing it for long, because we rarely sue the swimming pool, she had been easing herself into the pool, swimming in the pool whenever she likes and the slipping out of the premises by climbing the fence.''
Kenneth eyed the girl critically. She was of average height, dark and slender and she wore who wore a coral body-fitting blouse on fading blue jeans, curiously. Her black hair was frizzy and her head hung from shame.
The girl managed to lift up her head to meet Kenneth's gaze. ''Please…, please…. help me beg him,'' the girl said, motioning to Eze, '' I wanted to swim in the leisure centre's swimming pools, but I don't have the money to buy tickets, that's why I climbed in over the fence….'' she muttered under her breadth, lifting up her head to meet his glare.
Kenneth studied her stricken face then said: ''What you did is unacceptable, nothing can excuse such behavior. You'll someday become a mother, how are you going to train up your child?'?
The remonstration by Kenneth made the girl quiver momentarily and her head dropped again.
Kenneth turned to Eze. ''When situations like this arise in the leisure centre, I mean, when you catch people using the leisure centre's facilities illegally, what is the normal punishment?''
''That's simple,'' Eze replied. ''Such offenders either pay triple the normal price of tickets they would have ordinarily bought to enjoy facilities in the leisure centre or we hand them over to the police. What this means is, in this case for instance, the standard price of ticket for anyone to use the leisure centre's swimming pool is 500 naira for thirty minutes, so it then means she will either pay 1,500 naira as fine or we hand her over to the police!''
Again, the girl lifted up her head and looked at Kenneth pleadingly. ''Please, help me out, I don't want to be disgraced or handed over to the police, I don't want to be put to more shame…''
Kenneth turned sharply at the girl, ''What's your name?''
''Lauren…, Lauren Joyce,'' she squeaked, raising her head and eyeing Kenneth wearily.
''Now tell me Lauren, if we help you out today, will you scale our fence again?'' The girl drew in a long breath and a small smile appeared on her beleaguered face which quickly vanished apparently remembering she was still in a mire and yet to be discharged.
''No, I won't, I swear, it won't happen again'' she whimpered then looked away.
Kenneth fished out b his wallet, brought out three five hundred naira notes from it and handed them over to Eze. ''That's her fine, I've helped her to pay it,'' he said, ''And also, she has made a promise, let us hope she keeps it.''
Eze eyed the girl with despise then loosened his grip on her wrist. ''You're lucky today, next time you might not be so lucky!'' he said, freeing her and leaving the spot as onlookers began to disperse.
Soon everyone had left the spot, leaving only Kenneth and Lauren.
And just as Kenneth was also going to walk away the girl said aloud, ''Thank you, please do you mind telling me your name?''
''Kenneth.''
''I guess you work here.''
Kenneth nodded. ''Yes, as an assistant accountant.''
Now Luaren brightened up. ''Thank you very much.''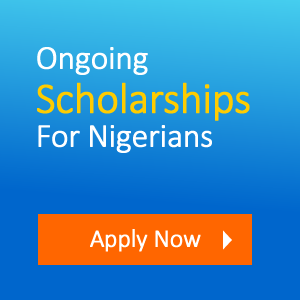 Ebonystory.com
Views (418)
Likes (1)
Comments (1)
Rating (5)