Triumph - Episode 19
See all episodes here »
Kenneth took a cab to the city mall, from where he bought rolls of brand new brocade, two gold-plated wristwatches and five pairs of footwear which he parked in an orange sac and then joined a bus to Tammy's place. Ever since he started work, he had nursed the intention of expressing his appreciation to Tammy who had facilitated his coming to Lagos and who had also provided shelter for him until two months ago. And in spite of the rather noxious attitude of Tammy's wife to him, he still firmly believed he owed his uncle a lot of gratitude.
He knew the area of the city where his uncle now lived it was Eyaji Street, a slowly developing district, just a notch better than the Gully . The house his uncle lived was a lone unpainted bungalow, partially hedged with weeds and bushes.
As soon as he came near the house, his nieces who were doing piggyback in its frontage, in stained shorts and oversized tops, ran up to him, holding and hugging him affectionately. Their sweaty bodies were cocooned in specks of dust and sand, and Kenneth helplessly watched them rub the dirt on their palms against his clothes as they embraced him.
Jerome lightly collected the sac he had from him, held it wide open, looked inside and jumped
All episodes of this story can be found here >> https://www.ebonystory.com/story/triumph
. ''There is a cloth, two gold watches and sandals,'' he remarked with a mouth that had lost some dentition, the announcement made the three other brothers to gather round the orange sac and peered through. ''Ah, ah, cloths, watches, sandals!'' they squeaked excitedly.
Kenneth smiled at them as they ushered him into the house. ''Uncle Ken,'' Jerome said, ''are they all for me?''
The question made the other siblings scoffed at him but Kenneth looked at the boy who was just knee-high, patted him on the back, ''I would have given you the whole lot, but because you bed-wet, I won't.''Jerome jerked up his head and looked into his cousin's eyes.
''But I don't bed-wet every day, and when it happens, it's always a small, little pee.''
''Liar!'' his brothers jeered, and the little boy yelled at them, such that there was a huge hubbub by the time they came into the room where Kenneth met Tammy seated amidst familiar furniture and gadgets but with different spatial arrangements. The two exchanged greetings; not long afterwards Fikayo appeared in a huge blouse and wrapper at the door of the living room to greet her brother-in-law.
''We have missed you a lot since you've gone to live at Magodo. How I wish you could come back to live with us!'' she said with a wide grin on her face.
Kenneth eyed her and gave a wry smile. ''Thanks for the invitation but I'm doing just fine at Magodo,'' Kenneth replied.
Fikayo eyed him enviously. ''And I heard your house is in GRA, Magodo.''
Kenneth nodded.
''I heard that place is like little London,'' Fikayo remarked
''Yes, people say so.''
For a long moment she remained at the doorway with her eyes scouring Kenneth's face, it surprised her to find his skin had become supple and luxuriant within two months.
And with her eyes still grazing Kenneth's face, said, ''Your cheeks are full, I bet you've been feeding like a prince over there especially now that you have a job. I can imagine the large steaks of meat that will be in your pot: pork, beef, goat meat . . .'' she abruptly broke off, on seeing the stiff look on her husband's face and she quietly left.
A little latter, Kenneth drew the sac, which he brought along, nearer and started dishing out the contents as he did, the four boys quickly swarmed round him and watched his hand stirring the interior of the orange sac eagle-eyed. Turning to them one by one, he handed over a pair of footwear to each of them. And as they received the gifts, their faces burst into wide grins; they thanked him and ran out of the room excitedly with the presents, presumably to show their mother.
After the children had dashed out, he then turned to Tammy and presented the watches and brocade. ''That's for you and your wife,'' he said. Tammy regarded the items thoughtfully, he could see they had quality strewn over them and was certain his cousin had parted with a fortune to acquire them.
''I'm happy with what you have done,'' Tammy said,'' it's kind of you to have bought all this expensive things for us, but I must add that you don't need to spend that much next time, you're just settling down in this city and would need a lot of money for that purpose.''
''I know, but there are certain things I just have to do. '' he replied. Soon Fikayo reappeared, with her children dancing around her, she glanced down at him where he sat, and smiled, ''thank you for the beautiful gifts,'' she said.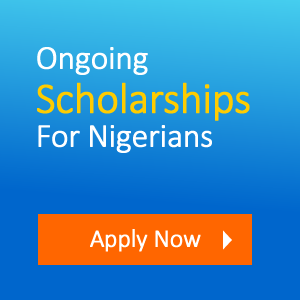 Ebonystory.com
Views (387)
Likes (1)
Comments (0)
Rating (5)