Triumph - Episode 21
See all episodes here »
The Saturday afternoon sun was burning mildly and Kenneth stood by on the verandah savouring the rather still scenery- he kept his own company on most Saturdays because Marcus never stayed home on weekends- and Kenneth's own array of friends had been depleted following the demolitions at the Gully that had unceremoniously fanned them out to the four corners of the earth. He consequently found employment in doing house chores, in laundering and in reading novels.
A little while ago, he finished off laundering his clothes, and then came out onto the verandah, gazed across at the surrounding lawn and found a large chunk of grass was beginning to grow, spilling out of the long rectangular line that shaped it, instinctively, his eyes drifted, over to the lawnmower which was placed under the shed, he went into the shed and fetched out the mower . He wheeled it into the middle of the lawn and started it, the rotating blade underneath began to slice off the grass in a lissome manner and shreds of green leaves flew in all directions from the underbelly of the machine as he drove it round the corners of the lawn
All episodes of this story can be found here >> https://www.ebonystory.com/story/triumph
. He was engrossed in the activity for considerable time under the intense afternoon sun and soon began to sweat.
When he eventually halted the exercise to examine the amount of work he had done, he was overly impressed. The lawn now looked like a long roll of green Persian rug. Satisfied, he turned off the engine and as he did, he heard the metal clutters of the gate. He walked towards it opened up and was surprised to see Felix Bassey, in a blue jacket and black trousers coming up the pavement and carrying a backpack. ''Felix, Mr. Computer?!''
''Kenneth!'' Felix boomed, smiling.
"This is a big surprise, I never knew you'd call on me, I never knew you knew where I live . . .''
''I never reckoned I'm going to see you myself, I came to Magodo to see someone and then remembered you once mentioned to me you lived at number 132, Omotide Street, Magodo, GRA, so I felt I should check you on you even then I was wondering if I would meet you at home.''
Kenneth ushered Felix into his apartment, offered him a chair and then dashed into the kitchen to peel a tuber of yam which he sliced and washed before transferring them into the pot on the gas burner. While the food was cooking, he returned into the living room and sat right opposite the visitor.
Felix surveyed the living room. ''You've got a descent apartment,'' he remarked.
''Yeah, I normally do all I can to spruce it up.''
''The house itself is magnificent just like all the houses on the street.''
''Yes, Magodo GRA is known for the scores of impressive buildings that strew it.''
''And it's the reason why it's only very rich people who can come anywhere near it.''
Kenneth chuckled. ''You're not insinuating that I'm very rich, are you?''
''In a way, I consider you rich.''
''Well Felix, I can tell you there is a whole lot of tales that surround my living here, but the summary of it all is that I'm living here rent-free.''
''Then you're lucky,''
''Well in a couple of months time all that might change.''
''You're luck all the same, this is the kind of place I'd love to stay free-of-rent even for a short time.''
Kenneth laughed; his eyes went down to the backpack on the floor. ''What are you carrying around?''
''Oh, my backpack?''
''Yes.''
''It contains my laptop, I've a pile of work on it.''
Kenneth eyed him curiously.
''There're a couple of work I do in my spare time and one of them is web designing.'' Felix said.
Kenneth goggled at the visitor. ''Web design, you can really design a web? ''
''Yes I'm a web designer, now, I don't claim to be a professional but my works are generally regarded as good enough by people who have seen them.'' The visitor said, reaching for the backpack, drawing it nearer, and unzipping it. He brought out a laptop which he opened and turned on. His fingers swiftly danced on the trackpad as he moved the cursor through folders in the document file, and then clicking on a folder, a blue page came on. The page had an azure borderline and a cyan headline, while the fonts were in an impressive flowing pattern. He turned the screen of the laptop towards Kenneth, who rose up at once and inched nearer the computer, then squatted as he studied the page and beamed.
''Terrific! ''
''That's a web page I recently designed.''
''This can pass for a professional piece of work,'' Kenneth stated with his eyes still darting across the web page.
''Thanks.''
''How long did it take you to learn it?'' He asked eagerly, returning to his seat.
Felix shrugged. ''The truth is being a computer scientist, Id learnt the theoretical stuffs of many of this things in school, but to answer your question, I started off as a graphic designer, before delving into other things '' he said as he drew the laptop closer to himself and then shut it down.
''I was actually a graphic designer for about 2 years, then a year ago, I delved into web designing.''
A quizzical expression appeared on Kenneth's face. ''All that is a whole load of cant to me,'' he said,'' web design, graphic design; what are they?''
Felix was in stitches as he observed his host had been flummoxed by the IT terminologies. ''They're all simple things,'' he replied. ''Only, web designing is kind of more advanced than graphic designing. When I started off two years ago, I was as confused as you are too.''
''I thought as much, '' said Kenneth.
''How difficult is web designing?''
''Let's say moderately difficult because you've to learn such things as coding and programming . . .''
''I see, '' Kenneth cut in rather impatiently, obviously put off by the mere sound of the two lingos.
''Now tell me about graphic designing.''
Felix sighed, ''It's also technical but definitely less difficult than web designing. I find it easier to start out as a graphic designer.''
''I think I can relate to that, I know graphic is an English word, and it's all about diagrams. So, can I then call a graphic designer a designer of diagrams?''
Felix clapped his hand excitedly. ''There you go! You got it right,''
Now Kenneth sat still, round-eyed. ''Tell me more about this graphic designing stuff,'' he said, ''I'm beginning to develop interest in it.''
''Really?'' said Felix, ''You see, a graphic designer uses such things as images, geometry, letterings, colours and so on, to make a visual description in other to convey information.''
''Making a visual description means drawing,'' Kenneth said.
''Yes, but it's certainly not as difficult as you're imagining. Most of the working tools of a graphic designer are embedded in adobe creative cloud – which is a type of software.''
''What is that?''
''Adobe creative cloud is a software which is equipped with the basic tools you need as a graphic designer. The tools are there to assist you in your work.''
''Um, sounds nice, leaving the question of getting a laptop.''
''Yes, you should get one, there are many affordable laptops around now.''
''Yes, I will, as I'm really interested in this subject,'' Kenneth enthused, 'how much would I have to pay you to teach me graphic designing?''
''One million naira,'' Felix promptly replied with a smile.
''Isn't that too small,'' Kenneth said lightly.
''I know, I wished you owned the mansion outside, I'd have asked you to add it to the million naira.''
''Ah, that's it! A million naira plus a mansion,'' Kenneth said and two burst into laughter.
''Whatever I pay I must learn this graphic designing stuff,'' Kenneth said at length, Felix studied his face and then shrugged.
''I'm serious, Felix.''
''Nothing is difficult for a willing heart, if the two of us can have free time together at the leisure centre, maybe during lunch, after work or on weekends, I'm sure before long you'll soon be versed in it. Besides, there are lots of books on graphic designing which I'll recommend to you and if you go online you'll find loads of tutorials on the same subject.''
Kenneth was completely awed by Felix's prodigious knowledge of IT, even as he found the prospects of acquiring a new skill very dazzling and at once began to imagine himself as a foremost graphic designer. Just then, he remembered the pot on the gas burner and quickly took an excuse, leaving the living room for the kitchen to check the yam which was already done. He then proceeded to fry some eggs which he later splayed on the yams; he carried the plates into the living room, and set them on two stools- one before the visitor and the other in front of his own seat. Felix's eyes brightened up on seeing the food, its tantalized aroma made his nose twitch, ''what a delicious meal, you've cooked!''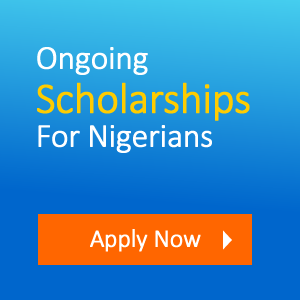 Ebonystory.com
Views (472)
Likes (0)
Comments (0)
Rating (0)