The Odds Are Against Me - Episode 20
See all episodes here »
My children were still in their grandmother's house, for more than a week, while I was left at home busy. My life revolved around my office, home and hanging out with friends. Our new boss, Ms. Green wasn't making the job interesting anymore; her executions were poor and we were making loss on daily basis. Apart from Ms . Awoyemi, being a pain in the ass for my coworkers, she was a workaholic that knew her onions. Dozie informed me that he would be getting married in the next two months. At least, he finally gave up on his single hood after so many years, Femi and I concurred, during the last time we had drinks together. I told them about how Lola still disturbs me and they all laughed. Dozie laughed the most. He said that after being married for years, I still haven't understood girls.
"Have sex with her or discard her, and stop playing hide and seek with her. That Lady has the power to ruin your marriage from the way you are both going", Dozie said.
"I agree with the last line. She can ruin your marriage. Trust no woman", Femi chirped in. I concurred to their advises with several nods, while I sipped my drink. We continued having our drinks, laughed and chatted away.
*****************************************
It was a Saturday morning and I sat in the dining chair, while my laptop was on the table. I fixated on the screen while I typed.
"Koi, Koi, Koi", the door made noise twice
All episodes of this story can be found here >> https://www.ebonystory.com/story/the-odds-are-against-me
. I peeped inside the room Bisi sleeps in, and she was still fast asleep. I checked my wrist watch and the time was 6:00PM. I shook my head.
"What will make her to still be asleep till this time? No responsibility on kids to take care of", I thought to myself and made to the door. At the door, stood Bella and Lola.
"Oh, Bella, you can come in. And you too, Lola", I said. They both walked in. Lola gazed at me from head to toe, flipped her hands and twisted her mouth. I wanted to lock the door, Bella stopped me, then peeped outside and told her driver to come with the package in a big brown carton. I looked outside, and, saw the driver staggering in with a big carton. It couldn't enter the door, while he walked in through the door, until he bent sideways.
"What is all these?", I asked.
"There is a big party", Bella said and smiled.
"But neither my wife, nor children are around. What type of party whichever, am I oblivious of, is going on here?", I asked.
"You wouldn't want to know", Bella said. Lola sat on the sofa, saying nothing, whilst her legs stretched on the ground. Bella opened the carton, and it had flower vase and other house decorations, which she used to arrange the house.
"Phew, I am really tired here", Bella said. There was a car honk at the gate. I looked outside and saw my gateman at the gate, holding an already opened gate. A familiar car entered. That looked like my father in law's car, I guessed. I continued looking, and a young man came down from the car. He opened the back door and my son, Anderson came down from the car, while the man carried Bola down by himself, he closed the door and carried her up again. I sighed and walked away from the door I was standing on. Bisi was awake, she came to the parlour, and before she could greet me, she yawned and stretched her body.
"Easy, young woman", I said.
"I am sorry, Sir", she replied. She greeted Bella and Lola. Then, there was a knock on the door. Bisi moved to open it, and I drew her back, because I presumed it was open.
"Come in, it's open", I said.

Read " Resuscitated Hope " by the same author ( Obinna Tony )

. The door was pushed open with force. It was an iron door and it made a cracking sound. Anderson, and the man entered and the man bent down, and then dropped Bola. Anderson quickly ran to me, ignoring Lola and Bella that called her, and then Bola scurried slowly to me. I bent low, and carried her up, while I carried Anderson on my other hand. The man excused himself and returned few minutes later with their luggage.
"Hey, thank you. You work for Mr. Bakare?", I asked. Funmi's dad was Mr. Bakare.
"Yes", he replied.
"Okay, thank you", I said. He made a thumb sign and left.
"It's not a coincidence that you all came for a planned event on the day my children were brought back, I am hundred percent sure", I said and dropped my children on the ground, and turned to Bella with my hands folded.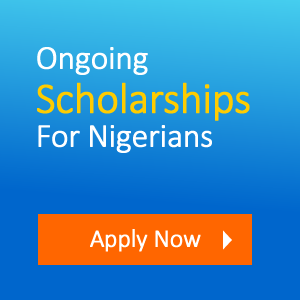 Ebonystory.com
Views (2403)
Likes (7)
Comments (10)
Rating (5)